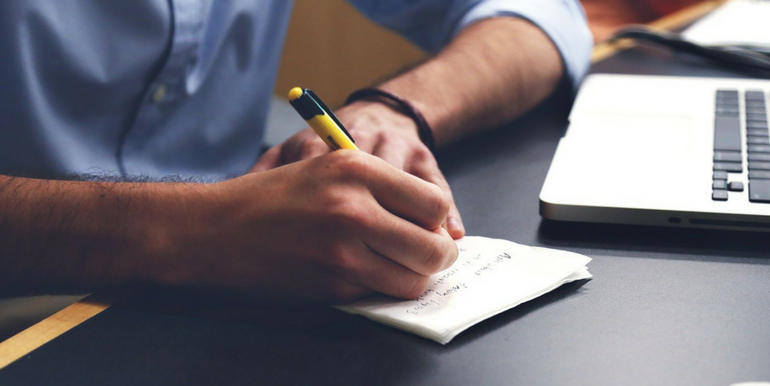 Many companies, whether multinational conglomerates or small startups, struggle to make the recruitment process steps more manageable and efficient. HR departments know all too well that the recruitment and on-boarding process can be tedious and time-consuming. Finding qualified A+ team players that fit into your company culture can be laborious if you don't have a defined recruitment process in place.
For many HR practitioners, 42% note the hiring metric they used to evaluate their success is through employee retention rates or new-hire turnover. In this post, we'll outline eight critical steps to a successful recruitment process, how to eliminate turnover, and fundamental ways to speed things up.

8 Key Recruitment Process Steps:
1. Determine What You're Looking For
Your first job is to gain an in-depth understanding of the role you're hiring. Here are a few fundamental questions to ask yourself: Why is a new employee needed? What are the duties and responsibilities of the role? What are the required skills or abilities to succeed in the position? Does this role offer opportunities for advancement?
2. Write The Job Description
Based on the answers you obtain from these questions, write a detailed description of the role you are hiring for and include the hard skills, soft skills, expertise and experience you are looking for in the perfect candidate. Be sure to use Search Engine Optimization (SEO) best practices within your job post to ensure that top candidates see your posting.
3. Begin Your Search
Publish your description on relevant job boards. Promote it within the organization in an attempt to hire internally. And don't forget to utilize social media for recruiting. Lastly, tap into your already established pool of qualified talent to garner interest in the position.
4. Review Applications
If you did a thorough job at the first three steps, you likely have a ton of applicants to consider. Spend time finding candidates with experience and skills that align with the requirements of the role. Also, take into account how someone's soft skills may be a good cultural fit in the workplace.
5. Conduct Interviews
Take a deep dive into each qualified applicant's story. Find out if they really have what it takes to succeed in the role and whether they'd be a good fit within the organization. Ask open-ended interview questions. Give as much information as possible about the company and the role. Sell the benefits of the position and allow the interviewee to ask you questions so that they may make an informed decision as well.
6. Check References
Don't skip this important step. While someone may have the perfect resume, skills and experience and even aced the interview, they may have issues when it comes to work ethic or behavioral problems and believe it or not, some people stretch the truth, while others flat out lie about their qualifications.
7. Make An Offer
Once you've found the right candidate, it's time to extend them an offer they can't refuse. Here, it's important to strike a balance between ensuring that you don't pay too much regarding job salary and benefits, while also making sure you offer a package that will entice a star candidate to take the position. As the adage goes, "you get what you pay for."
8. Onboard The New Recruit
Once the candidate has accepted your offer, the onboarding process can begin. Make sure you have a strategic employee onboarding program in place to help the new employee get settled in, show them around their new office and introduce them to their supervisor. Overall, do what you can to make them feel welcomed. A nurturing onboarding process goes a long way in reducing employee turnover.
While these eight steps are sound, they involve significant time to hire and resources to execute successfully. As many HR departments, procurement specialists, and smaller teams have a multitude of other projects happening separate from hiring; there are many ways to speed up the hiring process even further.
Partnering with a recruiting and staffing agencies, like Sparks Group, who already has a vast and vetted database of qualified candidates can dramatically shorten the duration of interviews and reference checks.
Also, consider building a pipeline of talent by holding informational interviews with prospective candidates before you even have a job opening. Working with a recruiting specialist to create a long-term talent plan can help to shorten or eliminate some of the steps in the recruitment process, landing you quality talent at a faster rate.
Learn how Sparks Group's strategic approach to staffing and recruiting can help your organization. Request a free consultation with one of our experts today.
Sources: https://www.statista.com/statistics/790744/hr-practitioners-by-quality-of-hire-metrics-used/