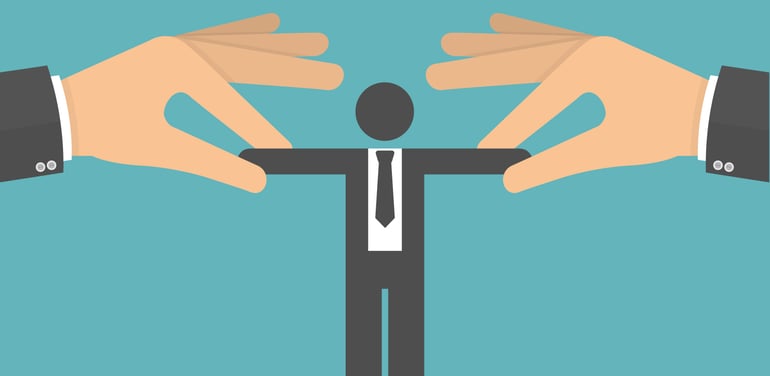 Your employees are your greatest assets. After taking the time to hire top candidates, it can be incredibly frustrating to lose them to another organization. If this has become a pattern at your company, it's time to take a close look at your internal structure to determine why your employee retention rates are so low.
If you're tired of losing all your best team members to your competitors, follow these five employee retention strategies to increase overall satisfaction levels:
Choose Good Managers: Whether you promote from within or hire managers from outside, it's important to make sure these people have excellent leadership skills. In most companies, employees work very closely with their manager, so the relationship they have with their superiors can make or break their future with the company. No one wants to work long-term for a manager they don't respect.
Provide Stability: Determine who your company is and what you stand for ─ then stick to it. It's impossible for people to have a sense of job security while working for an organization that is constantly going through layoffs and reorganization efforts to "find itself."
Create a Pleasant Work Environment: Do everything you can to make your office an enjoyable place to work. Foster a culture that's fun, supportive, and as low stress as possible. Initiate team bonding activities outside the office, to help your employees strengthen their relationships with one another.
Invest in Your People: Show your employees how much you value them by providing ongoing training, so they can continue to develop their skills. Have managers work with each team member to create a plan to grow their career at the company, so they don't feel like they have to seek employment elsewhere to advance.
Listen to Feedback: Rather than simply talking at your employees, ask for their feedback on a regular basis. People like to know that their opinion matters, and they respect an employer who takes the time to hear their thoughts and suggestions.
When you're able to understand the reason you're having trouble keeping employees on, you can address the problem and make it a thing of the past.
Related: Employee Engagement Strategies That Really Work
Looking for top talent to add to your team? Contact Sparks Group. Our tenured staffing professionals' core focus is the delivery of favorable business outcomes for each valued client. Sparks Group's comprehensive and flexible staffing solutions have resulted in a consistent track record of client satisfaction.