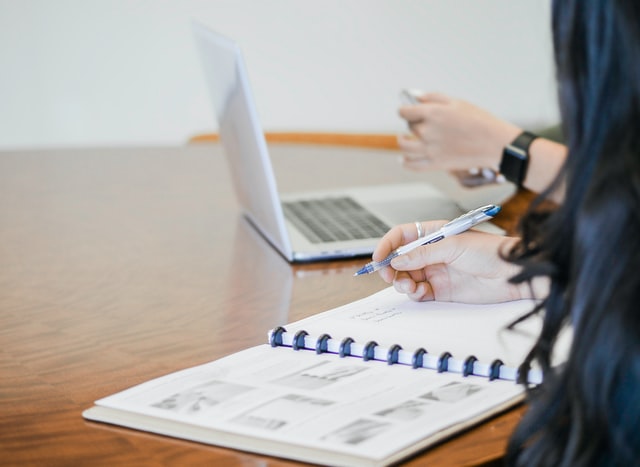 Organizations across many industries rely on qualified accounting professionals with the right blend of analytical, critical thinking, tech-savviness, attention to detail, and organizational skills to support key business financial objectives. Those team members complete essential tasks including financial forecasting, ensuring compliance standards for financial matters are being met, and compiling and reporting on financial information that informs business decisions.
Companies looking to acquire top accounting talent before their competitors and in the timeline they need can receive support from an experienced staffing agency. By leveraging an agency's accounting staffing solutions, organizations are better equipped to overcome their hiring challenges. Sparks Group has 50 years of experience partnering with organizations to strengthen existing talent acquisition strategies and attract and recruit top finance and accounting talent.
Benefits of Working With an Accounting Staffing Agency

Whether businesses require contract, temporary, or permanent accounting talent, staffing agencies have the resources and expertise that businesses can rely on to help strengthen their existing accounting recruitment strategies and acquire skilled accounting and finance professionals efficiently. Advantages of partnering with a staffing partner include:


1) Larger Qualified Accounting Candidate Reach
Accounting staffing firms are constantly expanding the size of their skilled professional pool to provide companies with access to candidates they otherwise would not have reached via internal efforts. Agencies can help companies identify and engage with passive candidates, which are skilled professionals that are currently employed but not looking for a new job. With the help of a tenured staffing firm like Sparks Group, companies can recruit niche and passive accounting candidates before their competitors can, giving them a hiring advantage. Businesses with an immediate need for top talent can request talent to receive assistance from skilled recruiters to quickly identify lucrative accounting and finance candidates.

Related reading: 3 Recruitment Tips from an Accounting Staffing Agency
2)

Reduced Recruiting Cost and Time
The average cost to hire a new employee in the banking and financial sector is $4,323. By partnering with a staffing agency, organizations can streamline their outreach efforts for accounting candidates and promote cost-effective recruitment strategies. The financial advantages of working with an agency spans several aspects of the hiring process:
Candidates stay for longer terms when hired by an agency
Job applicants are interviewed quicker and new hires are onboarded more efficiently, which boosts productivity
HR resources are used more effectively, promoting the ROI of candidate search expenses

Related Reading: When Budgets are Shrinking, Cost to Hire is Critical


3) Increased Accounting Position Retention
Accounting staffing agencies facilitate a thorough candidate outreach and vetting process to ensure candidates are a great fit for the role from an experience, employee happiness, and culture-fit perspective. Hiring a bad employee can be very expensive when adding together the initial hiring and onboarding costs, recruiting costs associated with replacing that employee, disruption to productivity, and other factors.
According to the U.S. Department of Labor, the cost of a bad hire is 30 percent of the individual's annual earnings. The median salary for an accountant in 2018 was $70,500.1 Assuming an accountant was earning the median salary, a company hiring the wrong accountant would face a total business cost of $91,650. By partnering with a staffing agency, organizations can improve the quality of their hires, ensuring they remain longer to help promote business growth.
4) Accounting Staffing Expert Guidance
Some organizations may struggle to allocate the right amount of internal focus and resources required to develop the right strategy to attract top accounting talent. Staffing agencies stay informed on trends affecting hiring and industry forces that influence what types of work environments candidates are looking for and how businesses can increase their hiring competitiveness. For example, the hiring environment has shifted from being candidate-driven to employer-driven due to economic uncertainty brought on by the pandemic. A staffing agency can help provide expert guidance on how to efficiently process more job applicants at once during this time to find the right candidate.

Related Reading: Attracting Top Talent With Accounting Staffing Agencies
Positions Filled by an Accounting Staffing Agency
Accounting staffing agencies source, recruit, and onboard talent across numerous industries for positions such as:
Accounts Payable
Credit & Collections
Accounts Receivable
Controller
Auditor
General Accountant
Billing & Invoicing
Payroll Specialist
Bookkeeping
Tax Accountant
Cost Accounting


Related Reading: 3 Recruitment Tips from an Accounting Staffing Agency


Organizations working with accounting staffing agencies can optimize their talent acquisition efforts to attract top technical talent in the timeframe they require and promote long-term retention.
Sparks Group has decades of experience placing top accounting professionals at top companies, providing companies with cost-effective and customized recruitment solutions. Our team of accounting and finance recruiters is experienced in finding high-quality talent from our extensive network of skilled accounting professionals to help support business growth.
By partnering with Sparks Group, your organization can:
Reduce hiring costs
Expand your qualified candidate reach
Streamline your talent acquisition pipeline
Request a consultation with Sparks Group's accounting recruiting experts to find top talent to join your team.
---
Sources:
[1 ]https://money.usnews.com/careers/best-jobs/accountant/salary