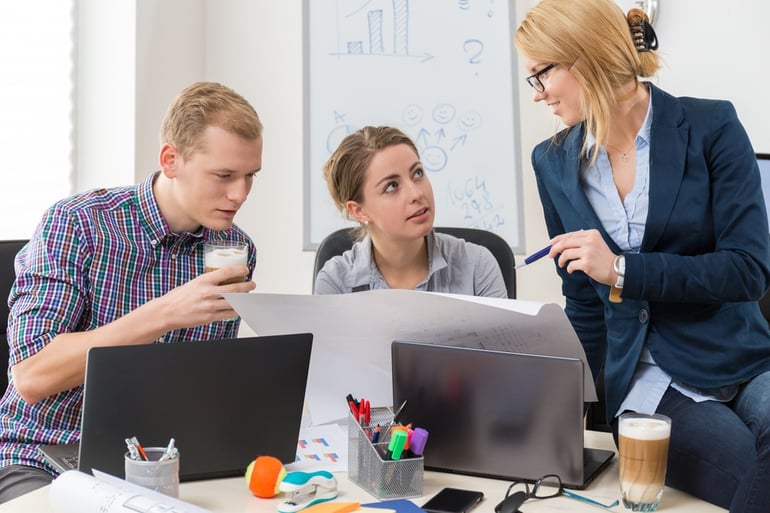 Fall is Coming!
With the calendar's shift into August there comes the inevitable moment many organizations dread: the departure of summer intern(s) as they head back to school in August and September. During this time, two main priorities typically take center stage for companies: one, filling the open position(s) to minimize the potential loss in productivity, and two, redistributing the intern(s)' workload back to your full-time employees. To do this, it is important to anticipate and prepare for this shift and ensure you have your pipeline filled with your industry's top talent.
What to Do When Your Summer Interns Return to School
Change is Hard (and Expensive)
The transition period when any employee leaves, whether it's an intern or a full-time salaried employee, is a critical time and can come at a high cost for companies. The average cost-per-hire is $4,129 and the average time it takes to fill a given position at 42 days, stated by the 2016 Human Capital Benchmarking Report from the Society for Human Resource Management (SHRM). Further, the average economic cost to a company of turning over a highly skilled job is 213% of the cost of one year's compensation for that role, reported by the Center for American Progress who cited 11 research papers published over a 15-year period. With this in mind, it is critical for companies to be prepared for vacant positions to minimize hiring costs and downtime. A significant benefit intern hires bring is the fairly hard-and-fast timeframe surrounding their tenures, which, by definition are ephemeral. With this in mind, your full-time staff and management teams are able to predict and plan for the personnel changes to come as the fall approaches with even more certainty and effectiveness.
The second part of this shift is redistributing the intern's workload and saying goodbye strategically. This can all be done in your exit interview with your intern shortly before they leave. Here are some top tips to maximize this conversation and derive the maximum information to benefit your organization after your summer interns return to school:
Evaluate their perspective on your program and assess their workload. In short, ask them for their honest opinion about what their experience working at your company has been like. This can include intern training, daily duties, overall company culture, and much more. Information gained from a 360 evaluation through the eyes of your intern is invaluable. The majority of interns are now either millennials or Generation Z and technology is their second nature, which can bring a fresh perspective on an old way of business. This will allow you to properly assess the next direction to take the project and to feel you have an accurate 'inside-out' view of the way you work and the experience you are offering those working for you.
Stay connected. Over the past months you have invested time and resources into this person whom will one day be searching for a permanent position. Keeping in contact with them will benefit both parties when a position opens. For you, it will reduce the time and costs associated with recruiting, onboarding and training a new employee - and for them, they can continue to grow in their career and hone their professional skills, knowing you support and appreciate them as a past resource - and potential future hire.
Keep that intern funnel filled. Interns will communicate to their social media network by sharing their experience at your company. Having a reputation as an innovative, positive-to-work-for company who embraces new ideas and values their opinion will help you attract top talent and remain competitive in your industry.
In the end, the value in leveraging and transitioning from your summer internship talent once the winds of fall begin to blow lies in being proactive rather than reactive in your hiring strategy. Planning for the future, ongoing recruitment, and working with a staffing agency will get you through the transition when there is a vacant position. Whether it be an intern returning to school or an employee leaving, contact, Sparks Group today and we'd be happy to discuss your company's needs.