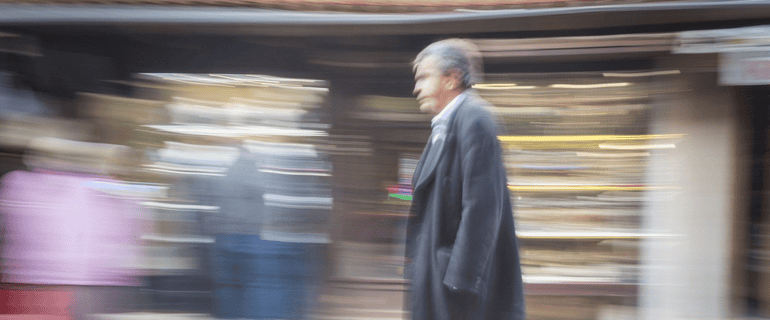 As an employer, it's easy to assume that you're in the driver's seat when it comes to hiring. You posted an available position to the most popular job boards and put out a call for applications. You interviewed the most qualified candidates.
And now it's up to you to take your time evaluating your top choices in order to select the best one. Through the entire recruitment process, it's you who is in control.
Right? Wrong.
While there are often many qualified applicants that apply for a position, that doesn't necessarily mean that you can have your pick of the crop. It's important to keep in mind that the average motivated job seeker applies for 10-20 jobs a month.
In other words, it's very unlikely that your organization's position is the only one that your top candidates applied for. And if there's someone in your pile that you think your team needs desperately, chances are there's another hiring manager out there who feels the same way.
Related: Signs Your Internal Hiring Team Needs Help (and Training!)
When it comes to hiring—to use a clichéd expression— you need to strike while the iron is hot.
No one likes to be kept waiting. It's perfectly natural to want results or action after applying for a job. In many cases, even bad news is better than no news. The last thing that a candidate wants is to go through the lengthy, nerve-racking process of applying and interviewing for a position only to end up waiting for weeks on end to hear back from an employer.
Now, of course, it's important to take some time to make a careful, considered hiring decision. Following up with references, employers, schools, etc., obviously takes a bit of time. However, you should try to avoid the common employer error of telling a candidate that you'll be in touch with them in a few days and then taking over a week instead. This approach causes a candidate to lose faith in the organization and consider alternative options.
Moreover, there's also a chance that you could hurt your organization's reputation if you repeatedly make slow hiring decisions. Job seekers are looking to be treated with respect. If they feel as though you've behaved unfairly during the interview process—and this absolutely includes taking too long to make a decision—it's likely that they will pass this information on.
So, what if you need additional time to make up your mind?
Simple. If you're struggling to make a timely hiring decision, you need to inform your top candidates right away. Let them know that you need some additional time to make a formal offer and that you hope to reach a decision very shortly. Apologize and thank them for their patience. Then get to work on making that decision as quickly as possible!
When it comes to hiring new employees, you want to find the best job candidates on the market to strengthen your workforce. Don't let poor hiring procedures get in your way.
For more information about improving your company's hiring process, contact Sparks Group.