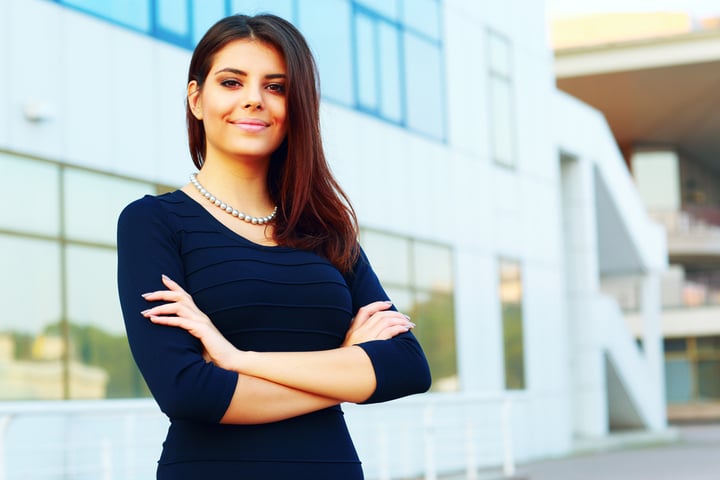 While the two terms are often used interchangeably, talent acquisition is actually very different from recruiting. Recruiting is the activity that fills an open position with the candidate that is available at that moment: whereas talent acquisition is the long-term strategy that drives recruitment processes and tactics, aligning staffing and hiring with short-term and long-term organizational needs.
The pandemic has shifted the hiring market to being employer-driven, providing companies with the advantage of having a larger pool of qualified candidates. This shift creates new problems, however, such as determining how to efficiently vet those professionals. This change necessitates organizations recap their talent acquisition strategies accordingly to stay competitive.
Talent acquisition creates the framework that allows human resources professionals to establish timelines and determine goals
Benefits of Talent Acquisition Strategy

Leveraging effective talent acquisition strategies offers a variety of benefits, including:


a) Enhancing Quality of Hire
40% of human resources and recruiting managers rank quality of hire as their top priority. However, 'quality' can be difficult to define and therefore, difficult to measure. A talent acquisition strategy supports an improved quality of hire because it measures quality from a long-term, strategic view. Recruiting is about filling open positions: talent acquisition is about aligning hires with the immediate and future talent needs of the organization.
Leveraging the help of a tenured recruiting firm that understands these differences and has long-standing relationships with skilled candidates is one of the easiest ways for organizations to increase the quality of candidates.
Companies working with a firm can Request Talent to receive assistance in finding the best talent to support their business growth objectives.

Related Reading: 5 Strategies To Accelerate The Recruitment Process


b)

Increasing Efficiency of the Hiring Process
Implementing a talent acquisition strategy means that a company can avoid the expensive aspects of an urgent need to hire. Filling a critical vacancy in a short time frame leads to increased costs for recruiting activities and can also lead to costly hiring mistakes. Strategic talent acquisition aims to prevent these unforeseen emergencies and control costs with a planned, strategic approach.
c) Establishing a Foundation for Future Success
Finally, taking the time to align talent acquisition with strategic goals ensures that you have the right team in place to meet current and future needs, helping to support organizational success.
Adapting Talent Acquisition Strategy
Because talent acquisition strategy is a long-term strategy, it must occasionally be reviewed and revised to account for changes in the business environment. With the rapid, extreme changes that have occurred across the board over the past several months, such as with the increase in remote working, now is a great time to re-evaluate talent acquisition strategies and adapt them to a changing business environment. When examining your strategy, consider:


a) Alignment with Business Goals
Many companies have reviewed and changed their short-term and long-term goals since the pandemic began, taking a more conservative approach. Plans for growth, expansion, new offerings, and the hiring to support these initiatives have been restricted, delayed, or cancelled. Look to the new goals of your organization, and ensure that your talent acquisition strategy has been adapted to account for these changes.


b) Employer Branding
An employer's brand refers to how they are viewed in the marketplace, by current and prospective employees. It encompasses the values, mission, and culture of a workplace – communicated through all the different channels where employers can interact with the world at large. 80% of HR leaders report1 that employer branding has a significant impact on their ability to attract top talent.
The coronavirus pandemic has had an impact on employer brand – as a company's actions and messaging around the crisis. Step back and make a critical appraisal of how the past few months may have affected employer brand; and whether your talent acquisition strategy needs to be adjusted to accommodate it.

Related Reading: How Will Your Employer Brand Be Viewed After the COVID-19 Crisis?


c) Compensation Review
Talent acquisition includes regular analysis and review of employee compensation strategy. Ensure that you are still offering a competitive salary and benefits package to attract top talent to open positions, and to retain the valuable employees that you already have.
Pandemic-related changes to the labor market may have affected compensation rates in your industry, geographic area, or for certain jobs only. Access current compensation data and ensure that your compensation strategy is still competitive.

d) Strategic Sourcing
There are a variety of channels that can be used to source candidates: job boards, career fairs, networking events, social media, referral programs, staffing agencies, and more. Most recruiters use a combination of these to source top talent: however, most live events including career fairs have been cancelled or delayed indefinitely. Review sourcing strategies and ensure that you are devoting resources to the most effective channels as part of your talent acquisition strategy.


Tip #1: Review past success: what channels have led to hiring your superstar employees? Consider expanding your use of the most effective search channels.

Tip #2: Seek talent from new sources: ask current employees for creative contact ideas. They may be able to point you toward a professional association, conference, university, or discipline where you can connect with a new pool of candidates.

Tip #3: Don't forget to invest in digital outreach through channels including webinars and virtual networking events. Especially as in-person meetings may be unavailable during the pandemic, these events offer the next best opportunity to strategically source qualified talent.
Related Reading: 4 Strategies to Write Inclusive Job Descriptions
e) Leverage Technology
There are a number of ways that technology can support talent acquisition strategies. Data gathering and data analytics are critical to benchmarking and tracking recruiting metrics. Automation and AI tools can help to streamline processes, reduce the burden on the internal recruiting team, and improve overall quality of hire. And ensuring that your company puts its best foot forward on all channels – think optimizing postings and applications for mobile submissions, and improving social media messaging to reinforce employer brand – can go a long way to connecting an employer with top talent in a strategic manner.


f) Incorporate Flexibility
Even as businesses emerge from the pandemic and begin to enter a recovery phase, there is still a high level of uncertainty about what the long-term effects will be. A talent acquisition strategy should be flexible enough to adapt to different scenarios. Think about what the next quarter, year, five years could look like for your business: and plan for actions that will accommodate various circumstances. This includes building flexibility into your workforce planning.
Flexible workforce solutions include:
Temporary employees: Temporary employees are generally brought in to cover a peak or surge in demand, or to support a limited project or absence of a regular employee. Because temporary employees are technically hired by the agency, they provide necessary support without affecting a company's headcount, benefits, or payroll administration.
Contract to hire employees: A contract to hire arrangement involves bringing a contract employee on to support a long-term need, with the option to either end the relationship at the end of the contract or to extend an offer of employment. The staffing company sources and recruits the candidate and serves as the employer of record throughout the contract period.
Payroll services: With payroll services, the candidate is recruited and referred by a client to the staffing company. The candidate will work under the client's direction, but will be paid through the staffing company. This allows a company to bring back former employees (including those that were previously furloughed or laid-off), consultants, and independent contractors without adding to headcount – in the end, the client can hire back the candidate without repercussions.
Learn more about payroll services: How to Stay Flexible and Agile While Bringing Furloughed Employees Back to Work
A talent acquisition strategy is a long-term tactic to improve the quality and outcomes of a company's recruiting efforts. Managing talent acquisition is critical to the success of an employer, helping to support organizational needs and strategies both current and future. As a long-term strategy, though, talent acquisition should be reviewed regularly and adapted to changes in the business environment. The extraordinary, unpredictable changes that have occurred in the past several months make now the best time to review your talent acquisition and make sure that it will be as effective under the new business circumstances as it was previously.


Increase Recruitment Success with a Talent Acquisition Partner
If you are building or adapting a talent acquisition strategy, Sparks Group can help. With 50 years of experience in staffing, recruiting, and talent acquisition, Sparks Group has the experience and expertise to drive recruiting strategies and match qualified candidates across accounting and finance, office, and creative areas of expertise to top companies.
Sparks Group's proactive hiring solutions helps organizations:
Reduce cost and

time to hire

Increase employee retention by recruiting best fit candidates
Expand their hiring reach by tapping into large pools of qualified candidates

Contact Sparks Group today to speak with one of our staffing experts about the challenges you are currently facing: and get the resources you need to meet the challenges of tomorrow.
---
Sources:
[1] https://www.smallbizgenius.net/by-the-numbers/recruitment-statistics/#gref