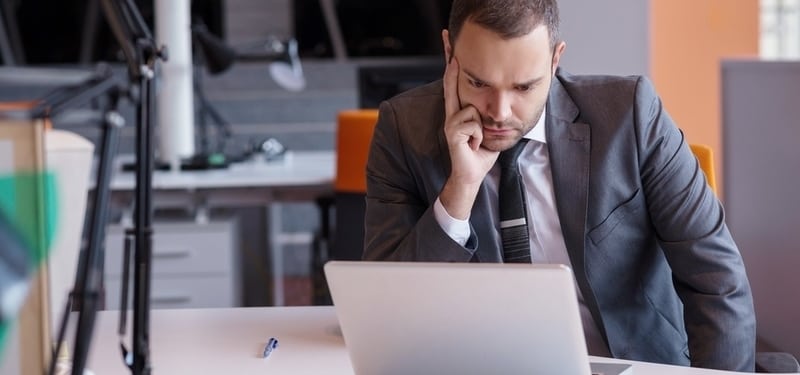 Professional ghosting is a practice where candidates are no-shows for scheduled interviews, suddenly become unresponsive during the recruitment process, or don't report for the first day of a job. This trend is on the rise at organizations across the country leaving HR departments and employers feeling confused and struggling to find top talent.
Why do these professionals act in a so decidedly unprofessional manner? Why is it happening more at the moment than it ever has before? And what can you do to avoid professional ghosting in the future? This article will explain everything that HR professionals, recruiters, and employers need to know.
Why Professional Ghosting Is On The Rise
There are a number of reasons why professional ghosting is on the rise. One is that the jobs market has swung in favor of the employee. With so many jobs available—often more than the number of suitable candidates—the employee has more control than in the past.
Some employees are exercising this power by not taking job offers seriously and not responding to a recruiter as a result. Employees are also likely to have multiple job offers, which means they have the ability to take the job they prefer and ignore others without any consequences.
How To Avoid Professional Ghosting
You can't completely avoid professional ghosting during the hiring process, but there are certain steps you can take to make it less likely.
1. Change Communication Methods
Professional ghosting has become much easier thanks to the rise of text-based communication such as email and instant messaging. Face-to-face and even voice-to-voice communication have become a rarity.
Rather than emailing a candidate, pick up the phone to follow up after the interview with next steps. This method of communication can be more effective and help you build a stronger relationship with the candidate, reducing the chances of being ghosted.
Learn More: 5 Creative Recruitment Strategies That Work
2. Touch Base Regularly
Candidates need to be nudged, so make sure that you are reminding them about their upcoming interview a few days in advance. If you go out of your way to build a relationship, the vast majority of candidates will reciprocate.
It's important that recruiters and hiring managers don't ghost candidates either. Make sure to respond to every applicant, even if it is just an email to say that their application has not been reviewed. When candidates get ghosted they are much more likely to ghost recruiters in the future. Professional courtesy should extend both ways.
3. Work With A Staffing and Recruiting Firm
The best way to avoid professional ghosting and wasting your internal HR team's time is to work with a strategic hiring partner like Sparks Group. Your staffing and recruiting partner will manage the talent acquisition process for you, allowing your team to deal with only the most qualified and serious candidates. Candidates are also less likely to ghost the interview process with staffing and recruiting agencies as they could potentially limit their opportunities with future job prospects.
Sparks Group is a national staffing and recruiting firm based in the Washington D.C. metro area. We handle the entire recruitment process and match your company with experienced and pre-vetted talent so your team can effectively utilize their time and resources by focusing on only the highest-qualified candidates who are interested in working at your company.
If you are tired of being ghosted by interviewees and want to work with more qualified candidates, connect with our staffing and recruitment experts today.