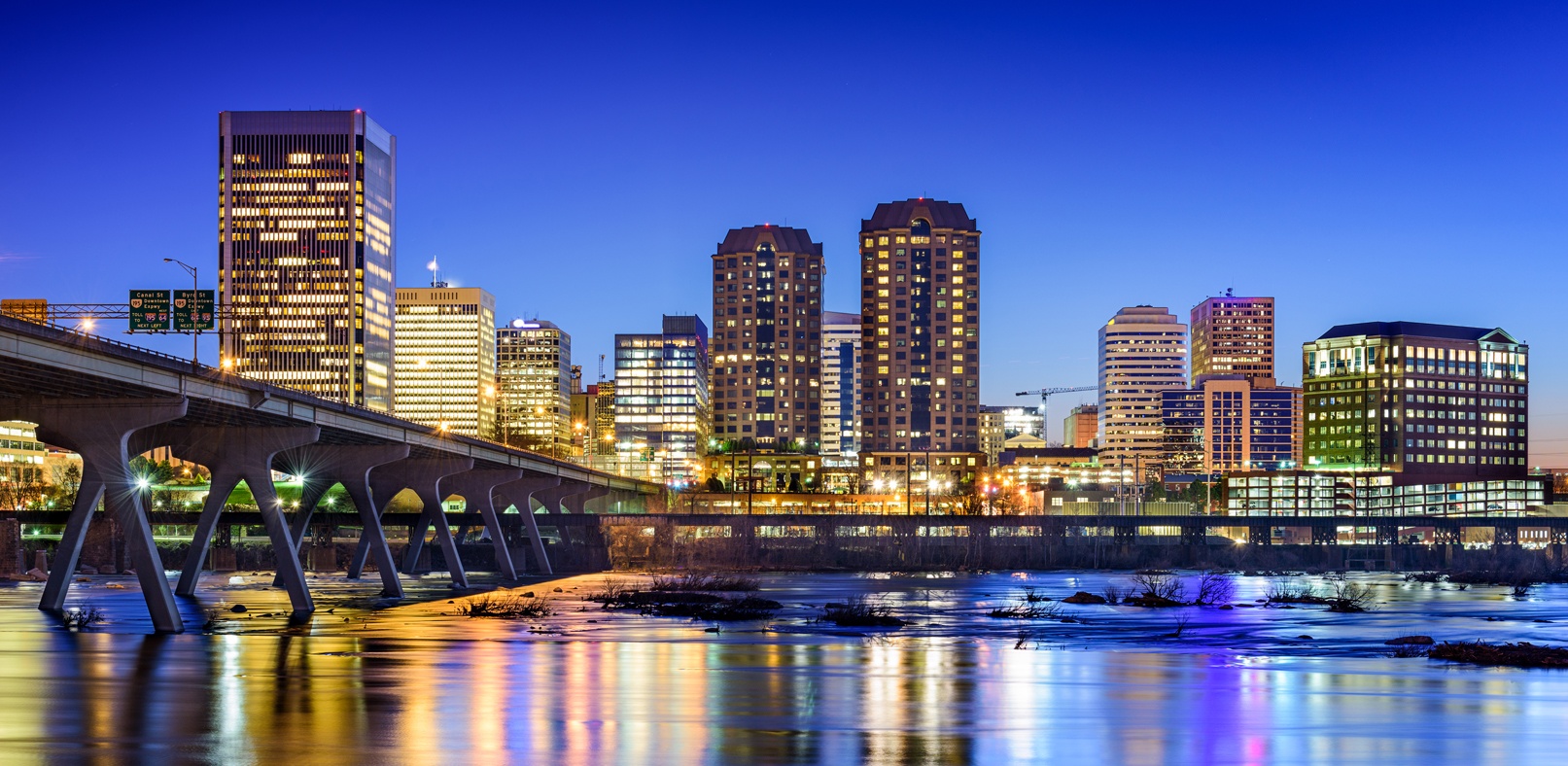 Recruiting the ideal candidate to fill an open position can be a difficult proposition – even in well-populated, desirable locations like Richmond, Virginia.
Among the nation's 51 top metropolitan areas, Richmond has the seventh-lowest unemployment rate, holding at 2.8 percent, the lowest rate since April 2001. Richmond also boasts a diverse employment base, with businesses spanning the shipping, manufacturing, construction, finance, government, and technology sectors among others.
Low unemployment, combined with a growing economy, has led businesses to consider creative solutions to find, attract, and retain top talent. From expanding online and social media campaigns to referral programs, even using AI in recruiting to source and screen candidates, employers are working harder to find and attract the top applicants for open positions.
However, partnering with a staffing agency can be one of the best ways for attracting and retaining top talent, particularly in a competitive industry or region. Here are a few of the many advantages of partnering with a professional recruiting firm.


Advantages of Leveraging Recruiters in Richmond, VA
1. Wider Access To Candidates in Richmond
Recruiters from staffing agencies in Richmond, VA have access to vast networks of candidates that have been cultivated over a long period of time. Some are actively seeking full-time employment, some are passively engaged, others may consider a change if the perfect situation came around.
Passive candidates are not actively scanning the employment landscape or reviewing job postings. However, staffing agency recruiters build strong relationships with candidates, expand their network to passive candidates often hidden from the traditional candidate pool.
Learn More: Improve your Hiring Strategies for Active vs Passive Candidates
2. Improved Candidate Screening
Staffing agency recruiters in Richmond, VA save businesses the time and effort in screening and evaluating candidates for an ideal match. Finding the perfect fit isn't just a matter of matching skills and knowledge but additionally determining soft skills and other attributes that spell long-term job success.
Rather than issuing a general job posting, which could bring in hundreds of applications, and reviewing them yourself, a staffing agency can forward a limited pool of only highly qualified candidates – significantly reducing the administrative burden on internal hiring managers.


3. Time and Cost Savings
A recent survey from CareerBuilder found that for companies with 500 to 1,000 employees, the average cost of a bad hire is $22,000. With wide access to a diverse range of pre-qualified candidates and advanced screening techniques, recruiters can drastically decrease the risk of acquiring a bad hire and even increase employee retention rates.
Staffing and recruiting services can save human resource departments time and effort by managing the entire hiring process, from search to on-boarding. With more time on their hands, HR teams can dedicate their time to tackling higher-level business goals.
Partnering with a trusted recruiter in Richmond, VA to find top talent for hard-to-fill positions comes with many other advantages. From connecting businesses with a diverse, pre-screened network of talented candidates, to relieving the organization's administrative burden, a staffing agency like Sparks Group can represent a strategic addition to recruiting efforts.


Partner With Our Recruiters in Richmond, VA
Sparks Group, one of the top staffing agencies in Richmond, VA, specializes in all levels of staffing and recruiting services. Our recruiting experts connect job seekers throughout Richmond and the surrounding metropolitan area to outstanding companies for IT, accounting, administrative, human resources, professional, and creative positions.
To begin building your team of high performing employees in or around the Richmond, VA area, connect with a Sparks Group recruiting expert.
---
Sources:
1. https://www.richmond.com/business/local/richmond-area-s-unemployment-rate-was-percent-in-december-down/article_5230d3aa-89af-56b1-a765-1b3693220bab.html
2. https://www.careerbuilder.com/share/aboutus/pressreleasesdetail.aspx?sd=11/17/2016&siteid=cbpr&sc_cmp1=cb_pr975_&id=pr975&ed=12/31/2016