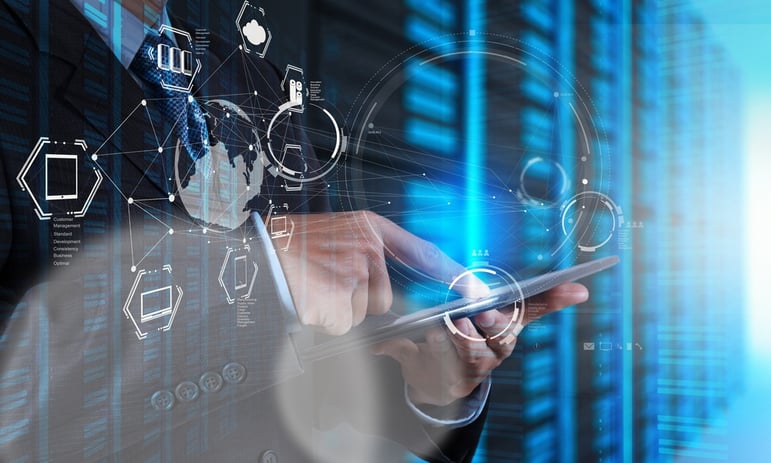 Some companies have it easy. Popular, highly regarded organizations have their choice of IT candidates to choose from. In fact, they often don't even have to post open positions, as they have countless resumes on file from the steady stream of hopefuls.
If your company isn't in this position ─ you're not alone. Most organizations envy the IT talent cultivated by leading companies, without realizing they can be in the same position after making a few adjustments to their hiring strategy.
5 IT Hiring Tips When You're Not the "Hot" Company in Town
Need a little help attracting top IT talent? Use these five tips to get high performers interested in working for your organization:
Create a Dynamic Company Culture: Focus on fostering an authentic company culture that IT professionals are proud to be part of. When your team members are inspired by your organization and the work they do on a daily basis, they want to share it with their peers.
Empower Employees as Brand Evangelists: Before applying for a job or accepting an offer, people want to gain a sense of what it would be like to work for your company. They don't want to read employee satisfaction statistics or hear success stories relayed by a third party ─ they want validation that your company is a great place to work by hearing straight from your IT employees. Encourage your tech team to share their job satisfaction on social media to spread the word.
Share Company Successes: Top performers want to be part of a successful company where they can work on IT projects with real meaning. Share updates on tech projects currently in the works and highlight past successes to attract candidates who can bring real value to your organization.
Encourage Employee Growth: Companies with the ability to attract top IT candidates know these people don't just want a job ─ they want a place to grow their careers. Fostering the development of tech employees attracts those eager to learn to your company, as they want to be part of an organization where they can thrive.
Nurture Connections with Candidates and Prospects: Rather than simply posting jobs on social media sites like LinkedIn, Twitter and Facebook, take the time to engage with contenders. Developing a relationship with prospects makes them feel valued, rather than being viewed as just a number. Personal attention can be the deciding factor on whether a person chooses to continue pursuing opportunities with your company or opts to move on to another organization.

Searching for the right IT professionals to fill open IT positions at your company? Contact Sparks Group. We have been successfully connecting job seekers to rewarding employment opportunities since 1970. Our specialized IT staffing and recruiting division places a wide variety of professionals across an extensive range of domains including architecture, cyber security, software development, and much more!