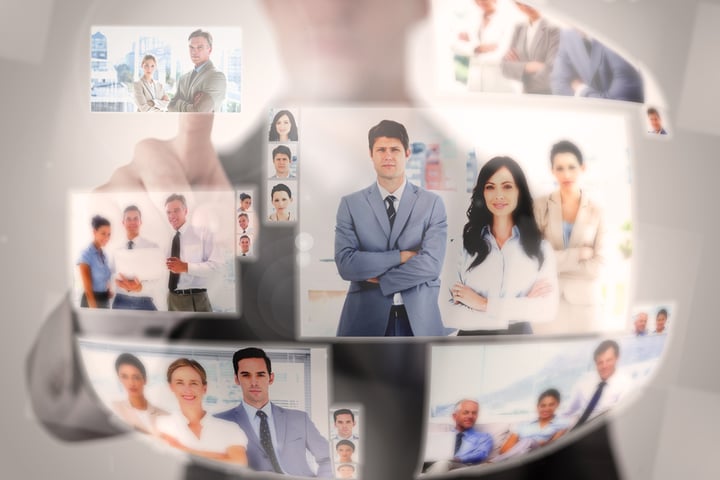 In the past few months, the world has changed in ways that we could not have imagined. Social interactions, daily activities, school, and work have all changed – rapidly and drastically.
We are currently at an interesting moment in time: having managed this change as best as we have been able, now people are looking to the future. Which changes are temporary, and which are here to stay?
Human Resources (HR) is one department that is at the center of this change. In the future, HR will be required to balance rapid change and competing priorities: to do what is best for the employee as well as for the company; to help manage daily tasks and short-term goals as well as create and implement long-term strategies; and to prepare for a return to normal business operations, while preparing for a possible future crisis or disruption.
To plan for an uncertain future, it is important to understand trends: and as human resources functions continue to evolve post-COVID-19, this understanding will impact HR success.
The long-term trends that are expected to influence HR leaders post-COVID-19 include:

1. Increased Organizational Complexity
It looks like remote work may be here to stay. Studies of telecommuting1 during the pandemic found that remote workers can be up to 35% more productive than in-office employees. Moreover, the forced experiment in remote work clearly showed the potential for cost savings associated with a remote workforce: with one in five CFOs2 stating that they intended to consider keeping employees telecommuting as a cost-saving measure after the pandemic.
Whatever the cause, the effect of work from home or a distributed office model means an increase in organizational complexity. Companies that acknowledge the ongoing need for remote workers, and plan a strategy that supports telecommuting, will have the best chance for success in the post-COVID-19 workplace. A strategy for telecommuting may include:
Revising telecommuting policy

Providing remote access to HR resources (benefits, helpdesk, L&D)

Implementing tools/applications to support remote work

Redefining performance expectations and performance management

Training leaders on best practices for managing a distributed workforce

Changing recruiting processes to support remote interviews, onboarding, etc.


2. Focus on Employee Wellness
Employers have become a focal point for wellness during the coronavirus pandemic. A pandemic means that health concerns are top of mind for most people, and most U.S. employees rely on employer-provided health benefits for medical care. Additionally, as the resulting societal changes have taken hold, many people have experienced increased stress and anxiety, which in turn has increased interest in mental health, wellness, and employee assistance programs (EAP) provided in conjunction with medical benefits.
Related Reading: 3 Ways Staffing Companies Can Assist as Employees Return to Work
As businesses move into a post-COVID-19 world, it is likely that interest in employer-provided resources for employee wellness will continue to grow. Wellness programs benefit employees, of course, but have been found to help the companies that provide them as well: resulting in a 28% reduction in sick days, 26% lower health insurance costs, and 30% fewer workers compensation and disability claims3.


3. Reliance on Technology
Technology has become even more important during the pandemic, enabling companies to provide business continuity and manage employees, customers, products and services remotely. This will affect human resources leaders in two ways: managing human resources and staffing via technology to support organizational tech.
Related Reading: How to Build a Remote-Enabled Tech Stack
The use of technology in HR has been evolving, with more companies adopting human resources information systems (HRIS) to augment various HR-related functions such as applicant tracking, onboarding, time and attendance, payroll, benefits, performance management, learning and development, and much more. In the post-COVID-19 workplace, HRIS will become even more critical, with particular emphasis on: Self-service - making HR information more accessible to employees and managers. This will become even more important under a remote/distributed workforce model.

4. Need for Flexible Workforce
A study from Gartner4 found that 32% of companies will rely on a contingent workforce of temporary and contract workers post-COVID-19. This will increase workforce flexibility: temporary and contract workers are a scalable resource that can be expanded or reduced according to business need. In times of uncertainty, it makes sense to have a flexible workforce, both to control costs and to respond with agility to changes in the business environment.
Related Reading: How to Stay Flexible and Agile While Bringing Furloughed Employees Back to Work
An increase in demand for products or services can inspire an employer to add workers, or return furloughed or laid off employees to work. Payroll services allow companies to bring back furloughed or laid-off employees and pay them through an agency, so the employer regains all the expertise without additional headcount. And if former employees are unavailable, taking on new employees in a temporary or contract capacity allows employers to scale up to meet a surge in demand, without taking on the long-term commitment of hiring a regular employee.
If you are planning to meet the HR challenges of the post-COVID-19 workplace, Sparks Group can help. Our proven experience in matching candidate to job comes from decades of experience as a leader in the staffing industry; while our commitment to relationship building ensures that we understand the needs of client and candidate to support short-term and long-term goals.
Contact us today and learn more about how Sparks Group can support your efforts, connecting you with top talent in temporary, contract, and direct placement opportunities.
---
Sources:
[1] https://www.statista.com/statistics/1122987/change-in-remote-work-trends-after-covid-in-usa/
2] https://www.forbes.com/sites/ezequielminaya/2020/04/03/cfos-plan-to-permanently-shift-significant-numbers-of-employees-to-work-remotely---survey/#4d6e244c575b
[3] https://www.itagroup.com/insights/workplace-wellness-programs
[4] https://www.gartner.com/en/human-resources/trends/future-of-work-trends-post-covid-19