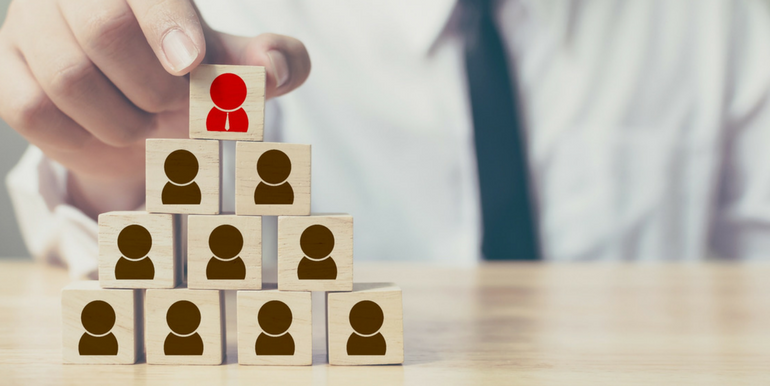 In order to connect with, attract, and ultimately hire top talent, organizations today must have a successful recruitment marketing strategy in place. In May 2019, digital marketing expert Haley Marketing Group (HMG) and CEO David Searns presented a webinar titled "4 Pillars of Recruitment Marketing," providing organizations with cost-effective recruiting strategies to build their employment brand and attract better talent.
HMG began the webinar by noting that today's hiring landscape is ultra competitive with the U.S. currently having more job openings than unemployed individuals to fill them. Furthermore, HMG noted the following statistics:
The average time to hire is 44 days, which is a 50% increase over the average in 2010.
The average daily cost to a company for a job vacancy is $500. Note that this figure is only inclusive of lost worker productivity and does not include costs to recruit and hire a new candidate.
86% of qualified candidates are employed and not actively seeking new job opportunities.
What Makes a Great Recruitment Marketing Strategy?
HMG lists four pillars that should be a part of every recruitment marketing strategy. By using these pillars, organizations will improve reach of their open job opportunities, improve conversion rates, solidify their employment brand, potentially steal talent from other top employers, increase their pool of diverse, qualified candidates, and increase overall employee retention.
1. Job Board/Career Site
An organization's job board or career site is the backbone of their recruitment marketing strategy and should include a robust sampling of great jobs that effectively sell the opportunity and tell job seekers why they should work for the organization.
The career site or job board should include tools that allow job seekers to easily search open jobs using a variety of criteria (e.g., keyword, labor category, geographic location/proximity, etc.) and easily apply to those jobs using tools that streamline the application process (e.g., Apply with Indeed, Apply with LinkedIn, Apply with Facebook, etc.).
HMG recommends that the career site or job board be hosted on your company's domain with each position appearing on a unique page. Current best practices include the following:
The job title should appear in the URL. If possible also include the location.
The job title should be displayed as a heading in the body of the post. For those familiar with HTML these should use <h1> or <h2> tags.
Relevant keywords should appear throughout the body of the post. Relevant keywords are those keywords that job seekers regularly type into a search bar.
City and State. If possible, also include the street address to tell search engines exactly where the job is located at.
Salary data, if available. Using a range is acceptable.
Ensure that job posts follow Google's structured data set to ensure that the jobs are easily read by search engines and effectively display on the Google for Jobs service. To see if your site meets these requirements, Google offers a free testing tool (Google Analytics login is required).
In addition to having plenty of exciting jobs that are optimized for search engines, your career site or job board should:
Be easy to find by job seekers. Include a link to the job board or career site in the main navigation of your website.
Easily connect to aggregator sites such as Indeed, Glassdoor, ZipRecruiter and Google For Jobs to ensure that jobs are distributed to multiple channels.
Maximize conversion opportunities by including tools for "one click" applies and candidate referral programs.
Continuously drive traffic back to the website by offering tools such as job alerts and great content such as blogs, newsletters, and eBooks.
2. Job Advertising and Distribution
Organizations should have detailed data and analytics to track the effectiveness of their job advertising and distribution efforts. Some key monthly/quarterly/annual metrics that HMG lists include:
Total # of applicants
# of applications per job
Sources of talent
Sources of applications
Cost per application
3. Social Recruiting
Through the growth of social media channels and social review sites, organizations now have unprecedented access to make a personal connection with top talent and communicate their brand's vision, mission, and culture. HMG stresses that social recruiting goes far beyond simply posting jobs on social media; instead social recruiting is "utilizing social tools and channels to attract and nurture relationships with both active and passive job seekers."
Related: What Can Social Recruiting Do For You? Using Social Media for Recruiting
The channels, tools, messaging, and content types for active and passive job seekers are very different. This is similar to the various stages of the Buyer's Journey. Much like how a buyer may not be experiencing symptoms of a problem or opportunity, a candidate may not be expressing a desire to explore new job opportunities.
For example, active job seekers may be interested in viewing open job opportunities, information about your company/organization, tips on resumes and cover letters, and company reviews. Conversely, passive job seekers may be interested in engaging content that can help them in their current role.
For example an eBook addressing "The Top Challenges HR Teams Are Facing," assist them in defining their long term career path (e.g., salary data), and/or provide reasons to become an active job seeker. HMG recommends that any social recruiting plan include a mix of both organic and paid reach strategies to maximize both the diversity and breadth of a potential candidate pool.
4. Employment Branding
In addition to a career site or job board, all channels of the recruitment marketing strategy should tell the story of "what makes the organization a great place to work." Include items like company benefits, community service initiatives, "a day in the life" stories about working at the organization, video testimonials from current employees, employee satisfaction data from 3rd party sources such as Glassdoor, and more!
Achieving workplace satisfaction awards within a designated market and/or industry are an effective (and often inexpensive) way to tell your story in a public forum through earned media. Additionally, controlling your reputation through consistent monitoring and engagement with candidates and employees (including responding to those rare negative reviews from former staff members) will help ensure that the organization's employment brand is always conveyed positively.
Learn More: How to Build a Great Employment Branding Strategy
Looking for top talent to join your team? Sparks Group is a national staffing and recruiting firm, expediting the acquisition of talent with specialized recruiting experts for industries including administrative, accounting, creative, and technology professionals at all levels of an organization.
---
Sources:
https://lunchwithhaley.com/2019/04/16/4-pillars-of-recruitment-marketing/