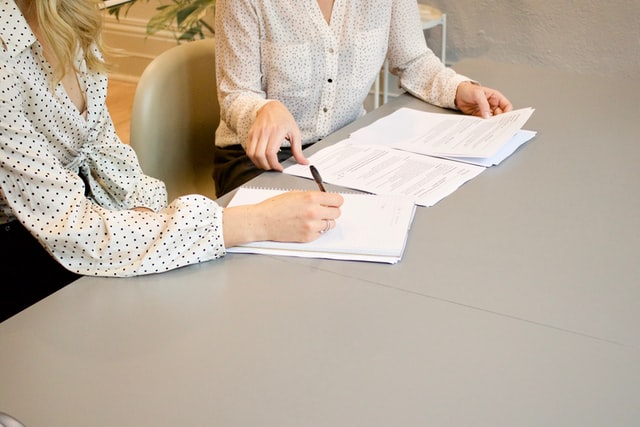 Administrative professionals are essential for ensuring businesses can operate smoothly and execute workplace tasks successfully. Those team members handle intrinsic organizational and clerical tasks including record-keeping, logistics, and communication on a daily basis, ensuring everything behind the scenes works the way it should, promoting productivity throughout the broader organization.
Administrative staffing is the process of sourcing, interviewing, and onboarding skilled professionals to handle office management tasks. While these tasks are time-consuming, tenured staffing agencies like Sparks Group, with its 50 years of experience partnering with organizations to fill critical employment gaps, handle this process as part of administrative hiring services that they provide organizations seeking skilled office and administrative talent.
Challenges Business Face Recruiting Administrative Talent
Administrative employees are essential for ensuring businesses can function, however business leaders can find it challenging to find talent with the right combination of technical and soft skills. When sourcing admin talent, organizations should prioritize candidates who:


Are Tech-Savvy
Administrative and office professionals are constantly learning new software and other technologies to keep offices running effectively. Throughout their day, they will likely be switching between:
Devices such as laptops, phone systems, presentation equipment, printers, and scanners
Software used to host video conferencing, share files, organize emails, and manage teams and workflows
Data management and record keeping platforms
Top administrative candidates will be experienced with new software platforms and technology to help businesses increase workplace productivity and executive time-sensitive initiatives


Related Reading: How to Build a Remote-Enabled Tech Stack
Are Organized

Due to the constantly changing office environment, top administrative talent should be able to demonstrate that they can bounce between multiple tasks with little issue. On any given day, administrative professionals will complete a variety of work including:
Taking meeting notes and compiling follow-up reports
Scheduling meetings and sending reminders
Arranging events
Greeting and directing visitors
Updating records and entering data
Are Excellent Communicators

As the organizer of their office, administrators must be effective communicators when they take and relay messages, answer phone calls, make announcements, and conduct office tasks involving other people. This skill is not limited to what is said vocally; it also applies to virtual communication, such as with the messaging and tone used via emails.

When vetting admin candidates, businesses should gauge how effective the candidate is at conveying important information in a way that can be interpreted correctly to avoid problems. This is especially important as businesses operate remotely and conduct much of their communication via video conferring platforms. In addition, finding a candidate that is a good culture fit is essential when interfacing with multiple stakeholders within the company.
Advantages of Working With an Admin Staffing Agency
One effective way to find the perfect administrative professional is to work with a staffing agency specializing in office and administrative staffing. With the help of a recruitment firm, organizations can:


Increase Administrative Candidate Reach
Administrative staffing agencies are able to expand an organization's qualified candidate pool by providing access to previously inaccessible talent, including passive candidates, qualified individuals that are currently employed, but may not be actively looking for new opportunities. Through industry connections, agencies have access to great-fit job seekers and are able to determine which candidates have the experience necessary to make great office and administrative workers for a company's unique needs.
Reduce Recruiting Cost and Time

Staffing firms are experienced optimizing recruiting time and resources to find qualified candidates in a streamlined hiring process. By outsourcing time-consuming hiring tasks, such as with interviewing and conducting background checks, to an agency's team of recruiters, businesses can focus on more important business growth projects that drive profitability and increase competitiveness.
Increase Administrative Talent Retention

Staffing agencies work with companies to determine which candidates will be a great fit culturally and also have the expertise that will allow them to succeed long term. With their experience assessing admin candidates, recruiting firms can efficiently hire the right job seeker for the open administrative role, which promotes both employee and employer happiness and prevents having to restart the hiring and onboarding process to find a replacement.


Related Blog: 4 Reasons to Leverage an Administrative Staffing Agency for Your Next Hire
Positions Filled by an Administrative Staffing Agency
Admin staffing agencies source, recruit, and onboard talent across several industries for positions including:
Office Administrator
Administrative Assistant
General Office Clerk
Executive Assistant
Receptionist
Data Entry Clerk
Switchboard Operator
Mail Clerk
Switchboard Operator
Organizations working with a staffing and recruiting firm that specializes in placing administrative talent can help businesses identify, vet, and onboard top technical talent quickly.

Sparks Group has decades of experience providing cost-effective and efficient admin staffing solutions tailored to unique employer needs. Our team of office and administrative recruiters leverages proactive hiring strategies to find high-quality talent from our extensive network of qualified administrative professionals with the skill sets required to run office processes efficiently and effectively.
By partnering with Sparks Group, your organization can:
Reduce hiring costs
Expand your qualified candidate reach
Streamline your talent acquisition pipeline
Request a consultation with Sparks Group's recruiting experts to find top admin talent to join your team.