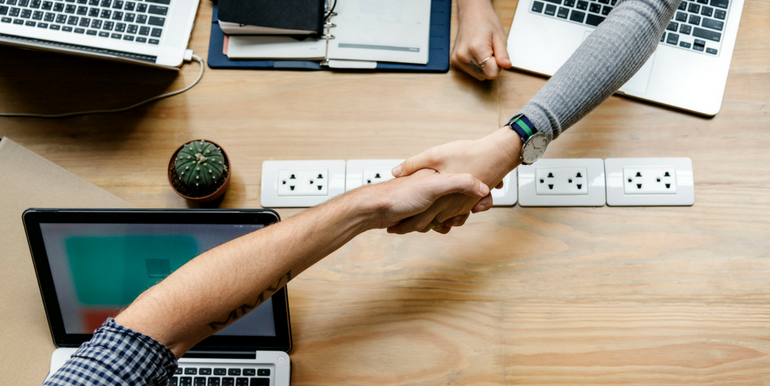 Nonprofit recruiting poses unique challenges to recruiters and human resources teams trying to attract and hire candidates to join their organization. Often times, nonprofit organizations don't have the financial resources that larger companies use to attract top talent. Additionally, the ideal candidate must not only have the skills and experience for the position but also believe in the organization's mission and align with the culture.
According to the Bureau of Labor Statistics, nonprofits account for 12.3 million jobs or 10.2 percent of private sector employment. From 2007 to 2016, job growth in the nonprofit sector outpaced growth in the for-profit sectors by three to one, increasing competition for candidates among nonprofits as well.
To attract and hire top talent in a competitive market, nonprofit organizations can leverage best practices to optimize their organization's recruiting strategies and processes.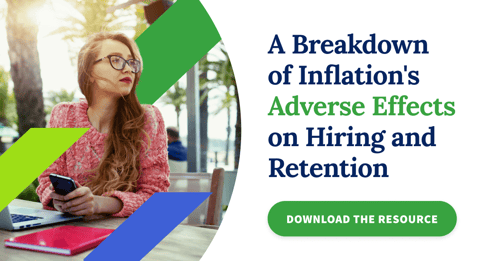 Best Practices for Hiring Nonprofit Talent
1. Include A Mission and Values In The Job Description
A good job description presents an opportunity to communicate the value in working for a nonprofit organization and connect with the right candidates. Grabbing the attention of candidates whose values resonate with the organization's mission and values is key to differentiating those who will truly become valuable assets.
Including a nonprofit organization's mission statement and core values, as well as clear expectations for potential hires, can help ensure a smoother hiring process with a more productive workforce.
2. Leverage More Than One Recruiting Channel
Promoting open positions across channels can help nonprofit organizations expand their reach to potential candidates. Starting with their own websites, nonprofit sites should include a 'Careers' page listing available and upcoming opportunities for candidates to directly apply to.
Job boards and career websites, such as Indeed, LinkedIn, Monster, and Career Builder, are great channels to reach a wide number of candidates across locations. For nonprofits specifically, Idealist, Foundation List, and National Council of Nonprofits focus solely on job opportunities for nonprofit organizations.
The more channels that nonprofit organizations list opportunities on, the more applications the team will have to review. Experiment with different channels to see which are gaining the most traction with the ideal candidates and focus efforts there.
3. Recruit Through Referrals
One of the best methods for nonprofit recruiting is through referrals. Recent studies have shown that referred candidates are often higher quality, a better fit, and stay longer than those from alternate sources. Creating an effective referral program can encourage employees to explore their internal networks for like-minded candidates that are an ideal fit for the organization.
4. Proactive Recruitment
Rather than posting a job and waiting for candidates to come to you, take action to identify talent ahead of demand. Proactive hiring helps non-profits build talent pools and foster relationships with candidates that will be a great fit with the organization now or in the future.
Being more proactive in the recruitment process may require time during periods in which hiring may not be a primary focus. However, the investment pays off with quality non-profit hires being made in less time and being able to contribute at the moment they're needing instead of only contributing after a substantial search.
Learn More: From Reactive to Proactive: How to Rethink Your Hiring Strategies
5. Streamline The Nonprofit Recruiting Process
A recent survey shows that 60 percent of applicants will abandon a recruiting process that takes too long. Nonprofits competing for candidates need to be quick in order to encourage candidates to complete the job application and interview processes.
Streamlining your nonprofit recruiting process sounds easier said than done, but it can be challenging to find an ideal candidate that aligns with the values and expectations of a nonprofit organization.
6. Nonprofit Recruiting Firms
To access the best candidates, many nonprofit organizations turn to specialized nonprofit recruiting firms with the expertise to identify and place ideal candidates quickly.
Recruiting firms proactively build pools of available talent for non-profits and efficiently manage the interview and onboarding process. This partnership reduces the burden on HR and/or hiring teams as well as streamlines the recruiting process for business agility and growth.
Sparks Group is a full-service staffing and recruiting firm with industry experts specialized in non-profit recruiting. Non-Profits and Non-Governmental Organizations (NGOs), including public charities, foundations, social advocacy organizations, and professional trade associations, can streamline their talent acquisition process and gain access to vast talent pools of top candidates.
Connect with our industry experts to learn how Sparks Group can help you find top talent and accelerate your non-profit recruiting process.
---
Sources:
https://www.bls.gov/opub/ted/2018/non-profits-account-for-12-3-million-jobs-10-2-percent-of-private-sector-employment-in-2016.htm http://ccss.jhu.edu/news-release-2016-us-data/ https://business.linkedin.com/talent-solutions/blog/2015/08/5-reasons-employee-referrals-are-the-best-way-to-hire https://www.talentlyft.com/en/blog/article/6/use-these-recruiting-stats-to-improve-your-hiring-process