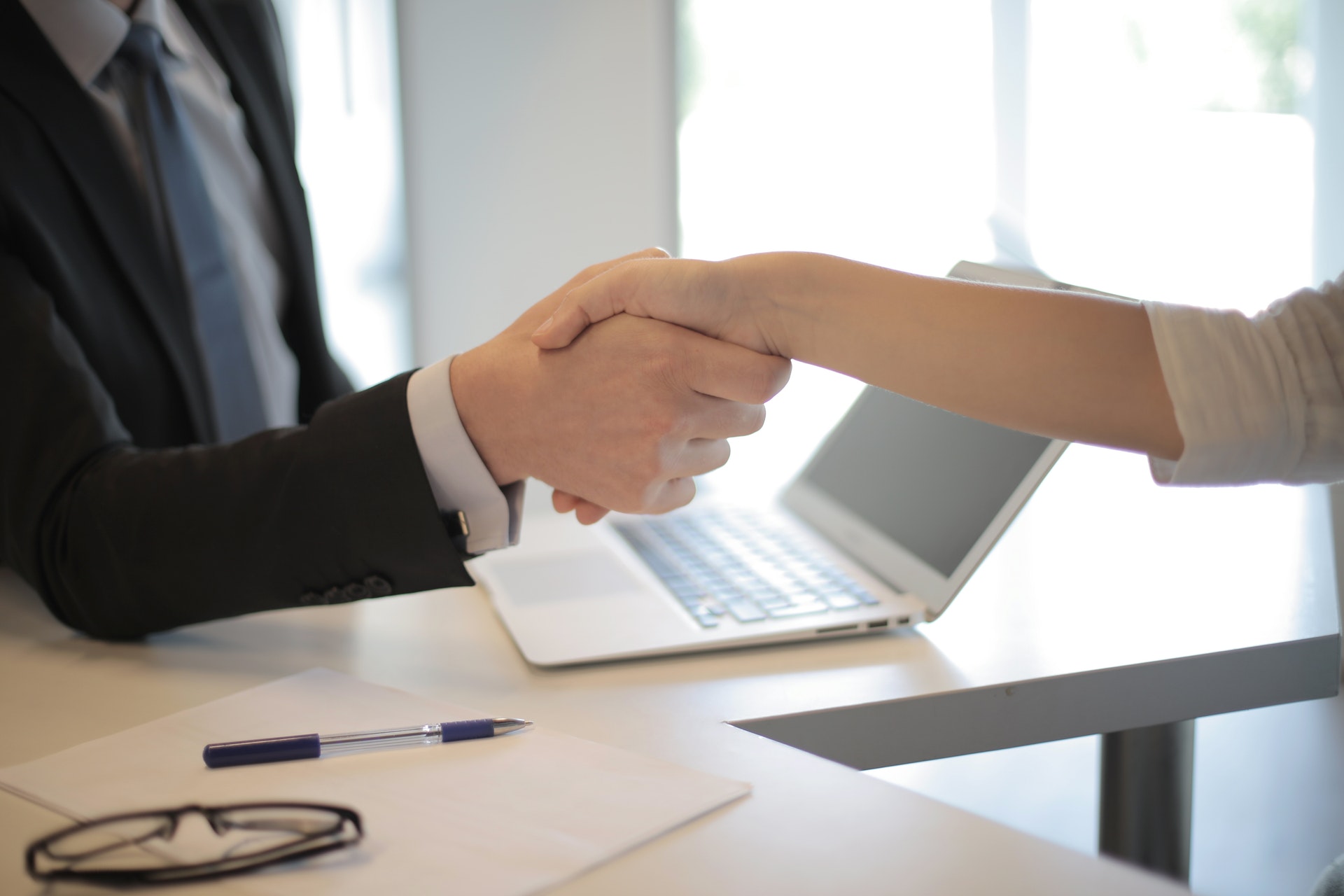 The Great Resignation is accelerating hiring timelines and prompting a significant number of workers to re-evaluate their careers and quit their jobs. Plus, the shift to remote work is enabling businesses to poach top talent outside of their geographic area, making the hiring environment more competitive than before.
While the situation seems dire, employers and hiring teams can use several strategies to attract more job applicants and reduce turnover, including:
Streamlining their hiring process

Offering more competitive job perks, especially remote work flexibility, to avoid losing job applicants to competitors

Removing unnecessary job requirements and promoting inclusive recruitment practices to increase the talent pool


Evaluating and improving employee happiness and company culture
While it's unclear exactly how long the "Great Resignation" will last, the trend is causing lasting hiring and workplace effects that are here to stay for the long term.1
What Effect is the Great Resignation Having on Employee Retention?
The Society for Human Resource Management (SHRM) surveyed 200 U.S. executives at organizations with 50 or more employees in July 2021 about their Great Resignation experience.2 49% of those executives reported a higher turnover rate in the first half of 2021 than before. And 84% said openings were also unfilled for longer periods than before the pandemic.

SHRM polled 1,150 U.S. workers about their top reasons for searching for new jobs.3 The survey found that:
53% of workers were looking for a position that provided greater compensation

42% wanted a different work/life balance

36% sought better benefits

33% were looking for a career change


33% wanted a position that offered more career advancement opportunities
SHRM recommended employers offer flexible remote work options, implement employee referral bonuses, and introduce new or additional merit increases to combat challenges brought on by the Great Resignation.4
Vaccine Requirements and the Opportunity of Fully Remote Work
By January 4, 2022, companies with 100 or more employees are required to vaccinate their employees against COVID-19 fully, or ask unvaccinated workers to produce a negative test every week. For federal contractors, such as those in the greater D.C. area, the requirement is even stricter, only allowing valid excuses to opt-out of getting the shot.

Since fully remote workers are exempt from testing and vaccine requirements,5 employers have the opportunity to recruit skilled employees who are hesitant about getting the COVID-19 shot and allow them to work entirely from home instead of losing the opportunity to recruit that person outright. Plus, some workers are only applying for jobs with the option to work partially or fully remote.
Strategies to Address Great Resignation Challenges
Employers and hiring teams have several options for responding to retention and hiring challenges brought on by the Great Resignation:


1. Offer Competitive Pay and Benefits
One effective strategy for companies to promote employee retention during the Great Resignation is to offer higher salaries and better benefits packages, sometimes referred to as the "Great Raise." Inflation is causing the cost of living to go up, prompting people to look for higher-paying careers.

Luckily for employers, they have a little time to make adjustments — 66% of surveyed employees said they are waiting to evaluate their company's new benefit offerings before deciding on whether they will leave.6 Leadership teams should assess how their worker compensation compares to industry averages and adjust their offered salaries and benefits packages to help encourage employees to stay. When considering offered benefits, keep in mind that remote work flexibility, mental health, and healthcare are top-of-mind for many employees.

If your budget is tight, focus on other ways to demonstrate appreciation for their hard work, such as making a more significant effort to express timely, specific, and sincere gratitude for their efforts.7

On the recruitment side of things, employers offering pay that matched pre-pandemic compensation lose their competitive advantage to find talent.8 In response to that trend, 58% of surveyed executives began offering salaries greater than the typical yearly increase to help attract new hires.9 Companies failing to follow suit may find it harder to bring in new skilled candidates.


2. Conduct Stay Interviews
Companies looking to increase employee retention should consider conducting "stay interviews." These interviews are comparable to exit interviews; however, their purpose is to interview current employees about why they like working at the company.10 The information gained from these conversations can help managers understand what may be causing people to leave and pursue other opportunities. Stay interviews can be conducted either by the employee's direct manager/leader or by a staff member that's not directly above the employee in the organizational hierarchy (e.g., human resources, leader from another department/service line, etc.).

When conducting stay interviews, managers should begin by explaining why you are asking for their feedback, such as understanding how to make working at your company more enjoyable or how to best support that employee.

Questions to ask during the conversation include:11
What aspects of your job are most exciting to you?
What do you like most or least about working here?
How could your current workload be improved?
What, if any, skills aren't being used in your role?
As your manager, how could I better support you? Or would you prefer less involvement?
Close the interview by reviewing their responses and detailing how you will use their input to improve workplace or management processes. Be sure to compare answers across different teams and employees to get a holistic view of where your company can make improvements to encourage retention.


3. Focus on Improving Company Culture
Company culture is crucial in attracting new hires and retaining your existing employees. Employers can gain valuable insight on any culture gaps from stay interviews or other ways of gathering feedback from their workers.

Analyze your website copy and job descriptions and identify any unconscious bias that can exclude certain applicants from applying. Take a hard look internally at whether your employees feel valued and push for greater diversity, equity, and inclusion in your workplace, by implementing mentorship programs and such.

Since some skilled professionals are leaving their current positions to pursue new opportunities that prioritize skill advancement, re-evaluate your employees' growth paths and consider offering more training to help foster their improvement.

Are you struggling with turnover or finding it hard to fill your open positions? Reach out to Sparks Group today, and we can discuss your hiring needs and provide the assistance and resources your company needs to find and retain top talent.

If you want to learn more about making your hiring process and company culture more inclusive, check out our strategy guide here.
---
Sources:
https://www.cnbc.com/2021/11/01/great-resignation-may-be-altering-workforce-dynamic-for-good.html
https://www.shrm.org/resourcesandtools/hr-topics/compensation/pages/employers-respond-to-resignation-tsunami-by-raising-pay-improving-benefits.aspx
https://www.shrm.org/hr-today/trends-and-forecasting/research-and-surveys/Pages/The-Resignation-Tsunami.aspx
https://www.shrm.org/resourcesandtools/hr-topics/compensation/pages/employers-respond-to-resignation-tsunami-by-raising-pay-improving-benefits.aspx
https://www.shrm.org/resourcesandtools/legal-and-compliance/employment-law/pages/coronavirus-ets-exemption-remote-workers.aspx
https://www.workhuman.com/resources/globoforce-blog/human-workplace-index-the-future-of-employee-benefits
https://www.forbes.com/sites/forbescoachescouncil/2021/11/10/gratitude-may-be-an-antidote-to-the-great-resignation/?sh=7c8b01c97916
https://www.theguardian.com/business/2021/oct/10/us-small-businesses-wages-gene-marks
https://www.shrm.org/hr-today/trends-and-forecasting/research-and-surveys/Pages/The-Resignation-Tsunami.aspx
https://www.cnbc.com/2021/11/30/why-stay-interviews-are-the-next-big-trend-of-the-great-resignation.html
https://www.shrm.org/resourcesandtools/tools-and-samples/hr-forms/pages/stayinterviewquestions.aspx#:~:text=Stay%20interviews%20are%20conducted%20to,less%20than%20half%20an%20hour.