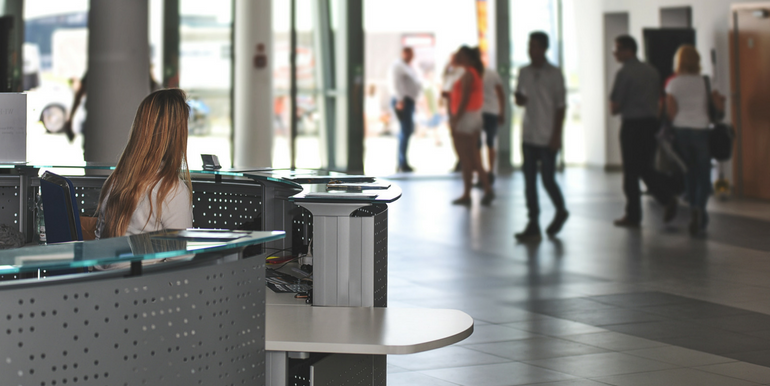 Think recruiting is as simple as writing a job description? Think again. Recruiting top talent is often far more challenging than it looks. Many of the best employers proactively recruit a prequalified pool of candidates before they even have a job opening. Others pour tons of company resources into writing highly tailored, well-thought-out job postings and conducting in-depth prospect screening.
Whether you're looking for today or looking ahead for the future, thinking about the best new recruiting strategies for your organization will pay off when it comes time to add a new team member.
Here are some ideas to help you get started.
Great Recruiting Ideas to Help You Attract and Hire Top Talent
1. Leverage and Grow Your Existing Professional Network.
Your professional network is one of your biggest assets when you're recruiting future candidates. Use trade shows, conferences and industry events to meet and get to know potential candidates. Encourage your other employees to gather business cards and contact info when they're out and about as well.
And don't stop with in-person functions. A great way to take advantage of your network is to move the search online as well. Leverage social media referrals and spread the word about your open job opportunities. The more people that are aware of your active interest in recruiting top talent, the better.
Related: How to Make Connections on LinkedIn
2. Ensure Your Website Is the Backbone of Your Recruitment Marketing Strategy
The company website, the backbone of any recruitment marketing strategy, is often the first place an interested candidate will go to learn more about your company. Recognizing this fact, many companies devote an entire page of their website (sometimes called a Careers page) to prospective candidates. This is a great opportunity to explain what your organization looks for in an employee and to invite interested people to get in touch. Listing current job postings on your site's job board is also encouraged, but make sure to keep this open call front and center. You want to have a regular influx of resumes to pull from when you're in need.
3. Stay in Contact with Top Prospects
When a great candidate contacts you and there's no available position for them, do not—I repeat do not—send them away without acknowledging their interest. Tell them that you see them as a great fit for your company. Let them know that you'd love to keep their name on file for the future. Perhaps even invite them in to meet a few team members. Keeping them on the hook is the best way to ensure that they'll remain interested moving forward.
Learn More: 4 Recruiting Strategies for Accounting and Finance Professionals
4. Speak With Your Team
Your current team knows your company better than anyone. When you're recruiting new candidates, make sure to include the best members of your current staff in some part of the process. Whether this means allowing a few team members to sit in on an interview, or asking for their input on a job description, don't hesitate to work with your staff on recruiting new employees. Their opinions are often extremely valuable during the hiring process.
5. Find a Strategic Staffing Partner
Staffing agencies specialize in matching top talent with great companies. If you're looking for a cost-effective, easy way to access the best people in your industry, there's simply no better option than to team up with a local staffing partner.
For more great recruiting tips, contact Sparks Group today. As staffing and recruiting experts, we have plenty of advice to share about any step of the hiring process!