Listen to this blog: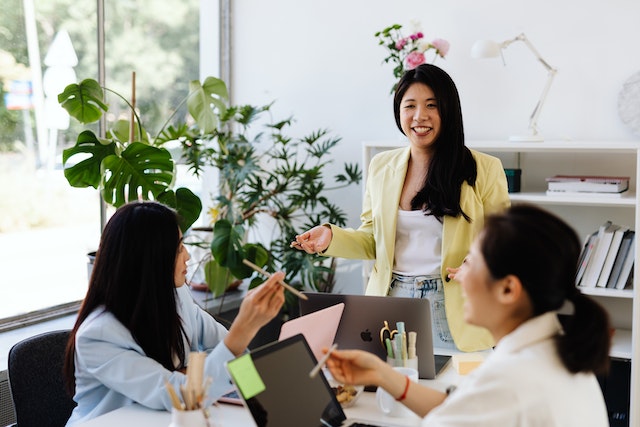 When evaluating candidates, their experience and past projects indicate they have the hard, or technical, skills required for the position. However, technical skills aren't always enough.

Candidates also need soft skills, but it's not as easy to tell if applicants have them. Following these best practices can help you conduct an effective soft skills assessment.
What Are Soft Skills?
Soft skills are personal characteristics and behaviors that help employees work well with others. While candidates must have specific technical skills to be qualified for certain roles, they also need soft skills to be efficient and productive team members.
Some examples of soft skills are:
Solid verbal and written communication
Ability to meet deadlines
Being a team player
Respecting authority
Being well organized
Adaptability
Work ethic
Conflict resolution
Indicators that Candidates Have Superb Soft Skills
When reviewing applicants, the following are items to look for as they could be a good indication of solid soft skills:
Well-worded bio
Well-organized resume
Organized portfolio/repository of sample work (depending on the industry)
Examples of projects where teamwork played a vital role in success
Progression from individual producer to leadership roles
Longevity within past roles
When interviewing candidates, ensure you can see one another, whether in person or virtual, so you can pick up on non-verbal cues. Additionally, use questions around the soft skills that are most vital for your role:
Think about a time you had an unrealistic deadline. How did you handle the situation?
Describe a time when you had to communicate something complex to someone who didn't have background on the subject. How did you ensure they understood you?
Share a time when you worked with multiple team members to meet a company goal. What role did you play?
How do you like to interact with your team members?
Explain how you stay organized and on schedule when juggling multiple tasks.
What was a time when you had to work with someone with a different approach than you? How did you handle that situation?
Can you tell me about a time you had to adapt to a new situation? How did you handle it?
Tell me about a time you went above and beyond expectations of you at work. What was your motivation?
Quick Tips for Soft Skills Assessment
Recruiting experts Crystal Connelly, Director of Sales at Sparks Group, and Michael McDonald, Sparks Group's IT Division Manager, shared some quick tips to conduct a soft skills assessment.
Be Flexible
Finding talent with the right mix of hard and soft skills is challenging. You can't wait for the perfect candidate; otherwise, nothing will get done.

Instead, consider ranking what's most important to your company and what skills have led to success in the past, and work from there. Consider which skills are innate versus those you can train on, and ask open-ended, thought-provoking questions during the interview to understand better what drives each candidate. This will give you better insight into how a candidate can fit into the long-term plan, regardless of a short-term stumbling block.

Provide Training Opportunities
If candidates are willing to learn, and your interview questions have led you to believe they are trainable, offer in-house training from your team or reimburse them for external training courses.
Partner with a Staffing Firm to Create a Soft Skills Assessment Strategy Tailored to Your Needs
The Sparks Group team has in-field experience and can vet candidates for the right hard and soft skills for your desired positions. Candidates lacking specific soft skills don't need to be out of the running for the position as long as they're willing to learn.

Remember that candidates can't easily learn soft skills after just one lesson. It will be something they work on over time and constantly improve upon.

Speak to a staffing and recruiting expert with deep experience in technical and soft skills assessment for IT, administrative, finance, and creative roles.