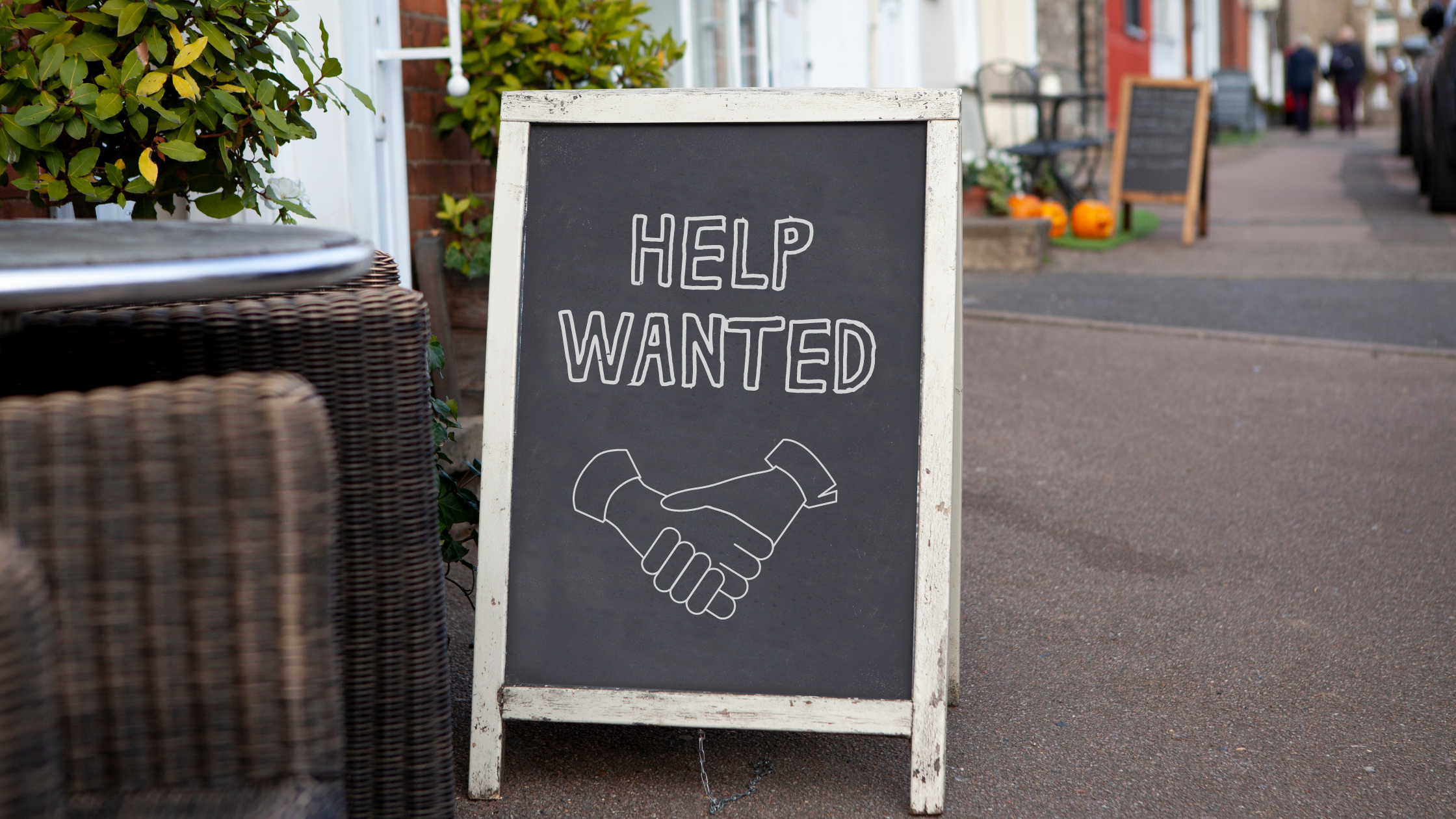 As the U.S. emerges from the pandemic, restrictions are being lifted and consumer demand for goods and services is skyrocketing. To keep up with this demand, employers are scrambling to fill their open positions, with a near-record number of job openings being reported by the Bureau of Labor Statistics (BLS). Despite this abundance of open job opportunities, unemployment still remains high. How high? While unemployment rates (5.8%, as of May 2021) have drastically decreased since peak pandemic levels (14.8% in April 2020), they are still quite higher than pre-COVID levels (3.5% in February 2020).
Though it may sound contradictive, there is also a severe labor shortage in the U.S. with employers finding it harder than ever to hire qualified candidates. On May 31st, the U.S. Chamber of Commerce confirmed this shortage, reporting that there were a record 8.1 million job openings in the U.S., but a significantly disproportionate number of available workers to fill them.
This current state of high unemployment combined with a shortage of available, qualified workers is significantly different from the months after recent/previous U.S. economic downturns—those rebounded with an employer-driven market, where there was high competition for jobs. Experts cite several factors that could be driving these differences including:
corporate realignment where certain positions are being created and others are being eliminated
an increased focus on higher pay for hourly and lower-salaried positions
geographical relocation during the pandemic for non-job-related reasons.[1] [2]
Strategies for Recruiting, Hiring, and Retaining Candidates During a Talent Shortage
In response to the hiring crisis, various economists and business leaders have provided strategies and recommendations to address the growing number of open positions and the overall shortage of workers.[4] These include:
1. Offer top pay, especially for hourly and lower-salaried positions.
It may go without saying, but compensation is still often named by job seekers as the top factor in considering whether to take a job or not. Despite this, compensation levels across many industries have largely remained stagnant for years. To recruit, hire, and retain workers in the tight labor market employers need to offer top pay. Some companies are getting creative with compensation, offering signing bonuses, and even providing programs to pay off college debt to get more candidates in the door.
Legislation may push the needle further. If enacted, the Raise the Wage Act of 2021 would immediately lift the federal minimum wage to $9.50/hour, with incremental increases that will take it to $15.00/hour by 2025.[3]
Impact of unemployment benefits, stimulus checks, and other benefits
In addition to competing with other companies' open opportunities, companies are now also competing with the robust COVID-related benefits being offered by the government under the CARES Act and other legislation. The table below provides an example of the weekly benefits (and hourly equivalent) that individuals are currently receiving while not employed. As an example, we have used a Maryland worker previously making $15.00 per hour. With a total pre-tax hourly equivalent wage of $36.45 to remain unemployed (through September 2021), employers will truly need to incentivize job seekers with top pay.
| | | |
| --- | --- | --- |
| | Weekly Amount or Equivalent | Hourly Equivalent |
| Weekly Unemployment ($430 in MD state benefits + $300 in additional stimulus benefits) Workers also get a tax break of paying no taxes on the first $10,500 (16 weeks of tax-free money). | $730.00 | $23.73 |
| Stimulus Check (a family of 4 can receive $5,600 in a one lump sum payment. This is equivalent to one month's net pay for a couple making $100k per year. This is also equivalent to $267 in weekly net income over 5 months ($8.68 in pre-tax hourly wages). | $267.00 | $8.68 |
| Tax Return Refund (In 2018 (the latest available figure based on an IRS data study performed by LendingTree), the average tax refund for earnings in the $25,000-$49,999 income bracket was $2,608.20. This is equivalent to approximately 6 weeks of net pay for a $15.00 per hour worker. This is equal to pre-tax wages of $4.04 per hour ($161.45 per week) over a 5-month period. | $161.45 | $4.04 |
| Total Weekly After-Tax Income | $1,158.45 | $36.45 |
2. Reexamine your benefits package and make adjustments, if necessary.
Offering a comprehensive benefits package to employees is now more important than ever. This goes beyond a standard offering of healthcare coverage, PTO, and a 401(k) plan, which is considered, by many job seekers, as a minimum package. In a piece by Forbes[4], an employee benefits consultant stated that many companies are offering voluntary benefits (e.g., pet insurance, financial counseling, and much more) to their employees. These can often be offered at no cost to the employer while providing employees with the opportunity to opt in to a more robust/comprehensive program that more closely mirrors their needs.
3. Rethink what it means to be in the office.
In addition to improved compensation and benefits, employers can make their positions more attractive by providing added flexibility. This could include restructuring the workweek to a 4/10 model or allowing a flexible work schedule. Modifying required office hours outside of traditional rush hours can significantly reduce commute times, which in turn can yield higher employee satisfaction rates and potentially a broader/deeper candidate pool.
For companies and positions that can accommodate it, continued remote work should also be prioritized. According to a recent study, 58% of workers that went remote during the pandemic said they would "absolutely" look for a new job if their employer did not allow them to continue working either fully remote or in a hybrid model. There is also evidence that workers place a tangible value on remote work options, with remote work being valued at approximately 8% of wages in the minds of the average worker.
Learn More: 4 Proven Practices for Managing a Remote Workforce
For in-office scenarios, organizations will also want to ensure COVID-related health and safety programs are up-to-date and that staff members feel safe and comfortable as they return to the office. The latest guidance and recommendations for safe business operations can be found at the Center for Disease Control and Prevention website.
4. Rethink your job descriptions and positional requirements.
If your job descriptions are overly specific in nature (the proverbial "purple squirrel") and you're not seeing the type of applicant flow needed, consider amending the minimum requirements for your open positions. This could be as simple as eliminating overly specific industry, company, and/or software experience, which can often be remedied with training. The May U.S. Chamber of Commerce report echoed these recommendations suggesting that employers remove barriers that prevent individuals from entering the workforce—one step is eliminating requirements and providing training to give job seekers the skills/experience they need.
If you're struggling to hire during the labor shortage or are looking to evaluate your recruiting strategies, consider partnering with a staffing and employment expert. Sparks Group, one of the top staffing and recruiting firms in the U.S., features a deep pool of available, qualified candidates. We place remote candidates across a number of areas of expertise, including accounting and finance, creative, information technology, and office /administrative.
Sources:
[1] https://www.thebalance.com/current-u-s-unemployment-rate-statistics-and-news-3305733
[2] https://www.cnbc.com/2021/05/07/jobs-report-april-2021.html
[3] https://www.cnn.com/2021/05/21/economy/worker-pay-raises/index.html
[4] https://www.forbes.com/sites/edwardsegal/2021/06/01/us-chamber-launches-campaign-to-address-worker-shortage-crisis/?sh=2939e77576b1