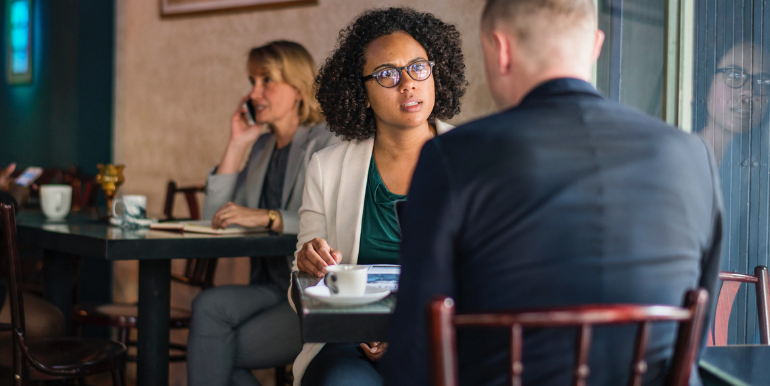 If you're responsible for overseeing a team of any size, there will come a time when you need to let an employee go. Understanding how and when to fire someone is a skill every manager should have.
While firing a team member is never pleasant, there are ways to ease the process. Knowing when it's right to let someone go is one of them. Firing someone at the right time can stop the problem—whatever that may be—from getting out of hand. It can also dramatically improve the morale of your team, increase employee productivity, and means that you have the opportunity to find the right employee to help your team and your business grow.
Three Ways to Know When and How to Fire Someone:
1. If They Don't Change Their Attitude and Behavior
Unless you're experiencing a corporate merger and positions are becoming redundant, it should be evident that someone is about to get fired. Usually, employees are fired because they aren't performing at the level expected or have been behaving inappropriately. Leaders need to give employees time to change and constructive criticism, but if ineffective behavior carries on for a significant period of time, it is time to let them go.

Learn More: Maximize the Success of an Employee Performance Review Program
2. If Other Employees Are Being Affected
If an employee is having an adverse impact on others and affecting the team dynamic, managers must take the appropriate actions. Morale is vital to company growth and the last thing companies want is for great employees to leave because a coworker is affecting their workplace happiness and productivity.
Read More: Are You Making These Manager "Morale" Mistakes?
3. They Severely Violate Company Procedure
Every company has protocols or policies which, if broken, should result in immediate termination. If someone acts violently or inappropriately towards another employee, managers shouldn't be lenient. Terminate your relationship with the person immediately.

How to Fire an Employee

When it comes to firing the employee, be firm and to the point. Let them know immediately that they are being let go and that it isn't negotiable. Have a member of the HR team with you if possible, make it quick, and don't apologize. Aim to have them out of the building quickly. Lastly, wish them well and move on to find a better-suited candidate.
No one likes to fire people which is why it's so important to make sure the employees hired are the right people to help move your business forward. However, it can be tough to find the right people on your own which is why many businesses look for expert help.
Sparks Group is an expert recruitment and staffing firm that can help businesses in all industries to find and vet the very best candidates for your available roles. We'll work hard to understand your needs and search the industry for the very best candidates to join your team.
To find out more about working with Sparks Group, arrange a free consultation with one of our recruitment experts today.