On July 14th at 2 pm EST, we are hosting a webinar covering the crucial topic of diversity, inclusion, and equity in the hiring process and throughout the workforce.
During the event, attendees will hear from panelists about:
How has the importance of diversity recruiting and inclusion has changed over the years, and why should companies continue to push for equity
Strategies and tactics companies can implement to ensure fair hiring practices
How can companies create a more inclusive culture where everyone feels like they belong
We are excited to reveal the five featured panelists who will share their experience advocating for diversity and inclusion and offer tips on how to make a workplace that fosters a sense of belonging for all. Read their bios below and register for the webinar to save your spot here. If you want to learn even more about what the webinar will cover, our recent blog goes into more detail here.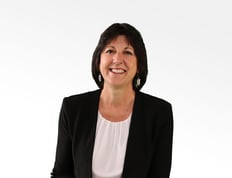 Kathy Albarado | CEO and Founder, Helios HR
Kathy Albarado founded Helios HR, an award-winning human capital and talent acquisition consulting firm, with a commitment to aid leaders in solidifying strong human resource practices that build and enhance their corporate culture. With more than 25 years of progressive human capital management experience, she works with executives to help them establish a culture of intention--a culture that allows them to attract, retain and engage exceptional people. Helios is known for helping their clients scale to their next stage of growth. Kathy and her team have helped launch and grow hundreds of organizations ranging from start-ups to the Fortune 500.
Kathy is active on many Boards to include Leadership Mission International, Northern Virginia Chamber, the Small Emerging Contractor's Advisory Forum (SECAF), the Professional Services Council (PSC), and is a founding Board member of George Mason University's School of Business, Women in Business Initiative. An Alumni of GMU, Kathy holds her B.S. in Psychology and her M.A. in Human Resource Management. Kathy is an active member of the Washington Business Journal's Leadership Trust and Leadership Greater Washington.
Kathy's other accomplishments include:
Being recognized by Virginia Business Magazine as one of the top 100 people to meet in 2020.
Recognized for multiple leadership awards and has been featured on television, radio, and quoted in numerous media publications including The New York Times, Forbes, The Washington Business Journal, and Virginia Business.
Among their awards, the Helios team was recognized with the National Capital Business Ethics Award, Best of Reston, Corporate Impact Award for Excellence in Philanthropy, and the CARE Awards for creating a culture of caring.
Kathy and her team at Helios support the community in many ways, with the belief that in community is where real change happens. The Helios team engages in team building by supporting International and local nonprofits that include Leadership Mission International, Shelter House, The Girl Scouts Council of the Nation's Capital, and Women Giving Back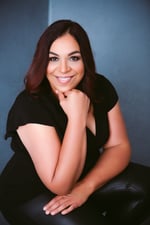 Andrea Grant | Vice President, Challenger, Gray & Christmas, Inc.
Andrea consults with small, medium and large-size national, multi-national and global organizations, across all industries, on complex business issues impacting workforce requirements. As a true partner, she listens to and assesses the needs of her clients and provides strategic advice on opportunities to improve efficiency and performance, create and maintain inclusive environments, increase revenue, and lower costs.
By working closely with clients to identify the best talent mobility solutions to achieve their business goals, Andrea creates a value proposition that appeals to employees across all generations.
When an organization is planning a restructuring or downsizing, she'll create a customized career transition or redeployment solution that will help connect impacted employees to new positions while protecting the company's reputation.
When an organization is undergoing change, she'll develop a change management solution that keeps your workforce productive and resilient.
When investing in future leaders, she'll coach for leadership competencies that yield better business results.
And, when an organization seeks opportunities to improve performance, she'll create a career development program that will retain and engage employees today – and prepare them for tomorrow.
In a highly competitive industry, Andrea continues to develop and maintain strong partnerships based on trust and credibility, which has resulted in a near-perfect customer retention record, expanded business relationships and increased market share. Andrea has designed and implemented award-winning human capital programs with her clients across the globe.
Over the past thirteen years Andrea has designed and implemented hundreds of restructurings for Fortune companies, other for-profit businesses, non-profits, and associations. These actions have ranged from one person to departmental or organizational closures, at once or over a long period of time. She has also managed hundreds of corporate clients and over 40 non-profits as clients in the greater Washington, DC Metro area over the last fifteen years in addition to being a successful entrepreneur and special needs mom.
Andrea provides career coaching, best practices, advice, and guidance for every professional level, from Presidential appointees and professional athletes to entry-level colleagues, every year through various forms. She believes helping individuals connect to work and improve their performance is part of her purpose.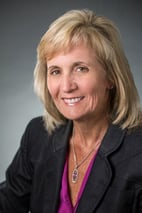 Ellen Kessler | Senior Director, Global Learning, Hilton
Throughout her career, Ellen Kessler has been a key executive leader and facilitator in successfully defining, introducing, and guiding innovative, positive change within organizations, resulting in new heights of productivity, enablement, and performance.
In her current role with Hilton, as Sr. Director, Global Learning, Ellen consults with executives to define and execute the strategic direction of L&D for Commercial Services and Corporate Teams which includes Global Sales, Revenue Management, Marketing & Loyalty Programs, HR, Legal, Finance, etc. This work requires her to propose and deliver performance solutions for corporate and on-property teams across 6000+ properties and 117 countries.
She is a collaborative, metrics-driven leader, consistently sought out as a strategic advisor and consultative partner to the C-Suite. She is also an executive coach who has been focusing most recently in the area of Racial Justice coaching, providing consulting and support to leaders and community organizations interested in inclusivity and allyship. She also writes articles for the Know and Flow blog, focused on sharing strategies for developing and deploying impactful learning experiences for HR and organizational leaders.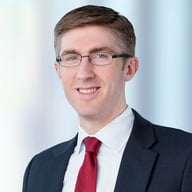 Michael Neary | Litigation and Employment Attorney, Lerch, Early & Brewer
Michael Neary is an employment attorney and commercial litigator who works with businesses to prevent and defend against employee claims. He also litigates commercial disputes such as real estate controversies, business fraud, corporate and partnership dissolutions, and commercial contract claims.
Michael helps his clients comply with employment and labor laws, such as the Fair Labor Standards Act (FLSA), the Family and Medical Leave Act (FMLA), the Americans with Disabilities Act (ADA), Title VII, and their state and local counterparts.
Michael also helps his clients avoid litigation through employment counseling and trainings.
He trains supervisors and employees on a wide range of topics including preventing workplace harassment, compliance with wage and hour laws, avoiding discrimination claims, and understanding and preventing retaliation claims.
Michael's clients include private schools, construction companies, developers, community associations, and closely held companies. One client describes Michael as having a "very professional and smart legal mind." Executives and human resource managers find him the calm in the storm, a reassuring presence amidst the heightened emotions that often accompany employee workplace issues and litigation.
Michael is a Maryland native who attended Gonzaga College High School. He served as the Board Chair of Cornerstone Montgomery, Inc. and is a member of the Catholic Business Network of Montgomery County. He enjoys coaching his daughters in soccer and basketball.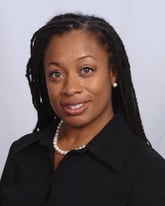 Vonda Wright | Vice President, Personnel Operations, L2 Defense, Inc
Vonda Wright serves L2 Defense, Inc. as the Vice President of Personnel Operations. Her non-traditional pathway towards this position began as she engaged with L2 shortly after its inception in 2012 as a part-time employee. She has since held various positions and served in a variety of capacities to assist with the mission. She has touched areas of the company from payroll processing to contract invoicing; processing personnel clearances as the FSO to office management; creating corporate professional development strategy to crafting the curriculum for a student outreach program; and lots of things in between. It is this versatility that has enabled her to settle into this just-right position.
Just as unique as her experiences at L2 are, so have been her collection of experiences before connecting with L2 Defense:
Mrs. Wright brings with her a wealth of varied experience as a mathematician and an educator.
She has a degree from the University of Maryland Baltimore County in Mathematics, as well as a M. Ed in Curriculum and Instruction from Coppin State University.
She spent over a decade as a classroom educator and coach at the middle and high school levels.
She was also part of the Mathematics department as an adjunct faculty at the Community College of Baltimore College.
While living in Boston, she served as a Program Supervisor for the Tufts University Department of Education M.A.T. program, providing in-depth coaching and mentoring for teaching candidates.
Through these experiences, as well as seats on several educational committees and boards, she brings a dynamic perspective to developing processes and programs to serve our community's needs. She brings acute organization, planning, execution, and management. Most significantly, she brings the ability to establish strong and meaningful rapport in our community to be able to best address its multidimensional needs.


Register for the Webinar
Interested in hearing from the panelists about their experiences or want to learn strategies your organization can use to create a more inclusive hiring process and workplace? You can sign up for the webinar here to save your spot. See you there!