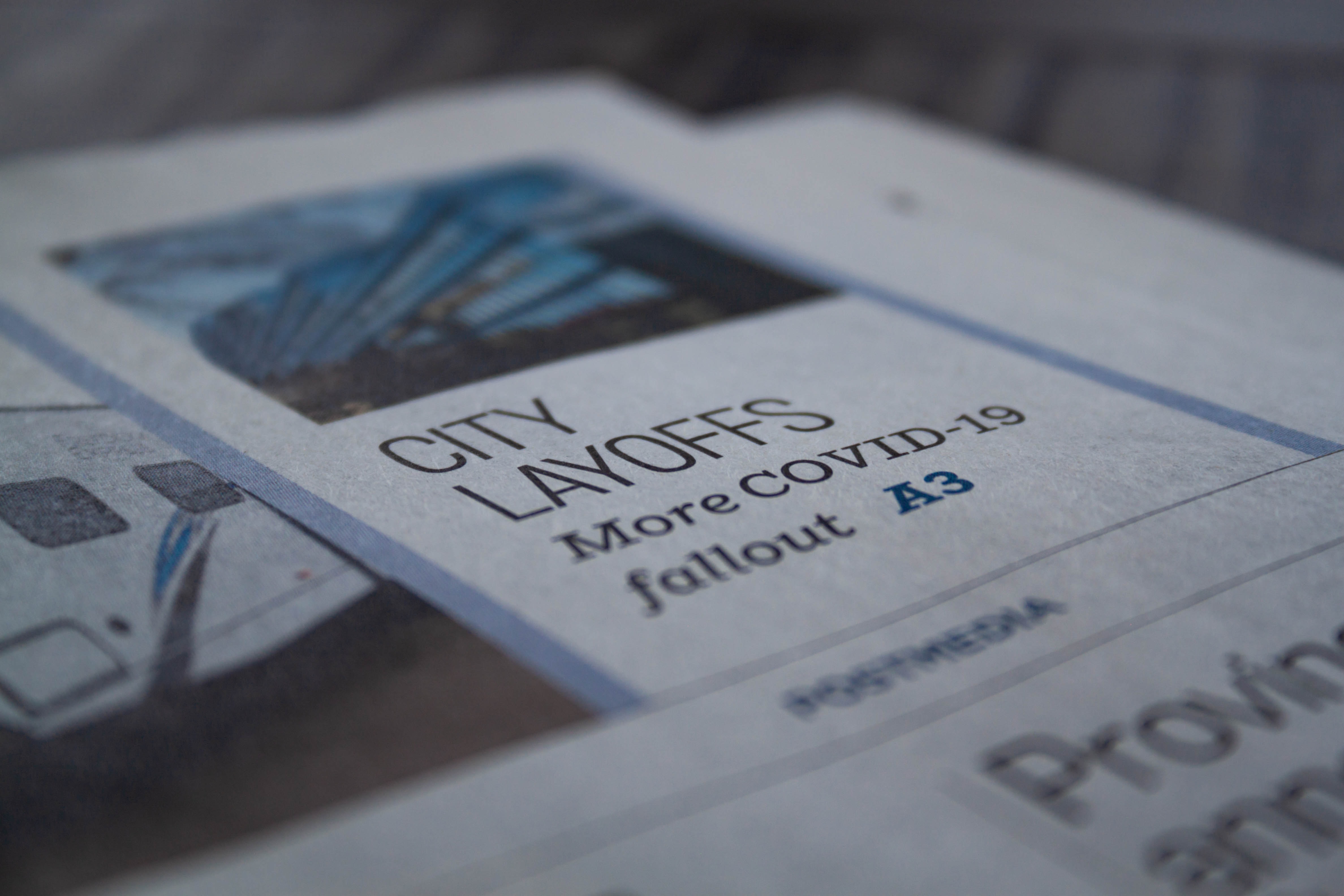 In today's modern workplace, organizations commit a ton of resources into developing and executing an effective employee onboarding program. Studies show that these efforts foster lasting impressions with employees and job seekers about your employer brand and directly correlate to the organization's ability to recruit and retain top talent. However, programs and dedicated resources are not always as thorough for when it comes to letting an employee go, particularly in times of economic uncertainty.
The current public health crisis has created unprecedented disruption to businesses, forcing companies across many industries to make drastic changes to their internal headcounts. If your company is considering layoffs, be sure to include these four items in your process to ensure that your employer brand is represented positively, disruption to your businesses is minimized, and that the employee leaves with a sense of dignity and respect, despite the difficult and unfortunate circumstances.
1. Be direct, but compassionate.
A layoff meeting should be conducted face-to-face in a private room, away from other staff members. If today's social distancing policies don't allow for this, use video conferencing. The layoff should include more than person to ensure compliance; depending on your organization, this could be a member of your HR and/or legal team, an outplacement consultant, or a manager.
Experts recommend speaking softly, avoiding small talk, and beginning the conversation with a direct, tone-setting statement to advise the employee of the current business circumstances and the path that the organization has chosen. For example: "I have some unfortunate news for you today. As you are aware, the current economic climate has created a lot of uncertainty for us at XYZ Company. We explored a number of options and have decided to downsize, with a select number of positions at XYZ Company no longer being available. I am so sorry to be the one to deliver this news to you, but unfortunately your position is one of those affected and the purpose of this meeting is to inform you that your employment at XYZ Company will end on [date]."
Reiterate to the employee that, while this may feel personal, this was solely a business decision and not a direct result of anything they did. Depending on your organization's policies and circumstances, you may also want to:
Advise the employee of their rehire status, if/when the hiring freeze is lifted. This will be unique for every employee and should be exercised with caution, as to not make false promises and/or set incorrect expectations.
Provide the employee with the opportunity to either leave the office quietly, or to say goodbye to a few close friends and colleagues. If additional layoffs are still in-progress, this may not be possible same-day.
Finally, thank the employee for the hard work and dedication demonstrated throughout their tenure, and direct the employee to the person or department that will handle the next phase.
2. Provide employees with all critical information in a prepared offboarding packet.
The individual conducting the next steps of the layoff should have a prepared offboarding packet ready for the employee. The packet could include: details of the severance package being offered to the employee, benefits information, processes for COBRA coverage, 401(k) and pension information, outplacement services being provided by the company, and any legal documents that will require signature such as a release of claim/liability, non-disclosure agreement, etc. Organizations may want to consider using an offboarding checklist. In addition to the above, the offboarding checklist could include items such as collecting company assets (e.g., laptop, key card, parking permit, credit card, etc.), list of duties, logins, and contact information for future questions/concerns, references/verification of employment.
In a case study from Harvard Business Review, the business owner of a small defense contractor had lost their one and only contract and was forced to lay off over 20 employees. Before communicating to employees about the layoffs, the business owner put on her "HR hat" and created a custom offboarding packet for each employee. The packet included information on each employee's severance package, accrued PTO, and next steps on how to apply for unemployment and COBRA coverage. The business owner also provided each employee with a personalized letter of reference, stating that "I wanted to provide them with empowering information to help them through the process [and] make the transition as smooth as possible."
3. Offer support to assist the employee in their job search.
Offering to serve as a reference for the employee is a way to both professionally and compassionately assist the employee find other employment. If you would be able to serve as a reference for the employee, let him/her know that and provide your contact information. This could be provided before, during, or after the layoff itself. If your company has strict policies on references and/or verification of employment, provide the appropriate course of action for how this should be handled.
In addition to serving as a reference, make your professional network available to the employee. Encourage the employee to browse your LinkedIn network, and when appropriate, facilitate an introduction to that individual and advocate for them.
4. Be transparent with remaining employees.
Finally, after completing the layoffs or furloughs, it's time to let your remaining employees know what transpired, as well as next steps for the company. The goal of this meeting is to, as best as possible, keep morale among remaining staff and squash ongoing fears about further layoffs, terminations, or the company's overall solvency. The Society for Human Resource Professionals (SHRM) recommends to "communicate openly and honestly with [remaining employees that will] assume the remaining job responsibilities."
The meeting or notification should be led by a high-ranking official, HR leader, or member of the legal team. Much like the layoffs themselves, begin the meeting by telling remaining staff about the business situation that led to the downsizing and details of the layoff(s) themselves. Assure remaining staff that the layoffs were conducted professionally and compassionately and that the former employees were treated with dignity and respect. If appropriate, mention that the company is supporting the former employees and/or assisting them with taking the next step in their career. Reiterate to the team that, while the situation is still fluid and that nothing can be guaranteed, there are no additional layoffs planned at this time.
If the former employee's duties have already been delegated, address how these responsibilities will be handled moving forward. Finally, thank the remaining employees for their continued dedication during uncertain times, and foster an "open door" policy for additional questions or concerns.
The COVID-19 pandemic has created unprecedented challenges for business leaders. For more information on strategies to maintain productivity during this public health crisis, check out our ongoing information series regarding navigating social distancing and COVID-19.
To learn more about working with Sparks Group, arrange a free consultation with one of our recruitment experts today.
Sources:
https://blog.shrm.org/blog/the-value-of-compassionate-offboarding
https://hbr.org/2015/06/how-to-tell-someone-theyre-being-laid-off
https://www.shrm.org/hr-today/news/hr-magazine/pages/0202tools.aspx
https://www.thebalancecareers.com/tips-for-compassionate-layoffs-1918586
https://smallbusiness.chron.com/should-included-layoff-package-45178.html
https://blog.careerminds.com/how-to-layoff-employees