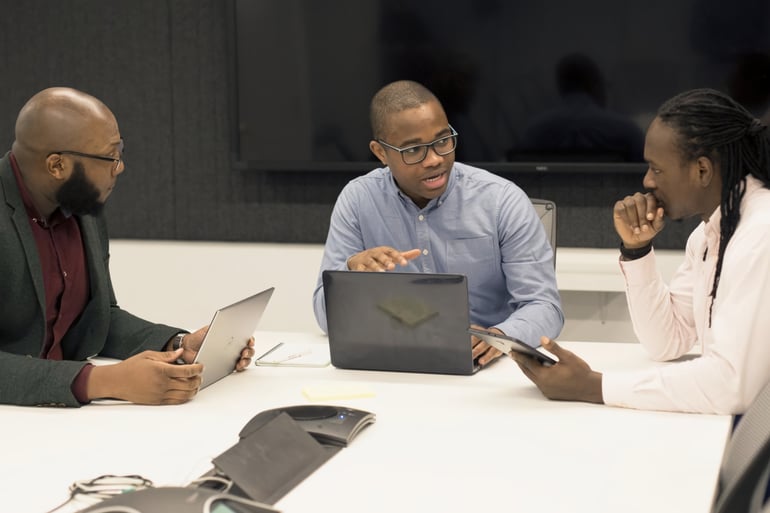 It's a relief to believe you have finally settled on the correct candidate. After carefully reviewing dozens of resumes and interviewing a number of prospects, you have chosen the right candidate to join your information technology staff.
IT is a large part of an effectively run organization. Not only do you need a candidate with the necessary skills to keep your systems updated and running smoothly — the person you choose must fit in with the rest of your team. Many IT jobs are largely collaborative, so choosing the wrong person can directly impact the entire group.
10 Questions to Ask Yourself Before Extending a Job Offer to Information Technology Staff
Will the candidate interact well with both team members and customers?
Are they adept in the systems and languages your organization uses?
How does the job fit into their future career goals?
Is this candidate the best fit or are you just eager to fill the position?
Does the rest of the team think the person is a good choice?
Are the candidate's IT skills proven and verified?
When conducting reference checks, did their former managers speak highly of them?
Does the candidate fit into your company culture?
Do you want to work closely with this person?
What value will the candidate add to the team?
Now that you've taken the time to review the questions above, you're closer to making a well-informed hiring decision. If your responses confirmed your inclination, you can feel confident in extending an offer, but if not, don't hesitate to go back to the drawing board. It's better to spend a little more time finding the right person for the job than settling for someone who is not quite right.
Searching for the right person to fill an IT position at your company? Contact Sparks Group. We are consistently rated as a top IT staffing company in the US, and one of the top places to work in DC, MD and VA. Our comprehensive and flexible staffing solutions have resulted in a consistent track record of client satisfaction. Contact us today to learn more!