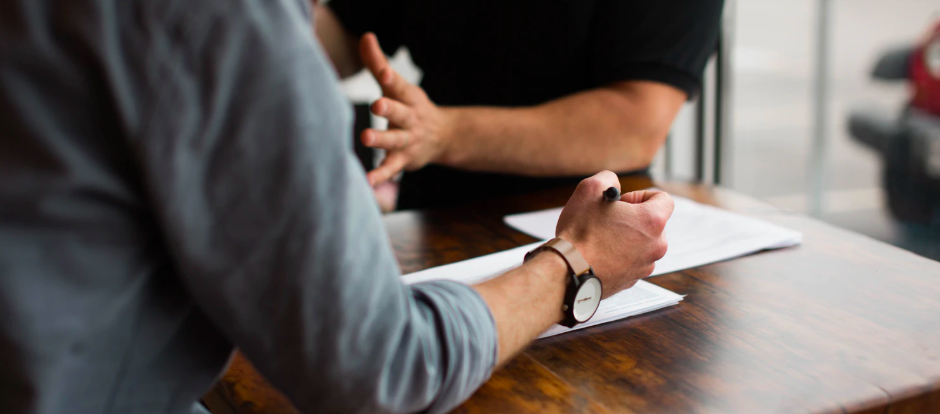 Regardless of your career stage, industry, or function, a job search can be tricky and stressful. There are many sources for an applicant to learn about an open position: online and real-life networking, job boards, employee referrals, social media, and professional associations to name a few.
A job search can be difficult to manage, and can lead to job seekers feeling stressed, overwhelmed, and anxious. Using a recruiter is one way for job seekers to take control of the process, to get feedback on resumes and interviews, direction in the best job search activities, and more. But how can you tell if partnering with a recruiter at a staffing agency is the right choice for you?
You should consider using a recruiter if:
1. You work in a field with a talent shortage.
If you are in a high-demand field, working with a recruiter can be particularly advantageous. You will likely be fielding multiple offers and it can be difficult to determine which company will be the best long-term prospect for you.
A recruiter has deep knowledge of the client companies that they work with, and a better understanding of company culture than most interviewees. A good recruiter will take the time to understand your needs and priorities and work to match you with the right employer. A staffing agency will also have knowledge of the salary range on the table and can help you salary negotiation and field different offers to make the best possible deal.
Related: Best Practices for Working With a Recruiter - 8 Mistakes to Avoid
2. You have specific qualifications or hard-to-find skills.
Often, a company will turn to a recruiter if they need candidates with specialized qualifications or skills. If you have these types of in-demand backgrounds and proficiencies, connecting with a recruiter can give you early access to open positions.
For example, some jobs with the government, or government contractors, require employees to have an active security clearance. Using a recruiter that fills government positions can give you early access to a range of jobs that suit your needs.
3. You are at the executive level.
Executive-level positions are rarely filled through the regular resume submission and application process. Using a recruiter gives executive-level candidates access to positions that may never be posted to the general public.
Candidates are provided with a highly-personal and confidential search experience, especially when compared to general resume submission. A recruiter will present opportunities that fit the candidate's background, help prepare them for interview(s), provide valuable insights into the company, and provide updates/feedback at every stage of the journey.
4.
You are interested in contract or temporary employment.
A recruiter is an excellent way to connect with alternatives to full-time employment, such as part-time, temporary, or contract work. It can be difficult for companies to locate employees for this type of work, and many send it straight to a staffing agency without posting it themselves. If any type of employment other than regular full-time suits you, a recruiter is a good way to contact interested employers.
5. You could use feedback, advice, or support.
Employment agencies excel at a specific task: placing candidates in available positions. The best recruiters take the time to build an understanding of the company's culture, and the candidate's skills and preferences to match the applicant to a job for the mutual benefit of both parties.
With that in mind, a recruiter is a great resource for feedback, advice, and support in your job search, providing valuable information on your resume, interview preparation, and even employer feedback.
Related Blog: How to Prepare for an Interview With a Recruiter
Finding a new job can present a challenge to any applicant, from entry-level to the C-suite. If you are currently conducting a job search or interested in exploring job opportunities, you may consider partnering with a recruiting firm.
Sparks Group is a nationally awarded, certified diverse, full-service staffing and recruiting firm that offers temporary, direct, and contract-to-hire opportunities for job seekers. Our staffing experts help candidates access open positions, salary negotiations, and provide advice on improving your resume, skill set and interviewing skills to get your dream job.
To learn more about contract-to-hire opportunities, view our job board or speak with a recruiter for more information.