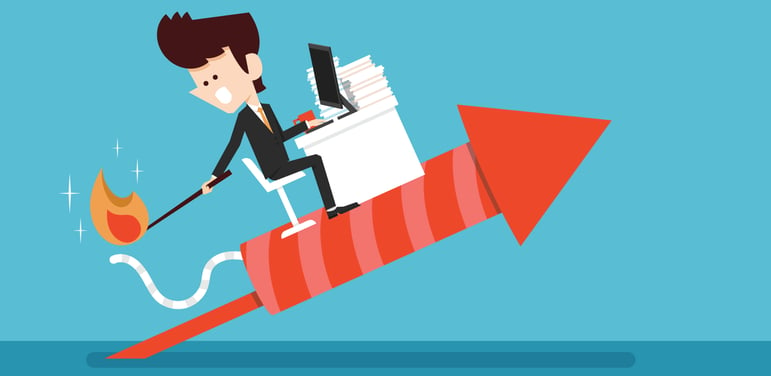 Searching for an exciting new tech job? Partner with an IT staffing firm to ensure you find exactly what you're looking for. The assistance of a technical recruiter can make the difference between finding your dream job and settling for a position that's just okay.
Related content: Temp Agencies in MD: What Job Seekers Should Look for in Maryland and Beyond
Enjoy the following advantages by teaming up with a recruiting firm:
Resume Review.

Your resume is the first impression you make on an employer and yours may inadvertently be making a bad one. A good recruiter takes the time to review your resume and offer helpful suggestions for improvement.
Interview Practice.

Job interviews are stressful for even the most experienced candidates. Enjoy the chance to ease your nerves and learn how to answer even the most challenging questions when you have the opportunity to prepare with a recruiter.
Grow from Constructive Criticism.

Your recruiter wants you to succeed, so they'll be honest with you about what you're doing well and where you need to improve. This priceless advice can help to increase your marketability.
Connections with the Area's Leading Employers.

Tech recruiters put a lot of time and energy into creating and maintaining relationships with contacts at the best companies in town. These relationships can help you land your dream job.
Help from a Specialized Professional.

There's nothing more frustrating than trying to work with a recruiter who just doesn't get your field. You can't expect to find your dream job when the person trying to help you doesn't understand it. However, you can rest assured you'll be working with someone who speaks your language when partnering with a top recruiting firm like Sparks Group. Our teams are comprised of experts with real world experience in the fields they place talent in (information technology, graphic design, etc.).
Gain Restricted Access to Jobs.

Recruiters are often the first — and sometimes the only — people to know when a great new opportunity arises. Many organizations prefer to work with them exclusively, instead of posting jobs publicly.
Test Drive a Company.

There's nothing worse than starting a new job and quickly realizing it's not for you. When you work as a temporary employee, you get the chance to learn more about your likes and dislikes, allowing you to more carefully tailor your job search.
Rapidly Increase Your Skill Set.

Take on a few temporary assignments to learn new skills in a wide variety of industries, in a short period of time.
Stay Relevant.

The most in-demand skillsets change at the speed of light. If you're away from the field for even a short period of time, you risk becoming obsolete. Avoid this by working as a temporary employee until the right opportunity comes along.
Expand Your Network:

Completing a range of temporary positions allows you to meet a lot of new people. This is a great opportunity to fill your existing network with many new contacts who could prove very valuable in the future.
Ready to take your career to the next level? Contact Sparks Group. Our team of recruiters and account managers works with each of our employees to find a position that is both rewarding and successful.