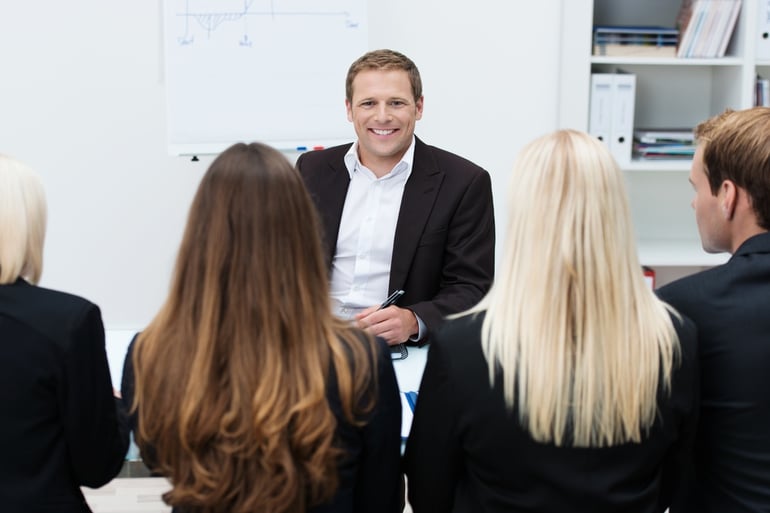 One of the best ways to find a great new position is to give staffing services a try. Staffing companies employ recruiters who are specifically trained to match professionals with both permanent and temporary positions that are right for them.
The first step in working with a recruiter is the initial interview. While you may think that an interview with someone from a staffing company isn't as important as going on an actual job interview, this couldn't be further from the truth. Impressing a recruiter means that they'll be able to select the best jobs for you. You should treat this consultation as the first phase in the interview process, an exciting step to move your career forward. Here are a few tips to help you make a strong impression.
3 Tips for Your Next Interview With a Recruiter
1. Dress for Success
If you show up to the interview looking casual (or, even worse, looking sloppy), your recruiter will assume that you aren't looking for a position that requires business attire. They also might have trouble taking you seriously if you look like you're wearing everyday streetwear.
Dress as though you're going to a formal face-to-face job interview. The job of a recruiter is to assess your qualifications from the moment that you walk in the door. So make sure your outfit starts you off on the right foot.
2. Have Your Resume Ready
It's extremely important to spend time working on your resume before you interview with a recruiter. They may help you fine-tune some of the details afterwards, but it's your job to be able to openly and honestly discuss your work history with them. Be honest and forthright about your skills. Explain why you left positions and what your future goals are. The more information you provide, the better a recruiter can help match you with a position.
Learn More: Top Resume Skills To Make You An Ideal Candidate
3. Be Confident
Recruiters are looking for candidates that give articulate, thoughtful answers and have great interviewing skills. And this initial interview gives them a window into how you'll perform when they send you off to an actual interview. Show them the best possible version of yourself in this interview and your recruiter will feel confident passing you over to prospective employers.
For more help on how to prepare for an interview with a recruiter, contact Sparks Group. We know all about the process and would be happy to discuss with you further!