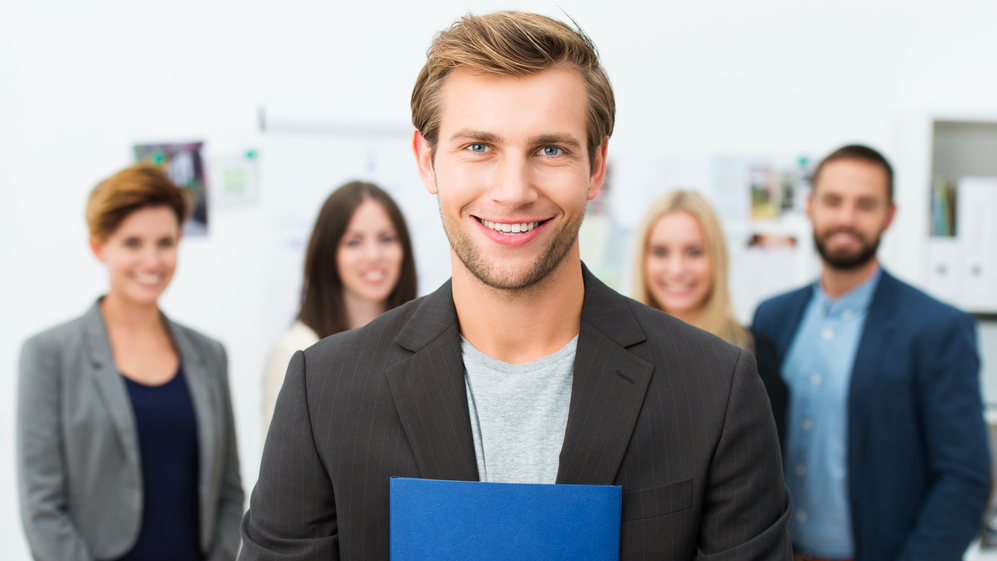 Are you interested in taking a short-term job position as you explore your career options? Would you like to investigate a potential employer to determine if they're a long-term fit for your goals before making a commitment? If your answers are yes to these questions, you may be a great fit for a contract to hire employment position.
Contract to hire jobs enable candidates to experience the culture and day-to-day tasks at a particular company for a specific period of time, with the potential of converting to a regular employee after a predetermined time period.
Benefits of Contract to Hire Jobs
Contract to hire jobs offer contractors the ability to test workplaces over the trial period before committing to a permanent position. Contract to hire benefits include:
1. Better Understand The Work Environment
It can be difficult, from just a few interviews, to understand what the day-to-day working environment would be like inside an organization. Employer review websites such as Glassdoor and Indeed provide some ideas, but may not always be recent or an accurate representation of the actual work environment.
A contract to hire position allows a candidate to get a feel for the responsibilities they would handle each day, the people they would be working with, and company culture to determine if an organization is the right fit before making a long-term decision.
Learn More: Why A Contract To Hire Position Might Be Ideal For You
2. Increased Experience
A contract to hire job provides the opportunity to quickly incorporate additional skills or experiences useful in a future job search. Contract workers work and learn from different industries, business models, team structures, and people.
By extracting an abundance of knowledge across different work environments, contract workers increase their work experiences, helping them to expand their skillsets and land future jobs.
3. Deeper Knowledge Of Employer
Perhaps the greatest benefit of a contract to hire position is it gives the employee a chance to know the employer and ascertain whether the organization offers a good long-term choice. Building internal relationships and a positive reputation before applying for a full-time opportunity often gives contract workers an advantage over traditional job applicants.
Learn More: Navigate the Contract to Hire Process: 3 Ways to Land a Permanent Job
Where To Find Contract to Hire Jobs
1. Job Boards
Job boards are often the first place a company will advertise an open job of any type such as direct hire, temporary, or contract. Popular job boards, such as Indeed, Monster, and ZipRecruiter, offer a range of opportunities.
Industry-specific job boards are also available for specialized job seekers. Although these boards may post fewer jobs, many are well-targeted for the position you may be seeking.
2. Networking
One study estimated that 85% of all jobs are filled via networking including traditional, event-based networking, social networking, and employee referral programs. If you are looking for a contract to hire job, leverage all of the networking resources at your disposal.
Speak with professionals you know and meet new people online and at events. Most importantly, be upfront about your career objectives and goals. You never know when an opportunity will present itself.
Learn More: 3 Contract To Hire Salary Negotiation Tips
3. Temporary Staffing Agencies
A temporary staffing agency is a great resource to find and pursue contract to hire opportunities. Employers often turn to temporary staffing agencies when they need a person immediately, have a difficult-to-fill position, or wish to circumvent a long interview and hiring process. These contract to hire jobs are ideal for candidates looking for quick placement into contract positions.
Moreover, temporary staffing agencies have wider access to contract to hire jobs never posted or advertised online, providing candidates additional opportunities they would not otherwise find.
Sparks Group is a full-service staffing and recruiting firm that offers temporary, direct, and contract to hire opportunities for job seekers. We provide contract opportunities across numerous divisions, including accounting and finance, creative and marketing, information technology, and more.
To learn more about contract-to-hire opportunities in your area, view our Job Board or contact a recruiter for more information.
Sources:
https://www.linkedin.com/pulse/new-survey-reveals-85-all-jobs-filled-via-networking-lou-adler/