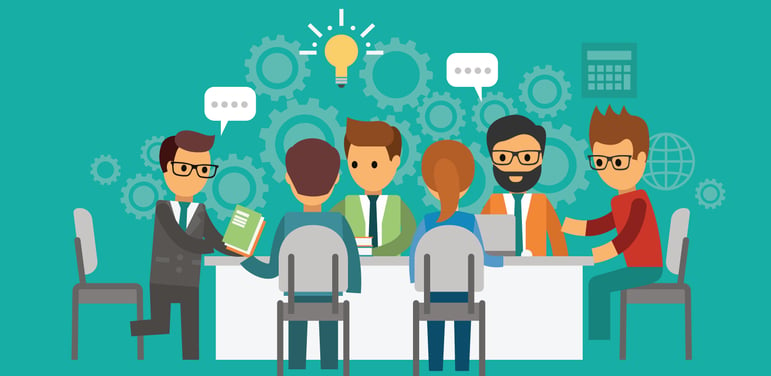 Many candidates make the mistake of thinking job duties and salary are the most important elements to take into consideration when looking for new opportunities, but the significance of company culture should never be underestimated.
Culture includes a variety of factors — including the organization's mission, values, goals and work environment — that define what the company is, where it's headed and the experience you'll have as an employee. According to Forbes, 89 percent of hiring failures are caused by the candidate's inability to adjust to the company culture, so take it seriously.
After spending months searching for a new job, the last thing you want is to have to put yourself back on the market almost immediately because the company wasn't what you expected. Never accept an offer until you're sure the organization is a good fit.
3 Key Aspects of Company Culture to Gauge When Evaluating a Job Offer
Before accepting a job offer, learn as much as you can about the company culture to make sure it's a place where you will thrive. You can do this during the interview process by asking pointed questions and paying attention to telling clues, reading reviews on sites like Glassdoor and following the company on social media. Some of the most important factors to look for include the following.
Expected Work Hours. Employees at some companies clear out at promptly at 5 p.m., while others typically work well into the evening and even at home. Warning signs that the job might be all-encompassing include dinner being served at the office on a nightly basis and late night emails from the hiring manager.
Employee Relationships. Some work environments are social, where employees are friends and hang out during their free time, while others keep things strictly professional. During the interview, ask the hiring manager what the team is like to get a glimpse at the level of socializing you'll be expected to do if hired, to see if it's a place you'll feel comfortable.
Office Setup. During your interview, try to catch a glimpse of the office layout, because it can be incredibly telling. Highly collaborative teams tend to have an open floor plan, while those working on a more solitary basis tend to be filled with closed-door offices. If your preferred work style doesn't match the office structure, the job probably isn't a good fit.
Ready to take your career to new heights? Contact Sparks Group. We offer a variety of diverse and challenging assignments at locations throughout Maryland, DC, Virginia, North Carolina, and beyond.