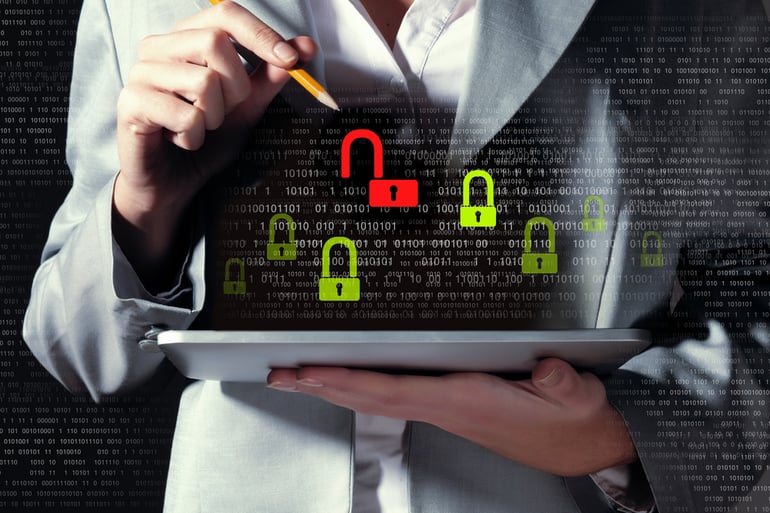 Security clearances are granted by the government to individuals that have a job prospect that involves access to sensitive information, and who pass a rigorous screening process. Most jobs that require a security clearance are with the federal government or military, but many positions with companies that hold government contracts require security clearance as well. These jobs range from administrative to Accounting & Finance, engineering to Information Technology, project management, and more. If you are considering a career in a field where open positions require security clearance, you may be wondering what this means - and whether it makes sense to pursue.

What is a Security Clearance?
A security clearance is a certification from the federal government that states an individual can be trusted with access to highly sensitive information. There are various types of clearances that reflect the different levels of sensitive information that an individual might be exposed to; the sensitivity of this information is classified by how extensive the damage the release of that information would be to our national security.

Currently, approximately 4 million individuals1 have been granted security clearances at either the Confidential, Secret, or Top Secret levels. This includes government employees, military personnel, and personnel associated with government contractors: employees, independent contractors, and consultants.
Related Reading: Tips For Capitalizing On The Contract To Hire Job Market
Universal Requirements.
In order to apply for a security clearance, a candidate must be sponsored by a government agency, and generally have a conditional job offer in hand. Candidates who either have an active clearance, or have held one in the past, may find it easier to access open positions requiring clearance than candidates who are willing to undergo the oftentimes lengthy evaluation process.

Depending on the type of job, a security clearance may add value to you, as a candidate – opening up a different pool of available jobs, providing a competitive advantage, and potentially improving your short and long-term salary prospects.

Jobs with a government contractor will often require a candidate to have an active security clearance. In these instances, candidates without a security clearance may not even be considered for open positions. Having an active security clearance may open up an expanded pool of open job opportunities.

Competition for cleared positions may be less severe as well. Due to the strict requirements, the talent pool of qualified candidates will be significantly smaller and an applicant has a better chance of reaching a hiring manager for a clearance-required position.

Finally, a security clearance may significantly impact an individual's potential earnings. It is difficult to make a direct comparison between the salaries of jobs that require security clearances and those that do not – after all, there is no civilian equivalent of many of these positions. A generalized comparison exists, though: the average of all salaries across the US is approximately $50,000; while the average of all salaries for positions requiring a security clearance is approximately $77,0002.
Related Reading: 3 Contract to Hire Salary Negotiation Tips
Types of Security Clearances
Different types of security clearances are separated based on the type of information that an individual in a certain position may be exposed to.
Various government agencies issue security clearances including the Department of Defense (DoD), the Department of Homeland Security (DHS), the Department of Energy (DoE), the Department of Justice (DoJ), and the Central Intelligence Agency (CIA). More than 80% of all security clearances are issued by the DoD. The three levels of DoD security clearance are confidential, secret, and top secret
3
.
Confidential
:
A confidential security clearance provides an individual access to information that may damage national security if disclosed. A confidential security clearance must be reinvestigated every fifteen years.
Secret:
A secret security clearance provides access to information that may cause serious damage to national security if disclosed. A secret clearance must be reinvestigated every ten years.
Top Secret:
A top secret security clearance provides an individual access to information that may cause exceptionally grave damage to national security if it is disclosed. Top secret clearances must be reinvestigated every five years.
There are actually two categories of classified information that require additional clearances, with standards for application that go beyond even the requirements for top secret clearance. These are:
Sensitive compartmented information (SCI).
SCI classified information comes from intelligence sources, methods and processes, and must be stored at an SCI facility.
Special access programs (SAP).
SAP information is related to a specific, highly-sensitive project or program.
Depending on the job, and the type of information that can be accessed, a person may need to obtain a confidential, secret, or top secret clearance; and may need to apply for SCI or SAP as well.
How Do You Get a Security Clearance?
To apply for a security clearance, you must be sponsored by a government agency for a specific position that requires access to classified information. Members of the general public cannot apply for a clearance without this sponsorship. Additionally, you must be a U.S. citizen to obtain a security clearance.

Generally, an applicant for a security clearance will apply for a job and if selected, will receive a conditional job offer – one that will be rescinded if the security clearance is not granted.
The intention of the evaluation is to determine if an applicant is:
Loyal to the U.S. government
Free from foreign influence
Honest, trustworthy, and morally upstanding
Mentally and psychologically sound
Without involvement in criminal activity
Getting a security clearance is a three-step process: application, investigation, and adjudication.
1. Application
The first step is to complete an application form, which can only be accessed by individuals that have been invited to apply by a government agency.
2. Investigation
Once an application is accepted, an investigation is initiated. This investigation may be conducted by the Department of Defense (DoD), the Office of Personnel Management (OPM), or another agency, depending on the position.

Agents may investigate the applicant's contacts – from employers and former employers, to friends and neighbors, or any other people that may have associated with the applicant – including family, work, or social connections. Depending on the information that is gathered, the investigators may request an interview, or several interviews, with the candidate, to clarify any issues that may affect granting a clearance.
3. Adjudication
When investigations are concluded, the results are reviewed and information is evaluated based on criteria set forth by the agency. While criteria may vary in specifics, in general the applicant is evaluated on perceived levels of loyalty, trustworthiness, reliability, suitability, and fitness.



Related Reading: 5 Skills You Should Master to Get Noticed by IT Recruiting Firms
How Much Does a Security Clearance Cost?
Surprisingly, considering the level of effort and intensity that goes into the clearance application process, it is not cost-prohibitive. Depending on the level, a clearance will cost between $200 - $55004: and that cost is borne by the government agency that sponsors the applicant.

Sparks Group has significant expertise in placing qualified candidates in positions that require candidates to obtain security clearances. If you are interested in pursuing a career that requires a clearance – or if you have a clearance and are interested in hearing about opportunities that may advance your career, contact Sparks today.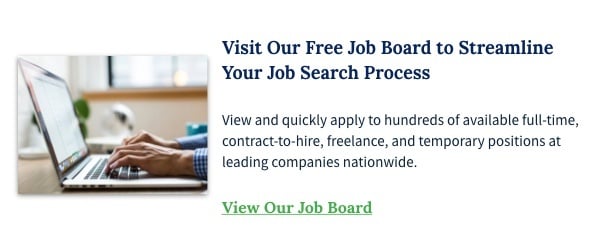 Sources:
[1] https://www.dni.gov/files/NCSC/documents/features/20180827-security-clearance-determinations.pdf
[2] https://news.clearancejobs.com/2018/12/13/the-elusive-but-definite-monetary-value-of-a-security-clearance/
[3] https://www.sba.gov/offices/district/fl/jacksonville/resources/obtaining-security-clearance-your-8a-company-andor-employees
[4] https://news.clearancejobs.com/2018/08/27/how-much-does-a-security-clearance-cost/