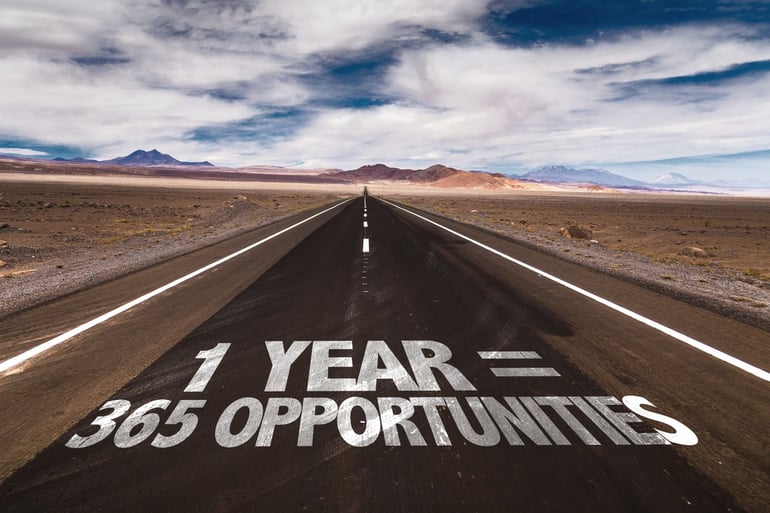 The U.S. economy has grown leaps and bounds in transforming to a digital marketplace this past year. As demographics have shifted, baby boomers are rapidly retiring and being replaced with Millennials and Generation Z. These individuals are the first digital born natives, having adopted it earlier than any other generation. These two changes are revolutionizing the global economy and have woven information technology into all job functions. CareerBuilder's 2017 Midyear Hiring Report listed Information Technology (72%) as the leading industry in hiring, coming in 12% points higher than the national average for plans to add full-time, permanent employees. As artificial intelligence (AI) is casting the widest net across industries, job seekers will see roles adapting to automation initiatives, as software is now performing human tasks more efficiently. This movement has opened the door to endless data analytic initiatives. Professionals in industries such as Human Resources, Accounting, Finance, and the Creative field are now able to take data collected through automated programs and analyze the information to boost business performance, as well as increase revenue, improve operational efficiency, create highly optimized marketing campaigns and provide better customer service.
The digital revolution is also playing a huge role in how the customer uses and experiences products. Creative professionals who specialize in HTML, user interface design and user experience design are highly sought after to increase the buying experience on all platforms. Our economy is a digital galaxy, held together by humans who are constantly developing new technologies and evolving faster than the speed of light. Careerbuilder's report also sited that 27% of workers plan to change jobs. This statistic proves the opportunities for advancement and change are available when your talent is specialized.
What new job will you seek in 2018? Consider these hottest trending roles in Human Resources, Accounting and Finance, Information Technology and Creative to define the change you will make in tomorrow's marketplace.
Human Resources
Positions within human resources now require skill sets beyond the traditional competencies. The digital movement has taken HR professionals into comprehensive roles where they must think strategically to implement and manage projects directly associated with the organization's bottom line. Excellent soft skills are still valued and specific knowledge in Human Resource Information Systems (HRIS) is extremely beneficial. The three main types of HR software include:
Core HR – Management associated with payroll, benefits administration, and personnel tracking.
Strategic HR – Applications that combine applicant tracking and recruiting, performance review and learning management functionality.
Workforce Administration HR - These tools schedule and monitor the workforce for organizations where employees are completing shift work.
The digital transformation is also changing the recruiting, hiring and onboarding process of new employees located both in the office and out of the house. Artificial Intelligence is responsible for streamlining old practices and enabling HR to focus on strategic initiatives.
Accounting and Finance
Automation is leading the Accountants and Financial executives of tomorrow towards outsourcing standard procedures and enforcing new forms of regulations. These positions are in high demand and pay competitively. In fact, Accounting was ranked by U.S. News and World Report as its #6 'Best Business Jobs,' for its median salary at $67,190, low unemployment rate at 2.5%, and availability, with 142,000 new positions expected to be created by 2024 (an 11% growth rate, faster than the average according to the U.S. Bureau of Labor Statistics).
With entry level positions more at risk of an Artificial Intelligence takeover than high level roles, accountants should specialize and further educate themselves in risk management, tax compliance, Enterprise Resource Planning (e.g., SAP, Oracle), and Multistate payroll. With this said, accounting firms are searching for employees who are skilled in both accounting and information technology. Software and technical skills often seen in job descriptions include:
Accounting software such as MS Dynamics, QuickBooks, and Sage
Advanced Excel ability
Expertise in data analytics, advanced modeling techniques, and SQL
Familiarity with business intelligence software (e.g., SAP Business Intelligence, Oracle Hyperion, MicroStrategy BI, IBM Cognos, Tableau)
Microsoft Visual Basic proficiency
Information Technology
The hottest global IT trends include cybersecurity, predictive analytics, artificial intelligence, the cloud, augmented reality and blockchain. The shortage of qualified candidates with the surplus of jobs available is providing numerous opportunities for job seekers looking to excel. Employers are also paying higher salaries for top talent.
Related: Top Digital Technology Skills and Trends for 2018
Candidates with soft skills have the biggest competitive advantage in today's market as these individuals can communicate, problem-solve, and collaborate with team members more effectively. IT employees today are being positioned to communicate with multiple business units in order to successfully develop and implement programs and solve IT related problems both internally and externally to clients. Hottest job trends in IT include:
Security Analyst: Extensive knowledge of implementing security measures to protect an organization's computer networks and systems. The U.S. Labor of Bureau and Statistics projects employment opportunities for information security analysts to grow 28% through 2026!
Artificial Intelligence: These programmers help develop operating software that can be used for robots, artificial intelligence programs or other artificial intelligence applications that people use every day.
Data Scientist: Develop data-driven solutions by utilizing their analytical, statistical, and programming skills to collect, analyze, and interpret large data sets
Business Intelligence Analyst: Required experience in database technology, analytics and reporting tools. Candidates must have a bachelor's degree in computer science, information systems or engineering.
Positions associated with the Cloud, Augmented/Virtual Reality, Intelligent of Things (IoT), and Digital Twins are also poised for substantial growth.
Creative and Digital Marketing
Advertising and marketing executives are placing a significant - and increasing - focus on digital campaigns to grow their brand and enhance the customer experience across all digital platforms through data analytics. The two highest regarded positions in the creative market:
User Interface Design – Known as UI, this is one of the hottest trends in the global job market right now, according to BusinessInsider. By definition UI is designing the look and feel; the presentation and interactivity of products that people interact with. Individuals in this role are required to be proficient in the skills listed above, as well as HTML5, CSS3 and JavaScript. Experience in crafting state-of-the art websites and apps is also a must.
User Experience Design – Also known as UX Design, this multifaceted and complex role is responsible for how the user feels when they look at the site or product. UX designers must understand the cognitive perspectives of the intended users. Their goal is to increase customer satisfaction by concentrating on simplicity of use and overall pleasure in the interaction between the customer and the product. Specific skills in this job function include wireframing, task analysis, user research skills, information design and architecture skills, interface and product design skills.
Related: The Five Digital Design Skills for Success in 2018
Job seekers proficient in baseline graphic design programs such as Adobe Photoshop, Illustrator & InDesign, and HTML are rare and employers will compensate competitively. Having the ability to build AND design web pages streamlines projects and gives you the capabilities to fix problems on the spot. Vennage, an infographic design company used by Google, stated than 30% of companies now request their designers know the basics of HTML.
Looking to grow in your career and take your future into the digital age? Contact Sparks Group today to discuss new opportunities available today!