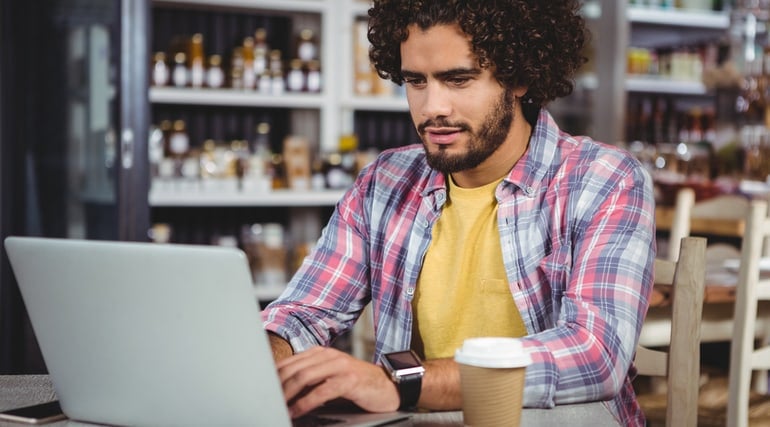 Traditionally the new year represents the perfect time to make changes, and for some, those resolutions may include finding the perfect new job and beginning the job application process.
There are many reasons why people might begin a job search: perhaps they are unhappy with their current job, pay or benefits; or maybe they are looking for a new challenge, or the chance to apply some newly-acquired skills.
To kick off a successful job application process in 2020, and get a rewarding new position, follow these helpful steps:
1. Establish Your Objective
Before you can get the job of your dreams, you must have a clear picture of what that job looks like. Job titles may vary from one position to another, so it is critical that as an applicant you have an understanding of the actual job duties that are associated with an open position. Study job descriptions for open positions in your field, and assess your experience, skills, and knowledge with the requirements for the positions that appeal most to you.
Once you are clear on the job that you want, take some time to consider what your ideal employer looks like. Would you be happier at a large organization or small, established or startup? What benefits are most important to you?


2. Prepare Your Job Application Toolkit
The job application toolkit includes an updated, best-in-class resume that is designed to promote your fit for the job, while being optimized for applicant tracking systems used by many firms to conduct the initial candidate review.
Job applicants must also review social media profiles for any content that may make them unappealing to potential employers. A 2018 CareerBuilder survey found that 70 percent of all employers use social networking sites to research candidates during the hiring process, and 57 percent found content that negatively affected the decision to extend a job offer.


3. Begin Your Job Search
A comprehensive job search can take many forms depending on the position, the company, and associated benefits that are required. Many open positions are available online, on jobseeker sites and free job boards. More can be found offline, through in-person contact, word-of-mouth, and referrals.
However, an excellent method of beginning a job search is to contact a staffing agency or recruiting firm, particularly one that specializes in placing employees in your profession. An agency can manage a job search for any level of urgency, whether you are seeking to change jobs immediately or at some time in the future. Agencies can connect applicants with jobs that are not listed in other locations, and have experience in evaluating both candidates and employers to help both find a mutually beneficial fit when filling a position.


Learn More: The Best Strategies to Find a Job in 2020
4. Job Interview
For many, the interview is the most intimidating part of the job application process. To combat interview stress, it is important to be prepared. Review interview questions that may arise and practice your answers to them. This includes questions regarding your skills, knowledge, and experience as well as behavioral interview questions, which help the employer to understand a candidate better.
If you find yourself under stress from an impending interview, remember that it works both ways: the interview is the employer's chance to get to know you, but it's also your opportunity to learn more about the organization. Is there anything you wish you had known about your current employer before you started? An interview with a new employer is your chance to clarify those details before you start.


Navigate The Job Application Process With Sparks Group
Beginning the job application process represents an exciting step along your chosen career path. Clearly defining the job you want, perfecting your tools, and making the right connections are the best ways to take full advantage of the job search to find and get this year's new job.
Leveraging the help of an experienced recruiting firm, like Sparks Group, can help candidates manage the job application process with an expert to guide them. Sparks Group is a national staffing and recruiting firm committed to placing highly-qualified talent in IT, finance, creative, and administrative positions at partner companies.
Check out our Job Board to find your next opportunity or contact a recruiter to get started on your job application process.
Sources:
1. https://www.prnewswire.com/news-releases/more-than-half-of-employers-have-found-content-on-social-media-that-caused-them-not-to-hire-a-candidate-according-to-recent-careerbuilder-survey-300694437.html