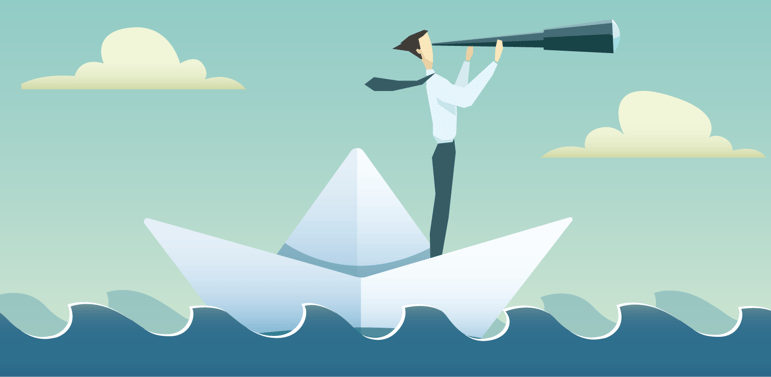 If you've been trying to find a new job for a while now, it's only natural to start losing momentum. The job search process can easily become a full-time job in itself, which leaves little time for anything else in your life.
Plus, receiving a slew of rejection letters is disheartening for even the most confident candidates. Sometimes you may feel like throwing in the towel, but don't let yourself give in to defeat, because you will find the new job you've been dreaming about.
Related: How to Break Free of Your Unemployment Rut (And Find a Job!)

4 Tips to Get Your Job Search Going in the Right Direction
Need a little help breathing new life into your seemingly never-ending job search? Use the following four tips to revive your approach:
Take A Break

Have you been applying for jobs 24/7? If so, you need to take some time off. Most companies don't post jobs on the weekends, so pull yourself away from your search on Saturdays and Sundays and focus on enjoying yourself. When Monday comes along, you'll feel refreshed and ready to give it your all again!

Find Someone To Confide In

Searching for jobs can be a mentally taxing process — especially when you're currently facing unemployment. If you've been putting in a great deal of effort, but are hearing crickets, it's only healthy to talk your frustration out with a friend or family member. Keeping it bottled up inside will only increase your levels of stress and anxiety.

Stop Pressuring Yourself

If you're like most people, you probably blame yourself for not getting hired yet. Many job seekers place unrealistic expectations on themselves, then become depressed when things don't progress as quickly as they hoped. Instead, focus on your positive attributes and the reasons any company would be lucky to have you on their team.

Refine Your Strategy

Take some time to assess your current job search strategy and look for ways to improve it. Consider finding a mentor and asking them to help you update your resume, practice for job interview questions and offer other helpful advice that can make you a more competitive candidate.
Not quite sure where to look for your next job? Partner with Sparks Group. We've been connecting job seekers like you with rewarding opportunities in DC, MD, VA, NC, and beyond!