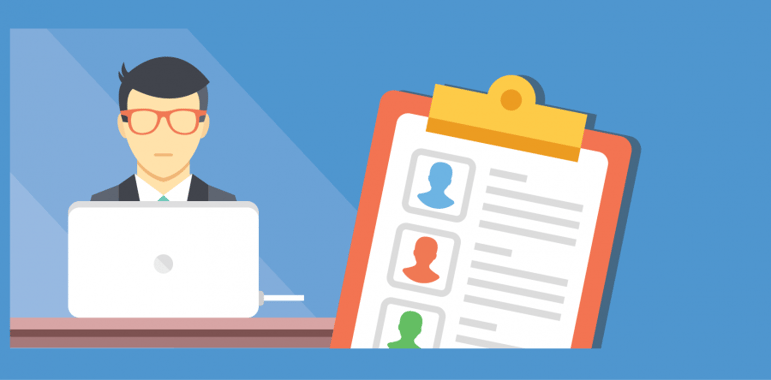 If you've been searching for jobs for a while now, but haven't had much luck, it's probably because you're doing it the hard way. The job search process can be incredibly time-consuming and overwhelming, but there's no need to manage it on your own. When you partner with a recruiting firm, you enjoy the benefits of having a team of staffing experts on your side — and as a job seeker, you don't pay a dime.
6 Reasons to Put Your Career in the Hands of the Professionals at a Recruiting Firm
Gain Access to Top Jobs. Many leading employers have very discrete hiring practices and work exclusively with staffing agencies. Open positions at these companies are never posted online, so partnering with a recruiter is the only way you'll ever hear about them.
Learn Inside Information on Employers. Accepting a new job is always a gamble, because it's hard to know what it will be like to work for the company until you're already hired — unless you partner with a recruiter. Staffing firms are very closely connected to their clients, so they have intimate knowledge about the work environment, company culture, job satisfaction levels and other key details that can help you make the best decision for your future.
Map Your Career Path. It's hard to move up the ladder when you're aimlessly floating from job to job. Your recruiter can help you determine what you really want from your career and get you on track to achieve your goals. When you know where you're headed, you can focus on getting the right skills and experience to build the career you've always wanted.
Help Preparing for Interviews. Recruiters are job interview experts. They can help calm your nerves by telling you the types of questions to expect and helping you prepare winning responses. It's a lot easier to stay calm in a job interview when you know you're well equipped to handle any questions you're asked.
Receive Valuable Feedback. If you go on an interview and don't get the job, you may not be informed that someone else has been chosen, but rarely — if ever — do you find out why you didn't receive an offer. When you work with a recruiter, you have the unique ability to get feedback from the hiring manager on why you weren't selected, which allows you to make the necessary adjustments to ensure you don't get passed up for the same reason again.
Get Assistance With the Offer and Negotiation Stages. Many candidates hate negotiating job offers — or don't even realize they can — so they sell themselves short and accept the company's first proposal. If this sounds familiar, you can rest easy when you partner with a staffing and recruiting firm because they handle this for you. Tell your recruiter what you want and they serve as the intermediary between you and the organization.
Related: Benefits of Working for a Temp Agency
Ready for a new career opportunity in Washington DC and beyond? Contact Sparks Group. We've been helping talented professionals like you find rewarding employment opportunities since 1970.