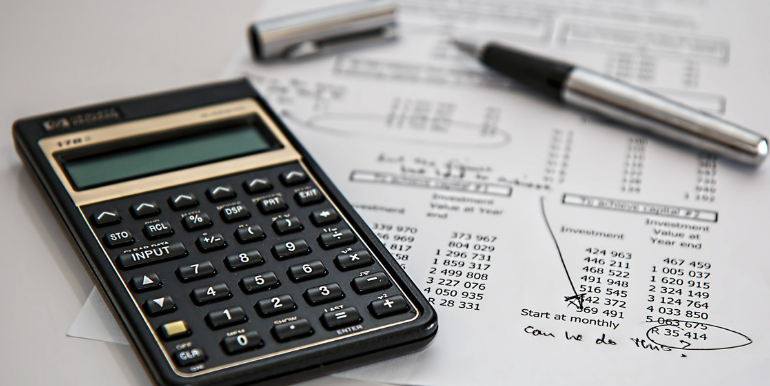 Accounting is quickly becoming one of the fastest growing industries, with some reports forecasting $156 billion in U.S. revenue in 2018 (up from $94 billion in 2014) and employing 1.46 million people by 2022.

With the outlook for careers in accounting looking so bright, getting your first job in accounting is an exciting proposition. But breaking into such a competitive field requires research and strategic execution. Here are a few tips to help you land your first accounting job that launches your career.


1. Pick An Accounting Field
Accounting skills, of course, require more than simply crunching numbers. The purpose and type of accounting you'd like to do is an important consideration to make. There are numerous directions one can take; CPAs are always in high demand; auditors are required in both the public and private sectors; taxes affect everyone and, as such, require a great deal of importance.

Not only does it narrow the field of places to research and apply, saving you valuable time, but it also allows you to focus on what type of accounting would grant you the most personal fulfillment over your career.

While you don't have to stick with a particular path for your entire career, determining one can help you find the best first job in accounting.


2. Research Accounting Positions
Part of finding a job in accounting is aligning with the available positions. After narrowing down your accounting field, putting in the time to research what positions are available is crucial to your success.

But your research doesn't need to be without direction. There are a number of different accounting firms that serve a variety of clients across sectors and disciplines. Working for an accounting firm could give you an exciting change of pace in your day-to-day. However, many companies staff in-house accounting. If consistency is something that is important to you, maintaining the ledgers for a single company or division could be more in line with your long-term plans.



3. Gain Experience
If obtaining your first job in accounting is taking longer than you had hoped, open your search to internships. Many accounting firms use their internship programs as a way to more thoroughly vet their potential employees and develop them to be successful within their company.

Additionally, pro bono work, work performed for an organization such as a charity for free or for a nominal fee, is a great way to build a portfolio of work that could help you build a winning resume or connect you to future opportunities.


4. Get Connected
Most importantly, get connected to other people who are in accounting. Find professional association gatherings or job fairs in the area of accounting in which you'd like to work and go prepared to have conversations about your skills with hiring managers, recruiters, and other accountants who could point you in the right direction.

Sending your information and resume to a staffing agency that specializes in accounting and finance is a great way to instantly connect with a network of employers and potential positions in one fell swoop.

Learn More: How to Find a Reputable Accounting and Finance Recruiter

Sparks Group is one of the nation's leading agencies for full-time and part-time placement in accounting and finance positions, such as auditors, credit and collections specialists, payroll specialists, tax accountants, general accountants, and more.

Our team of recruiters work with you and take the time to understand your skills, experience, and career goals to place you in an accounting position at a company that's right for you. Visit our job board for a list of available accounting positions at leading companies nationwide or contact Sparks Group to help find the right open position in accounting so that you can get started in this excited growing field today.
Sources:
https://www.statista.com/topics/2121/accounting-industry-in-the-us/
https://www.statista.com/statistics/317587/number-of-accountants-and-auditors-employed-us/
https://www.bestofstaffing.com/agencies/sparks-group/