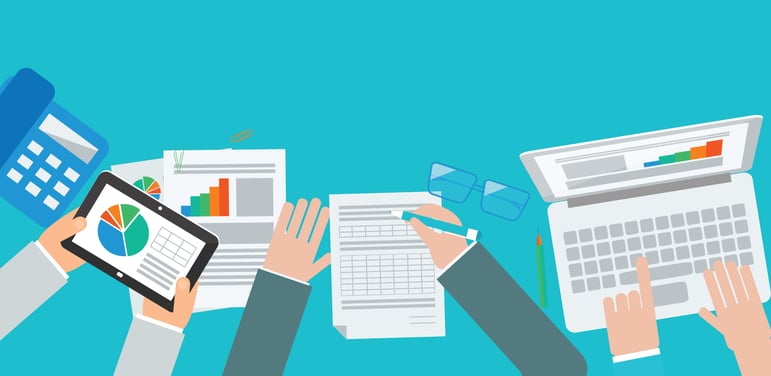 From government jobs to positions with major global corporations, the Washington, DC area is filled with rewarding opportunities for accountants. Of course, the city also has one of the most competitive job markets in the country, as an overwhelming 52.5 percent of residents have at least a bachelor's degree, according to Forbes.
Wondering how to find a job in accounting? You can best position yourself by emphasizing these six accounting skills in your job search, resume, and interview. If there are any you don't currently possess, start working to expand your horizons to avoid limiting your potential.
6 Accounting Skills in High Demand
Revenue Recognition
In May 2014, the Financial Accounting Standards Board (FASB) and the International Accounting Standards Board (IASB) released a joint revenue recognition standard designed to boost financial statement comparability across industries and companies, while simplifying the process. Since then, updates have been made to the standard, and the future will certainly bring more, so companies need employees with knowledge in this area.
Flexibility
Most accounting positions come with a set of primarily repetitive tasks, but employers don't want to hire a candidate unwilling to step outside their standard routine. An ability to remain flexible during busy periods is a must. Throughout the interview process, position yourself as a team player who doesn't mind pitching in to help colleagues when needed.
Communication
In the past, accounting professionals were able to keep their heads down and focus solely on the numbers, but things have changed. Companies now expect accountants to integrate with colleagues outside the finance department, to collaborate on projects and assist with long-term planning for the organization. Consequently, being an excellent communicator and having the ability to explain complex financial terms in an easy-to-understand manner is a must.
Related: 4 Top Accounting Skills and Trends You Need to Know Now
Regulatory and Compliance
Companies are facing increasing pressure to adhere to ever-changing regulatory and compliance standards, so knowledge of laws governing the industry you're focusing on can seriously boost your chances of getting a job. For example, if you're applying for an accounting position in the healthcare realm, an understanding of electronic health records (EHRs) will look great on your resume.
Tech Know-How
New technologies are constantly emerging to help companies gain an edge on competitors, so employers seek seriously tech-savvy accounting professionals. In addition to a proficiency with Microsoft Excel, you'll boost your credibility by having at least a basic working knowledge of enterprise resource planning systems (ERP) — such as those offered by SAP or Oracle — and a familiarity with business intelligence software — including SAP BusinessObjects.
Solid Ethics
Accountants are privy to an abundance of sensitive company data, so employers seek candidates that can be trusted. During the interview process, expect to be asked a variety of questions related to ethics, such as whether you've been asked to breach company policies in the past and how you handled the dilemma. Any company worth your time will only want to hire someone with steadfast personal and professional ethics, so make it clear you always take the honest route.
Sparks Group is here to help you find a rewarding new accounting or finance job in Maryland, Virginia, DC, and North Carolina. Contact us today to learn about our opportunities with some of the Mid-Atlantic Region's top employers.