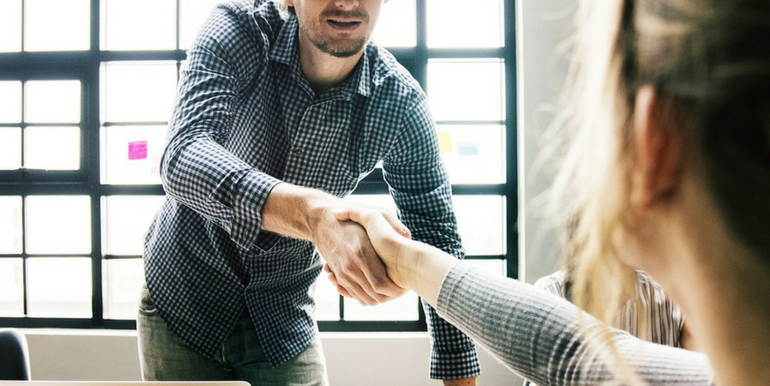 The interview process can be stressful, nerve-wracking, and in some cases frustrating, but it doesn't have to be. Going in with a positive outlook and the right preparation will make all the difference.
Whether you are a recent college graduate, a career-changer, or someone looking for advancement opportunities, everyone has a vision for what their ideal career looks like. So it is important to identify the industries and fields that you are interested in, and identify how your skills align with those roles.
Once you have a good sense of the types of jobs you're interested in, interviewing is the next big hurdle you must master to prove that you are not only qualified for the job, but a good fit for the company.

Below are some key recommendations to prepare for, and ace, the interview process:
Research Job Descriptions
Job descriptions can give great insights into what your next role will look like. With this in mind, it is important to evaluate your skill set and how it positions you for the next step in your career. Keep these questions in mind as you are completing your research in preparation for potential job interviews:
Evaluate the job:

Will my past experiences will set me up for success in this new role?
Your Value:

What skills set me apart from other candidates?
Passion:

Will I love going to work every day? Is this what I love to do?
Salary:

Will I see an increase in salary?
Connect with a Staffing and Recruiting firm
Applying for a job on a company website, LinkedIn, or hiring board is no guarantee you'll get a response, let alone an interview.
Connecting with a staffing and recruiting firm is a great way to get your foot in the door. Staffing and recruiting firms that are committed to relationship-building and long term partnerships, like Sparks Group, often see greater satisfaction from both clients and talent. Clients are satisfied that hiring needs are met, and job seekers are excited about the new opportunities that await.
Learn more: 10 Ways Working with a Recruiting Firm Can Help Your Career
Many staffing and recruiting firms have partnerships with companies in many industries to place employees. In addition, these firms often are given priority in the hiring process. Applicants who go through a staffing and recruiting firm are more likely to have hiring managers consider their candidacy for the position.
Preparing for the Interview
Great news! The staffing and recruiting firm you connected with was able to get you an interview with a company and role of interest to you.
Preparation is the first key to success in the interview process. This includes doing research about the company and role, arriving early to the interview, and asking relevant questions about culture, responsibilities, and expectations. While these are helpful tips to prepare for an interview with a recruiter, nothing can replace practice. Use a mirror or someone you know to help simulate the interview. Repeated practice will help you relax and think clearly to give well thought out answers during the actual interview.
A successful interview has a combination of candidness, authenticity, passion, vision, and intelligence.
After the Interview
After the interview, send the interviewer a follow-up email to thank them for their time and reiterate your interest in the position and the company. Recall anecdotes from the conversation to make the email more personal. To conclude the email, always ask what the next steps are. This shows the interviewer that you courteous, professional and engaged.

Learn more: How to Follow up After a Job Interview
Sparks Group is committed to helping you land your dream job. Our team of recruiters focuses on IT, accounting & finance, creative, and office administration positions. We want to be an integral part of your job search from start to finish. Visit our job board to see open positions at our partner companies.
Request a free consultation to learn how you can partner with Sparks Group to find the perfect position and company for you.