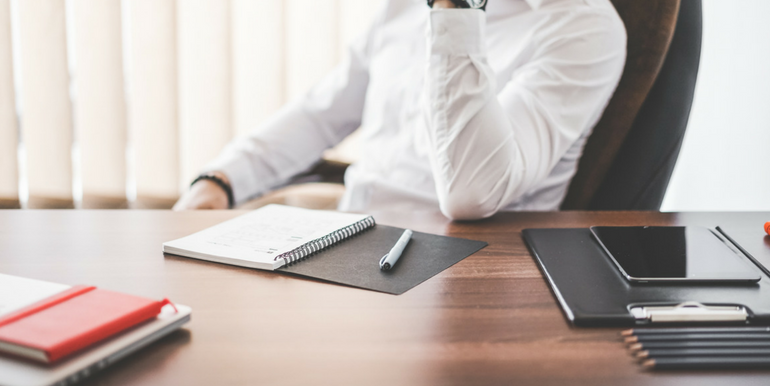 Communicating directly with recruiters provides job candidates numerous advantages.

Recruiters are a fantastic source of advice and can unlock new opportunities that a job seeker might not have otherwise. With their guidance and advice, savvy candidates can often gain an edge during the interview process.

Not only can a recruiter help you land your next job, but they may also help you in the long-term to find the job after that. Establishing a lasting relationship with a recruiting partner can make a significant impact on the advancement of your career.
Make sure you get the most out of your relationship with your recruiter by following these four best practices for communication:
1. Remember the Recruiter Works for You and the Company
The first step to building a great relationship with a reputable recruiter is to remember that the recruiter works for both you and the hiring company. Recruiters (and recruiting agencies in general) are in the business of creating "win-win-win" relationships. While most recruiting agencies are happy to assist and offer guidance to candidates when necessary, it's recommended that candidates take the initiative to regularly/proactively follow-up with the recruiter during the hiring process.
After all, the hiring company is paying the fee so the recruiter also has a duty to provide them with the highest level of service, as well. If you show yourself to believe the recruiter works for you, you'll display a lack of commercial savviness which doesn't always yield the best results.
2. Allow Them to do Their Job
It can be difficult for candidates to take a back seat during the application process. In many cases, those candidates who take actions to work around a recruiter's efforts might detract from the efforts they are already putting in.
Avoid efforts like reaching out to the hiring manager when their only point of contact so far has been the recruiter. Remember it is in your best interests to sit back and let the recruiter leverage their relationships and expertise, and ultimately do their job.
3. Make a Connection
Recruiters speak to a lot of different candidates for every position. That means you're going to have to work to get their attention. But doing so is a fine line to tread. You absolutely should reach out and connect with them on LinkedIn. This is the perfect way to break the ice at the start of your professional relationship.
At the same time, you should be friendly, courteous and timely in all of your communications. But don't bug them. While recruiters will appreciate and reward candidates who are quick with communication, they will soon lose patience with a candidate who hounds them every day.
Learn more: How to Prepare for an Interview With a Recruiter.

4. Be Honest with your Goals and Your Experience
Misleading or lying to a recruiter can only end badly. You may think that it is ambitious to apply for jobs that you aren't yet qualified for, but ultimately you're only wasting everyone's time. Embellishing your skills and experiences to a recruiter will reflect poorly on them and make them not willing to put you forward for a position in the future.
Sparks Group is a staffing and recruiting firm that specializes in placing in-demand talent with temporary, contract to hire, and permanent job roles. Our recruiters are dedicated to matching professionals with challenging and rewarding opportunities across diverse industries.
Each of our Recruiters and Account Executives leverages their deep understanding of their respective job markets to ensure we understand your skills, career objectives and growth needs.
Head over to our job board to get started and explore available positions or contact your local Sparks Group office to schedule a free consultation with one of our recruiters today.