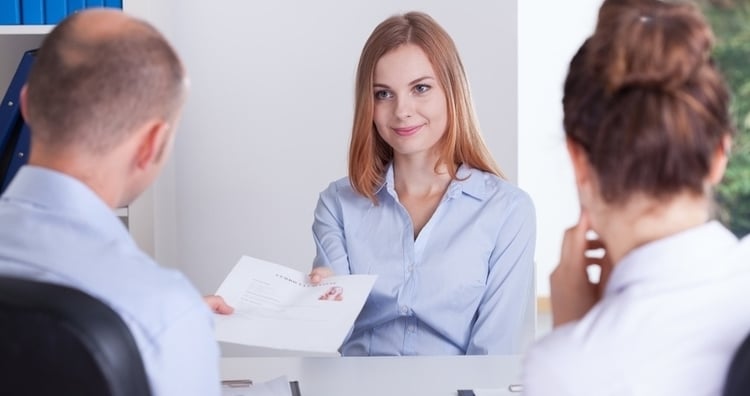 For the first time since the global recession ten years ago, most graduates are leaving college with a degree and an optimistic outlook on their prospects for finding a full-time job.
Currently, the economy is the best it has been in years, and almost every industry is thriving, with some industries having more opportunity for new graduates than others. As of a report in Forbes, the unemployment rate for college grads was only 2.5%, or 1 in 40. While these numbers are encouraging, even recent graduates with diplomas might have difficulty knowing where to start their job search.
To assist, we've highlighted the four best industries for first-time employment opportunities below.

1. Sales and Marketing
There are usually plenty of junior sales and marketing roles regardless of the state of the economy, but they are particularly plentiful at the moment. This is great news for recent grads as there are a number of entry level sales and marketing positions available at a range of companies across the country. Even if you don't see yourself as a VP of marketing or sales in the future, these kinds of roles provide valuable commercial exposure and skills that can be transferred to many other positions.
Learn More: 10 Hottest Skill Sets for Creative and Marketing Professionals
2. Accounting
If you studied math, accounting or finance, and don't want to work on Wall Street, accounting could be an excellent career option. With a numerical degree, it should be relatively straightforward to secure an entry-level position, especially when you understand the traits companies look for in accounting and finance professionals. Auditing, an offshoot of accountancy, is also a safe bet for strong and stable future income, with many junior job openings available too.
3. Programming
With Silicon Valley showing no signs of slowing, and startups popping up all over the country, computer programmers and software developers are in incredibly high demand. The barriers to entry for this particular role are higher than most in this list—you'll have to have a computer sciences degree and coding experience—but those graduates shouldn't have a problem finding interesting, great paying work with plenty of benefits.
4. Recruitment
With such a strong labor market, there's naturally going to be a strong demand for recruiters and headhunters. Graduates can look for either a position for an in-house recruitment position or a position at a recruiting agency to help companies attract, hire, and onboard top talent. Regardless of whether you want to work in-house or at a firm, jobs openings are numerous within both types of companies.
Sparks Group is a staffing and recruiting firm experienced in placing recent graduates with IT, finance, creative, and administrative talent, nationwide. Our industry expertise allows us to help young professionals kick-start their careers and build long-lasting relations from their first job to an executive role.
Check out our jobs board to find your ideal recent graduate job or connect with a staffing and recruiting expert for individualized help.
Sources:
1. https://www.forbes.com/sites/jeffreydorfman/2017/01/23/dispelling-the-myth-of-underemployed-college-graduates/#3c86386a502c