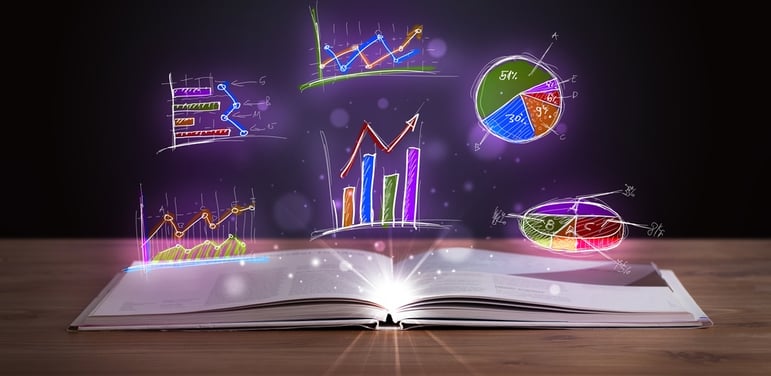 Accounting and Finance professionals are an integral part of every company, so hiring decisions are never taken lightly. If you're ready to take the next step in your career, emphasize these five highly coveted traits, because you probably won't get too far without them.
Innate Confidence
From running numbers to making financial decisions that impact the company, finance professionals carry a lot of weight. Employers want to hire someone with self-confidence, because no one feels comfortable taking the word of a finance worker constantly wavering on their assessments. Of course, there's a fine line between a healthy level of confidence and downright arrogance, so always remain humble. Present yourself as a solid candidate in the job interview by remaining poised while answering questions and displaying strong body language.
Excellent Communicator
Understanding detailed financial models and terms comes natural to you, but for most people outside the finance department, this type of highbrow conversation is extremely confusing. Consequently, you must have the ability to communicate with people at all levels of the organization, and depending on the nature of the position, customers as well. This includes face-to-face and telephone conversation skills, as well as a variety of other platforms. Showcase this during the interview by remembering who your audience is and tailoring your responses to meet their needs.
Natural Problem Solver
When companies experience a hiccup, they rely on the finance team to roll their sleeves up dig deep until a solution to the problem is found. Hiring managers want to know the chosen candidate is a reliable person who will stand by the company through thick and thin. Emphasize your problem-solving skills by detailing past experiences where you helped former employers work through complex issues, ultimately making the business better.
Strong Business Acumen
Demonstrating a strong knowledge of all things finance is absolutely important, but companies need professionals with a firm grasp on the big picture. Rather than being insulated in the confines of the finance department, hiring managers seek candidates who understand how their work impacts the entire organization. Demonstrating awareness of the magnitude of the position will certainly impress the hiring manager.
Steadfast Ethics
Any company worth your time wants to run a clean, reputable operation. Hiring managers can't risk taking on team members willing to break the rules. As a finance professional, you may find yourself in a position where it's tempting to cut corners or engage in shady business practices, so the company wants to know you won't bend. Highlight your squeaky clean record and share any instances in the past where you took the high road, despite the ability to head in the other direction.
Related: 4 Top Accounting Skills and Trends You Need to Know Now
Need a little help finding a rewarding finance position with a top company in Maryland, Virginia, DC, or North Carolina? Contact Sparks Group. We connect top talent to outstanding temporary, contract, and full-time employment opportunities.