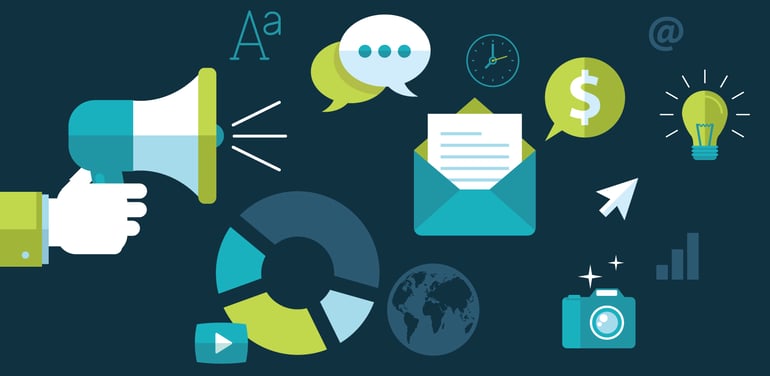 Creative and marketing professionals are always in demand, and more so than in most fields, it's critical to keep your skills up to date. Information and techniques become obsolete quickly. Being adaptable is vital to building a lifelong career.
Here are 10 skills in high demand for creative and marketing professionals in today's competitive marketplace:
Content Marketing. The ability to create engaging copy, video and design is one of the most in-demand tools in a marketer's tool belt.
Web Design and UX. Design is one of the toughest fields to remain relevant in. It takes a combination of creative flair and technical know-how to create the most engaging design and most compelling user experience.
Data Science. Big data knowledge is a big advantage for marketing job seekers. The ability to compile and analyze data allows companies to target their market for a better ROI on their marketing investment.
Growth Hacking. Taking data analysis a step further, growth hackers crunch data to determine areas ripe for growth and the marketing tactics required to reach growth goals.
Search Engine Optimization (SEO). The most in-demand SEO specialists are able to optimize for search engines while recognizing the human element and keeping users engaged.
Pay-Per-Click (PPC) marketing. PPC is a cost-effective advertising technique – in the right hands. Demonstrate your proficiency with PPC and become a valuable part of a savvy company's marketing team.
Marketing Automation. Email marketing is not as simple as it once was. It's now segmented and automated. A high level of expertise is required to know when to send emails and to whom.
Social Media Marketing. There is no better or more cost-effective way of getting your marketing message out than social media; however, it's critical to have a strategy and keep up with the constant changes and new platforms that develop.
Video Production. Businesses need people who can produce, market and promote videos across appropriate channels and analyze what works and what doesn't.
Business Intelligence. This field requires both technical skill and an understanding of business and one or more specific industry.
Related: Sparks Group's Creative Division Achieves Accolades, Top Successes in First Year
To keep up with the latest developments in the creative and marketing career market, contact the specialists at Sparks Group, one of the top creative and marketing recruitment agencies in Washington DC. Our dedicated creative and marketing division, Sparks Creative, can help you find the right opportunities to advance your career.