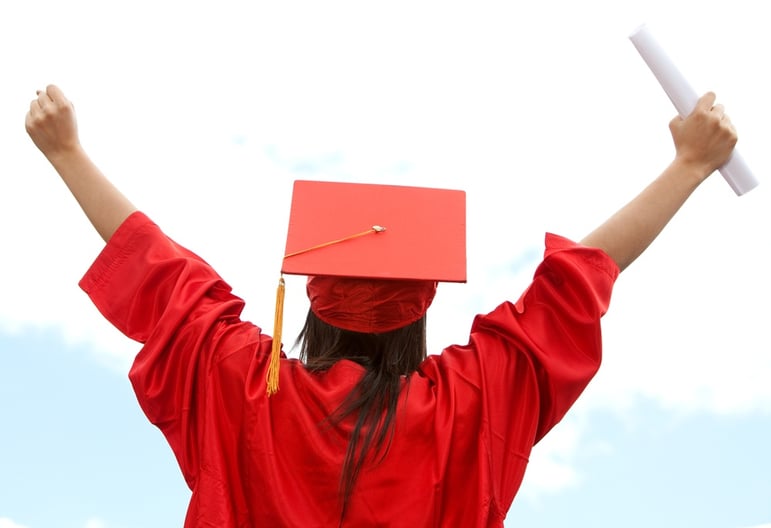 Try (a Career!) Before you buy by working as a Temporary Employee to answer the question: 'What do I want to be when I grow up?'
So you're all set to graduate soon and most likely feeling a mixture of emotions, ranging from excitement to fear to pride, and maybe even back again to fear at times as you confront the age-old question, 'What do you want to be when you grow up?'
The truth is that as a recent graduate, it's not always easy to be immediately confident of the professional path you've chosen and what to do next. And with graduation comes the swift, sometimes abrupt reality of "the real world": paying rent, living expenses, student loan payments, and more. However, jobs for new graduates aren't growing on trees.
So, what to do?
Enter one of the best avenues a new graduate can embark on to 'test-drive' their chosen career path- temporary staffing! The benefits that temporary or contract positions bring are numerous and significant as a way to learn on-the-job, try a field out, and earn some money to live at the same time.
Related Content: Temp Agencies in MD: What Job Seekers Should Look for in Maryland and Beyond
Key benefits of temporary work include:
Save Time and Money - and Gain Confidence! According to a recent post by Monster, temporary and contract work allows recent graduates to gain real-life, hands-on experience in their chosen fields. Think of it as dipping your toes in the pool before fully diving in. In fact, a study conducted around this found that most recent grads who temp in a law firm for a summer "immediately change their majors away from law" and save themselves on the costly tuition and resulting student loans. Conversely, "trying before you buy" can be a great way to affirm your field is in fact right for you - helping you to move forward in your career with confidence.
Flexibility with No Fear of Judgment. Temporary work, at its core, offers a type of flexibility and adaptability that you just can't get in a traditional, full-time employment situation. Among several perks this offers, chief among them is the ability you have to choose how much you want to work and feel more in the driver's seat of your career. And now more than ever, contract and temporary employment positions hold more positives than turn-offs, in employers' minds.
"…Recent college graduates aren't penalized for temping for a while, because it looks more professional for people to do their homework on different careers and niches by temping than to accept a series of ostensibly permanent jobs and being faithful to none," says Anna Ivey, author of The Ivey Guide to Law School Admissions. "Employers would much rather see a serial temp than a serial job-hopper, even if the actual job experience ends up being the same on both types of resumes."
Skills You Can Take With You - Or Build On Permanently. As a temporary or contract employee, you'll receive on-the-job training and real-life professional skills that you can leverage in future roles as you move on following that assignment or deepen should you choose to stay on as a full-time employee, following your contract period. Another piece by com notes that according to the American Staffing Association (ASA), 70% of temporary or contract employees learn new skills on the job, with 90% receiving formal professional training.
So, whatever your chosen career path and wherever you are in your journey, a temporary employment track can definitely be a worthy option to consider in order to ensure you've found the right fit - and satisfaction. It's a win-win.
Check out our recent post on 'Temporary Hiring Trends' as well as 'Why Temp-To-Hire Placement Might Be Just The Thing For You' for some additional data and insights as to the power and impact of this employment approach as it continues to grow in popularity!