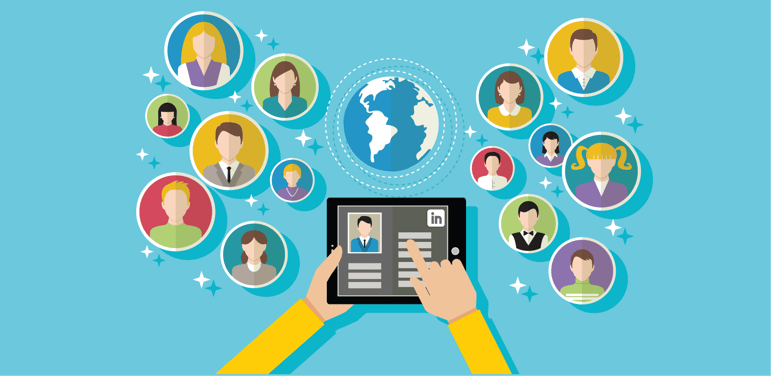 There's a lot more to a LinkedIn strategy than just filling out a profile and waiting for something to happen. Especially if you're actively searching for a job, LinkedIn can be an extremely useful tool for generating new leads. But it's essential to have a plan.
Many professionals invest hours and hours into writing content for their social media pages without ever thinking about how their efforts will translate into results. This is a mistake that you simply can't afford to make. That said, figuring out what the return on your investment will be is sometimes tricky when it comes to online portals like LinkedIn.
So how can you tell when your work is paying off? Here are a few ways to monitor your LinkedIn page and determine whether or not it's helping your job search.
1. Profile Views
The quickest and easiest way to see if you have an effective LinkedIn page is to watch your profile views. If your profile is circulating well in LinkedIn, you should see a steady amount of weekly views. You also want to watch the number of connection invitations that you receive.
Learn More: 10 LinkedIn Tips and Tricks to Help You Get Discovered by Recruiters
2. Industry Connections
If your LinkedIn profile is well written and tailored to your profession, you should notice that the majority of people viewing your profile are in your industry. Whether they're recruiters, employers, clients or colleagues, you want the people that are the most relevant to you to be viewing your page regularly.
3. Making Contact
When you're making a big splash, soon the tables will turn. At the start it will probably be mostly you reaching out to professionals, making connections and initiating discussions. However, a successful strategy should result in a steady number of users looking to connect with you.
Learn More: How to Make Connections on LinkedIn (with Potential Employers!)
4. Opportunities and Offers
LinkedIn provides a wide variety of opportunities for job seekers. Maybe you'll make a great new contact at a company that you could see yourself working for. Or perhaps you'll connect with a potential mentor. Success comes in all shapes and sizes. But you know things are progressing well when the opportunities start to roll in. Once you've noticed a few key opportunities coming your way from your LinkedIn profile, it's fairly likely that a possible job offer is somewhere in the near future.
For more information about creating an effective LinkedIn strategy, or to hear about our great employment opportunities in Maryland, Virginia, DC, North Carolina, and beyond, contact Sparks Group today.