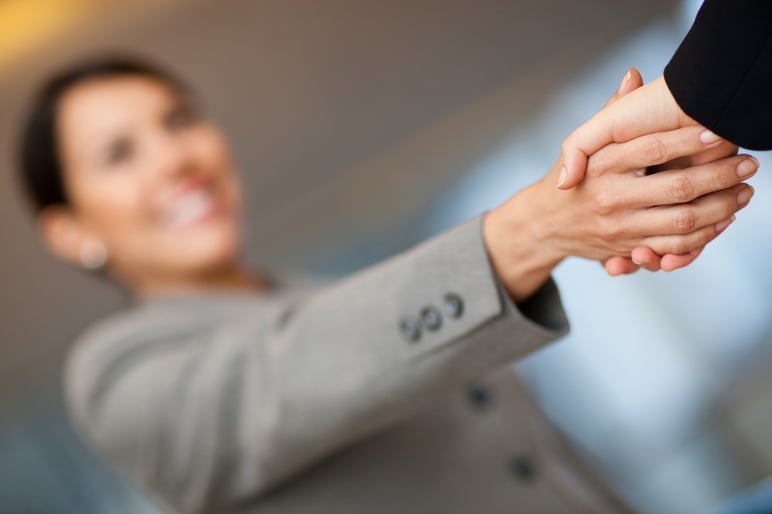 The interview process can be nerve-wracking for any job seeker—between not knowing what questions the hiring team will ask, figuring out the best way to answer, and presenting yourself as the best candidate for the job.
Recruiters can help candidates alleviate some of the stress during the interview process by sharing insights into what the hiring team is looking for in an applicant, offering tips on what to practice before the interview, and connecting them with the hiring team. Below are four ways a recruiter can help you ace your next interview.
Read more: Should I Use a Recruiter in My Job Search?
1. Give Feedback During the Preliminary Interview
When a job seeker reaches out to a staffing agency, they are matched with a recruiter who then schedules an initial interview to learn more about their experience, skill sets, and personality. Recruiters store candidate information and match those professionals with potential opportunities when a good fit position becomes available.
The initial interview can be an excellent opportunity for job seekers to practice answering questions before the actual evaluation occurs. Often, the recruiter will give feedback in real-time about a candidate's answers and how they could modify their responses to better present themselves or their background for the job interview.
Read more: Overcome Job Application Challenges by Working with a Recruiter
2. Share Insider Knowledge of What the Employer is Looking for
Staffing agencies build relationships with employers and hiring teams across many industries, which means recruiters have inside knowledge on what businesses are looking for in a new hire.
When reaching out to a job seeker for an open position, a recruiter will usually walk through the job description, which can help the applicant understand any expectations and how their experience aligns with what the employer wants in a candidate. A recruiter can relay information about the hiring team's desired personality fit and hard and soft skill sets, giving the applicant an advantage over some other candidates who would not know.


3. Offer Best Practices for the Real Interview
Recruiters are very familiar with how the interview process works and offer job seekers several tips on presenting themselves as top candidates. They can coach the candidate about how they can prepare for the interview, such as by studying specific parts of the company's website that they will likely ask about or reviewing common interview questions in advance to practice how they would respond to them during the job interview.
A recruiter can offer strategies a candidate can use to prepare for and do well during the interview, including how to:
Review corporate website directories and LinkedIn profiles for the people they will meet during the interview process to understand their job roles and backgrounds so they can personalize their answers and questions
Highlight the most relevant experiences and skills on their resume
Wear appropriate attire for the interview
Approach questions they may not know the answer to
Prepare for and succeed in a virtual or in-person interview
Avoid specific answers or phrases during an interview
Ask the interviewer questions that demonstrate they are interested in working for the company
Follow up with the hiring team afterward
4. Move Candidates Ahead in the Interview Process Faster
Recruiters keep notes on skilled professionals from their calls and interviews, which allows them to keep information on a wide variety of people looking for a job that they can reference whenever a position opens up.
When a recruiter tells an employer they have a candidate in mind that fits an open position's requirements well, that job seeker is usually put on an expedited track to get in contact with the hiring team and schedule an interview. For the job seeker, their connection to the recruiter gets their foot in the door early, which can increase their likelihood to get the job if they have a connection to the hiring team that other applicants lack.
Are you looking for a job? Sparks Group helps job seekers find temporary, part-time, and full-time positions in areas including accounting and finance, administrative and office support, creative and marketing, human resources, and information technology. Our recruiters work closely with candidates to find a job by offering resume writing and interviewing guidance.
Visit our job board or contact Sparks Group today to get a start on finding and landing your ideal job.