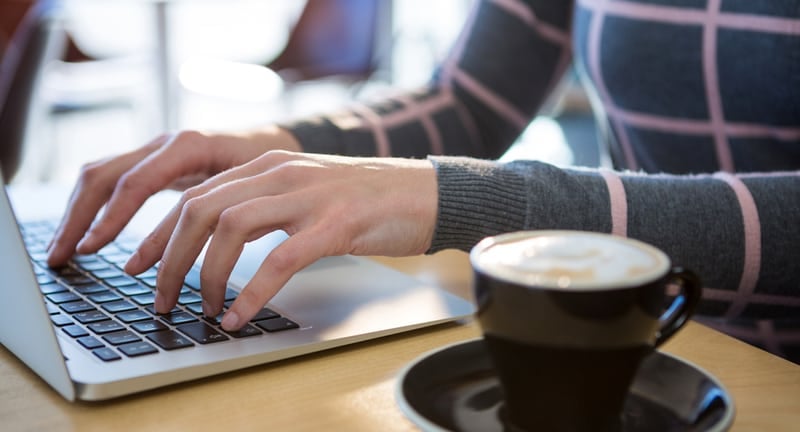 An estimated two percent of all job applications result in an interview – meaning that 98 percent of all candidates are eliminated without ever speaking to a hiring manager or recruiter.
While most candidates consider the resume to be the most valuable tool for the job-seeker, an effective cover letter can have an equal impact in connecting to a person with a position. In fact, a recent survey found that 40 percent of hiring managers will pay more attention to an application if a cover letter is included.
Resumes provide a hiring manager with important facts about the job seeker's skills and experience. However, a cover letter can be used to provide the context for those facts and highlight the ways in which an applicant is a good fit for the available position.
In order to use the cover letter to its best advantage, an applicant should consider these five best practices.
Cover Letter Best Practices
1. Customize It
A standardized cover letter that doesn't address a specific position or organization can have a substantial negative effect. An uninspired, standardized cover letter can give the impression that you are less interested in the position than other applicants that have made more of an effort.
Customizing your cover letter to speak directly to the available position, as well as the organization, gives the opposite impression – of an enthusiastic applicant that is capable, and willing to conduct research and apply it in a practical manner.
2. Start Strong
A hiring manager or recruiter receives an average of 250 applications for each open position. A weak opening to your cover letter might result in your application being sidelined. The opening line of your cover letter should do one or more of the following:
Convey enthusiasm for the company by demonstrating your unique value proposition to the company, or your unique connection to the company, its products, and/or its mission.

Highlight an impressive accomplishment.

Express passion for the industry, occupation, or work that is available, or express a unique belief that aligns the candidate with the company values.
3. Don't Recap The Resume
In line with not starting the cover with your name and the position title, the cover letter is not the place to restate the information that is already contained on your resume. Instead, focus on the opportunity to provide context surrounding the resume's facts.
Also, be sure to accentuate the positive in your cover letter. Don't address or apologize for any skill or experience that is currently lacking. However, this may be an appropriate time to provide additional information about a gap in employment, adding focus on the way that the break between jobs improved job fit in some way by adding context, independence, or some other skill that can be translated to the job at hand.
Learn More: 5 Tips On How To Write A Resume: Show Don't Tell
4. Use Keywords, Not Clichés
Avoid the overused phrases that a hiring manager sees too often like "team player" and "people person" come to mind. Instead, review both the job description and other branded materials from the hiring organization for power words that connect candidate and company.
5. Highlight A Cultural Fit (Showcase Your Personality)
A well-written resume can go a long way toward demonstrating whether a candidate is fit for a job. But a well-written cover letter can demonstrate whether a candidate is a good fit for the culture of the department and the organization at large.
The job application process includes a variety of task from resume and cover letter writing to nailing the job interview. By working with a recruiting firm like Sparks Group, job seekers gain a dedicated recruiter to learn best practices and become a stand-out candidate.
For more information about available full-time, contract-to-hire and temporary positions check out our job board and take the next step towards achieving your career goals.
---
Sources:
1. https://careers.workopolis.com/advice/only-2-of-applicants-actually-get-interviews-heres-how-to-be-one-of-them/
2. https://www.careerbuilder.com/share/aboutus/pressreleasesdetail.aspx?sd=9 percent2F22 percent2F2016&id=pr967&ed=12 percent2F31 percent2F2016
3. https://www.glassdoor.com/employers/blog/50-hr-recruiting-stats-make-think/