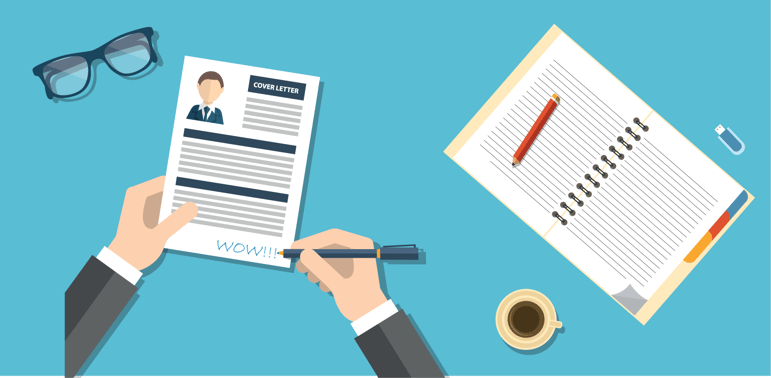 A cover letter is the very first thing that lands on a prospective employer's desk. It's your opening statement; an opportunity to sell yourself and your credentials. It is, in other words, your first and most important chance to stand out from the pack.
But what separates a dazzling cover letter from one that's just so-so?
Related: Common Resume Mistakes to Avoid
Well, for starters, the letter should be specifically tailored for the job that you're applying to. Hiring managers can spot a generic cover letter from a mile away. Your letter should be clear, concise and demonstrate that you've taken the time to learn about the open position.
"How to Write a Cover Letter" in 4 Easy Steps
Get the facts straight. Start by making sure that you have the proper company name, address and contact name listed at the top of your page. If the job advertisement didn't mention a contact name, it's a good idea to call the company and inquire. Companies receive hundreds of letters every year addressed "To whom it may concern". Adding a personal touch and showing that you did your homework is the first way to get noticed.
State your objective. Your first paragraph should introduce you and clearly specify which position you are applying for. Don't spend too much time referencing your background or qualifications at the start of your letter. Simply identify yourself, the position and briefly mention how/why you are a good fit for the role.
Do your research and position yourself. The body of your letter should explain why your background and skill set are appropriate for this position. Show them that you read their job description in detail and fully understand what they're looking for. Demonstrate your knowledge of the company. Anyone can write a few paragraphs about their work experience. What will make your cover letter exceptional is if you really spell out how you can fulfill their needs.
Keep your conclusion short and sweet. Your resume will provide a full account of your work history and credentials so you don't need to list any of this off at the end of your letter. Keep your conclusion short. Express your interest once more and thank them for taking the time to consider your application. Tell them the best way to get in touch with you and then sign off professionally. Avoid any mention of salary expectations (unless they've explicitly asked for them). These are details that can be worked out at a later point in the process.
To learn more about writing a cover letter that will impress employers, contact Sparks Group. We're experts at helping professionals refine their job application skills and would be happy to discuss with you further!