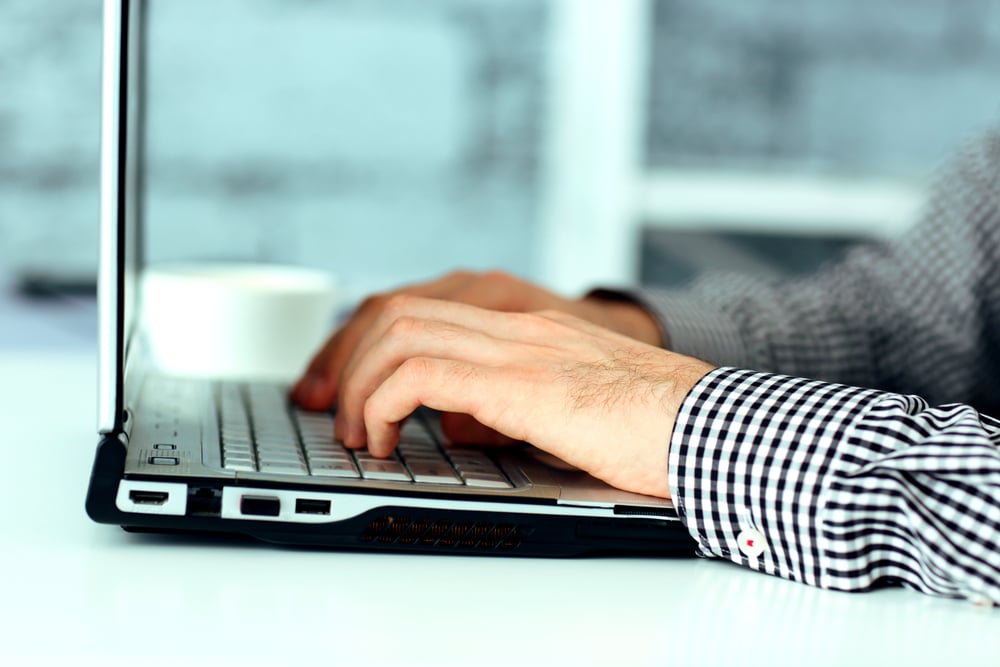 Writing an effective and memorable cover letter is a critical step for job seekers looking to move from the applicant phase to the interview phase of the hiring process. According to experts, recruiters spend an average of 20 seconds reading a cover letter so it's vital that yours is compelling, concise (one page), and memorable. An effective cover letter should follow a simple, four-paragraph structure that is uniquely tailored to you, the organization, and the job opportunity. Below we have included cover letter tips and examples for each paragraph for various positions at a fictional company called "XYZ Company."
Paragraph #1: Your Unique Value Proposition
The first paragraph is your chance to shine and really spark the interest of the hiring manager or recruiter. This needs to beyond simply communicating your interest in the position. Use your unique value proposition--list the primary benefits that the employer will receive by hiring you and the item(s) that make you stand out from other potential candidates.
Weak First Paragraph: "My name is Joan Smith and I am interested in your opening for a Java Developer position at XYZ Company. After reviewing the position description carefully, I wanted to express my interest in the position."
Strong First Paragraph: "After carefully reviewing the Java Developer position on the XYZ Company website, I believe that I am a strong candidate for this opportunity. I have worked on highly-successful teams on numerous software development projects including most recently at 123 Corporation for a high-profile project with the U.S. Department of Defense. Projects that I have worked on have consistently been delivered on-time, on-budget and within scope. Based on my initial understanding of the position and company, I would bring this same success to the Java Developer position and to XYZ Company."
Learn More: How to Write a Cover Letter That Says "Wow!"
Paragraph #2: Your Experience and Qualifications
The second paragraph is your opportunity to highlight your qualifications (including experience, education, professional certifications, and accomplishments). Avoid simply listing the job description; instead expand on specific items from your resume that are relevant to the job you are applying for.
Weak Second Paragraph: Currently I work at XYZ Company as Contract Specialist. In my daily duties I perform pre-award and post-award acquisition functions."
Strong Second Paragraph: "After researching XYZ Company, my experience supporting large federal acquisition support programs would be a significant asset to XYZ Company in supporting similar federal programs and agencies. Currently, I work for 123 Corporation supporting a large federal acquisition support contract as a Contract Specialist. In this role I perform full acquisition lifecycle support functions for programs similar to those described on XYZ Company's website. Throughout my tenure, our team has consistently achieved all project milestones and received numerous commendations from the government. Finally, I hold a DAWIA Level I Certification."
Paragraph #3: Relate Yourself to the Position and the Company
In the third paragraph relate yourself to the position and the company. Briefly map your experience and qualifications to those required and/or desired in the position description. Additionally, provide highlights on why you would you would be a good fit to the company
Weak Third Paragraph: "I have 7 years experience in accounting and a CPA license. I feel that my experience and qualifications make me an ideal fit for the Senior Accountant Position at XYZ Company.
Strong Third Paragraph: "My experience and qualifications meet/exceed all requirements sought by XYZ Company for the Senior Accountant position, including over 7 years of experience in an accounting leadership position. Additionally I hold a Bachelor's Degree in Accounting and a CPA license. Further I believe that I would be a perfect fit from a work culture perspective at XYZ Company [provide examples]."
Paragraph #4: Tie it all Together and Request Action Steps
The fourth and final paragraph is your opportunity to reiterate your candidacy and fit for the position and to request action from the hiring manager or recruiter.
Weak Fourth Paragraph: "I am interested in interviewing with you or one of your associates for the Executive Assistant position at XYZ Company. I can be reached at (555) 555-5555, to arrange for an interview at a mutually convenient time."
Strong Fourth Paragraph: "In summary I believe that my experience and qualifications make me a strong candidate for the Executive Assistant position at XYZ Company. I am eager to discuss how XYZ Company and I would be the perfect fit. I can be reached at (555) 555-5555, to arrange for an interview at a mutually convenient time. If I do not hear back from your office by [date] I will reach out directly to speak with someone."
Related: 5 Tips on How to Write a Resume – Show, Don't Tell
Crafting an effective and memorable cover letter that captures the attention of a hiring manager or recruiter can be challenging. Partnering with a staffing and recruiting firm, like Sparks Group, can help streamline your job search by matching you with an employer that fits your skills and experience. At Sparks Group, we take the time to understand your expertise and career goals to place you in a position that will take your career to the next level.