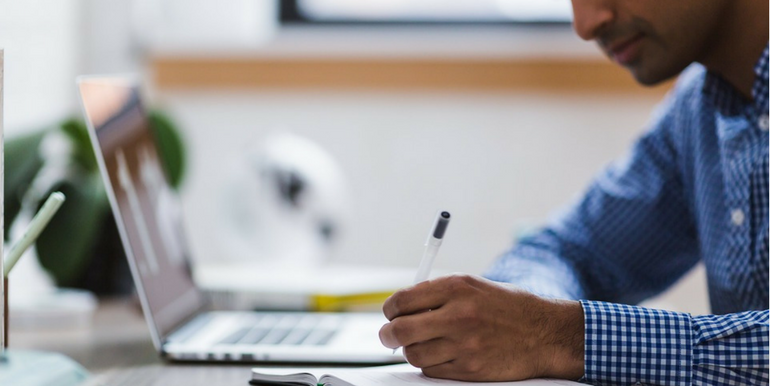 Taking on a short-term, project-based, or temporary job can offer a number of benefits for a job-seeker.
If you're a new graduate looking to gain experience or if you're looking for a new full-time job but need the flexibility of temporary staffing in the meantime, a temporary job may be perfect for you. According to the Bureau of Labor Statistics, over 3 million active members of the U.S. workforce are on temporary assignments, and that number is expected to grow.
Related Content: Benefits of Working for a Temporary Staffing Agency
Not only can continued earnings help fund an ongoing, long-term job search, temporary work can also provide additional benefits including learning new skills, transitioning to a new industry, and building your network of contacts for immediate and future needs. Many temporary assignments lead to job offers, as well, so temporary jobs can be a great way to 'try out' a new company before considering permanent employment.
Check out these 8 key benefits you can gain from a temporary staffing position:
Gain exposure. An individual taking on a temporary assignment can gain exposure to a new company, experiencing different cultures and determining which aspects of the next stage of employment are most important. Some companies offer a casual environment; others a standardized schedule. Some offer excellent salaries or benefits; others have opportunities for job sharing or flexible schedules. Experiencing how these variables affect day-to-day work life can help a job seeker determine which benefits appeal most to them, and this insight can be applied to a continuing job search. Additionally, a temporary job can help you to explore a new industry, department, or job function.
Gain experience within their field. Many recruiting firms and staffing agencies specialize in a particular industry or field. Applicants who are looking for new opportunities in their current career path can target specialty firms that specialize in placing talent within a specific field (e.g., an accounting recruiting firm or an IT staffing company); or firms that cater to a specific industry, such as telecommunications, finance, or government. Temporary employment benefits not only those interested in making a change, it can also facilitate employment for those who want to continue with their existing career path.
Networking. A temporary job means meeting new people at all levels of an organization. Widening your network of contacts can lead to additional opportunities, either internally at the assigned company, or externally through a larger group of contacts. Making a good impression on the company with your skills, knowledge, reliability and capabilities can lead to a widening of job prospects that might not otherwise be available.
Build skills. The requirements for a job seeker on temporary assignment are often not as rigorous as those required for a permanent hire. A temporary worker with some familiarity with a specific software program may get assigned to work with that program, whereas a permanent hire would have to have a specific skill level, years of experience or college degree to be considered. With a temporary job, you can build your skills in different areas quickly, with real-life, on-the-job experience that can be very appealing to recruiters for permanent positions.
Location. If you are interested in exploring a new city or even country, taking a temporary job can help you to quickly settle into a new environment, making money to fund a long-term job search while learning more about your surroundings.
Flexibility. Temporary jobs can be awarded on a very short-term basis, by the day or week, or on a project basis, by the week or month. The flexibility offered by temporary jobs is unmatched by other forms of employment.
Find work quickly. On average, it can take six weeks to find a job, and the job search can take even longer depending on the type of job, location, experience, number of applicants, and company hiring practices. A temporary job can help to provide continuing income to help fund that search, and fill in the gaps in your resume while looking for work.
Transition into permanent work. According to a survey by the American Staffing Association, over one third (35%) of employees who went to work on a temporary assignment were offered regular employment by the company, and two thirds (66%) of those employees accepted the offers made.
In addition to the benefits offered by temporary work listed above, a changing global economy and workforce is bringing to light some disadvantages related to classic, permanent employment. Some workers have found that traditional employment is permanent in name only, as job security is no longer a given in today's business environment.
Companies come and go, as do jobs, which can be eliminated, reduced, or outsourced with little or no notice. Advancement from within is not always a priority at a specific company, and employees may find that their earning potential is limited with little opportunity for advancement.
Temporary workers have more flexibility and in some cases, more discretion to expand upon their skill set, network, and chosen field than an employee hired to complete ongoing tasks with little variety or discretion.
If you're looking for your next career opportunity, check out our Job Board for the most up to date information on open positions or connect with one of Sparks Group's recruiting professionals who can help you find the right fit for your background and skills.
Sources:
https://data.bls.gov/timeseries/CES6056132001
https://americanstaffing.net/staffing-research-data/fact-sheets-analysis-staffing-industry-trends/staffing-industry-statistics/