Sparks Group, the Washington, DC area's leading temporary staffing and full-time recruiting services provider, announces today that it has continued to earn accolades for its leadership and workplace culture with its most recent recognition by The Washington Post to the 2018 Top Workplaces list.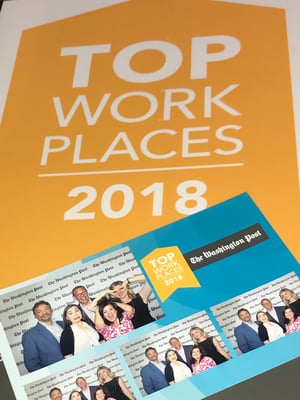 Sparks Group was celebrated, along with this year's other winners, at a cocktail reception at The Washington Post in downtown Washington, DC on June 21, 2018.
Now in its fifth year, the Top Workplaces award celebrates the area's leaders in workplace culture. This year marks Sparks Group's third recognition by this program following its selection to the list in both 2014 and 2017.
The list is based solely on employee feedback gathered through a third-party survey administered by research partner Energage, LLC (formerly WorkplaceDynamics), a leading provider of technology-based employee engagement tools. The anonymous survey measures several aspects of workplace culture, including alignment, execution, and connection, just to name a few.
Related: Sparks Group is Chosen as a 2018 Best Staffing Firm to Work For
"Top Workplaces is more than just recognition," said Doug Claffey, CEO of Energage. "Our research shows organizations that earn the award attract better talent, experience lower turnover, and are better equipped to deliver bottom-line results. Their leaders prioritize and carefully craft a healthy workplace culture that supports employee engagement."
Sparks Group's employees played an integral role in them being named as one of the best places to work in DC. Nearly 40 employees responded to the survey and helped the company achieve an elite score in the area of employee engagement. Some of the common themes from respondents included keywords like "open door policy," "professionalism," "clear communication," and "work together."
"It is an honor to be named to the Washington Post Top Workplaces list for the third time," Sparks Group CEO and Owner, Stephen Sparks said. "This award is a true honor and I am so proud of our entire team for their daily commitment in exhibiting the qualities and values that make a "top workplace." I would also personally like to congratulate all of this year's recipients, many of whom we are proud to work with every day as clients."
"Becoming a Top Workplace isn't something organizations can buy," Claffey said. "It's an achievement that organizations have worked for and a distinction that gives them a competitive advantage. It's a big deal."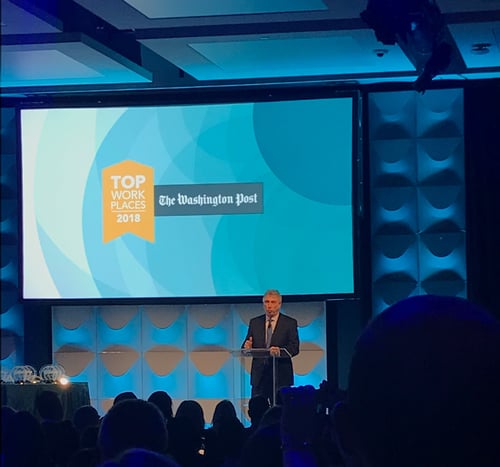 To read the full list of award winners visit the Washington Post's website.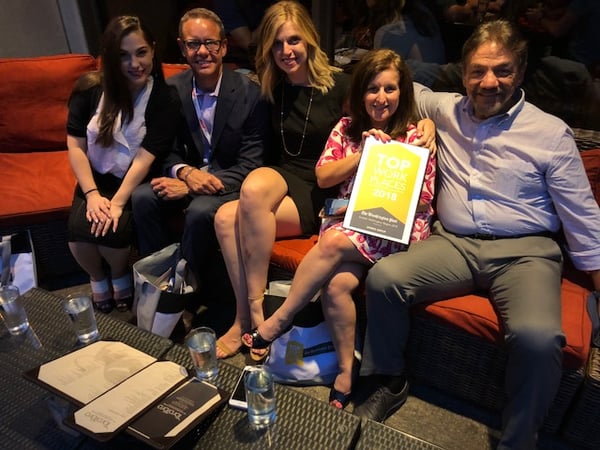 ###
About Sparks Group
Headquartered in Rockville, MD Sparks Group (formerly SPARKS, Sparks IT Solutions, and Sparks Personnel) is an award-winning provider of temporary staffing and full-time recruiting services to businesses throughout DC, MD, VA, NC, and beyond. For nearly half a century, Sparks Group has connected professional, administrative, technical and creative talent to many of the area's top employers.

About Energage, LLC
Headquartered in Exton, Pa., Energage (formerly known as WorkplaceDynamics) is a leading provider of technology-based employee engagement tools that help leaders to unlock potential, inspire performance, and achieve amazing results within their organizations. The research partner behind the Top Workplaces program, Energage has surveyed more than 47,000 organizations representing well over 16 million employees in the United States.
Note: this press release originally appeared on NewsWire and shared on AmericanStaffing.net.