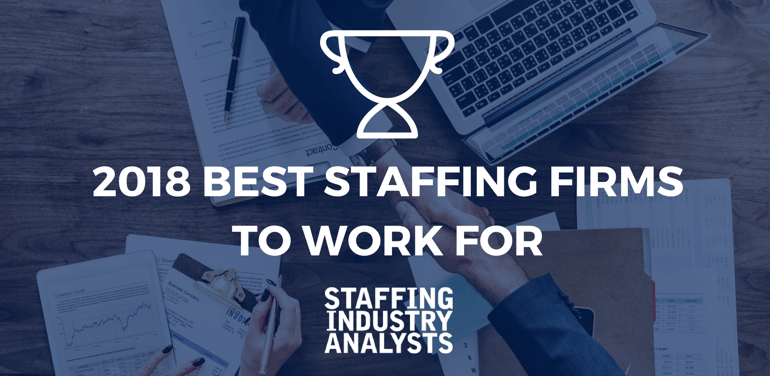 Leading DC-Area Staffing Firm, Sparks Group is Once Again Ranked as one of the best US Staffing and Recruiting Firms
ROCKVILLE, MD – FEBRUARY 28, 2018 – Sparks Group, a leading staffing agency in the Accounting & Finance, Government, Human Resources, IT, Marketing, and Office/Administrative industries announced today that they have been selected as a 2018 Best Staffing Firm to Work For by Staffing Industry Analysts (SIA), the global advisor on staffing and workforce solutions.
Presented in partnership with Indeed and employee engagement expert Quantum Workplace, SIA winners have proven to be industry leaders in workplace satisfaction based entirely on ratings provided by their employees. For the second year in a row, Sparks Group was recognized nationally as one of the highest ranked firms for employee satisfaction in the category for staffing firms with 51 to 200 employees. Sparks Group's rating was 91 on a scale of 0-100.
Over 91% of Sparks Group employees were found to be highly engaged, as a result of the survey. According to Quantum Workplace, highly employees are more likely to stay at a company longer, exhibit high discretionary effort, and serve as an advocate for the company. Year after year, Quantum Workplace cites one single factor to be the largest driver of employee engagement: "senior leaders of the organization value people as their most important resource." Sparks Group received a near perfect score (98/100) on this item.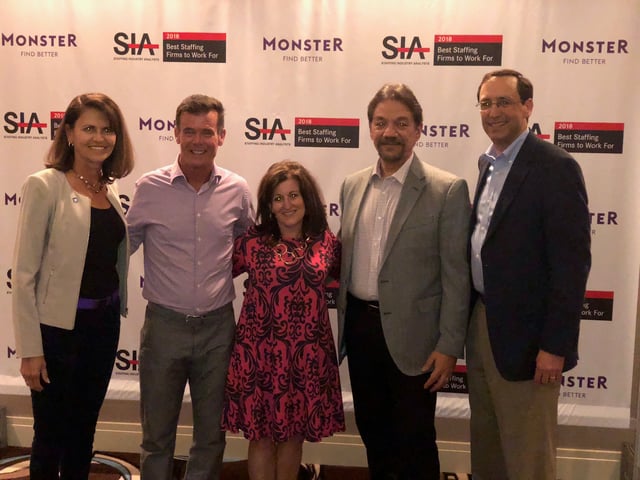 During the survey, employees also had the option of providing responses to open-ended questions. Here is one of the responses that was received:
"Receiving any kind of recognition is my greatest motivating factor. Whether its verbal acknowledgement of a job well done, showing an awareness of management potential through increased responsibility, or recognition of exceptional performance and consistent contributions to the team's success by way of promotion, my manager will never get more out of me than by giving some indication that I am an integral part of the team because of my steady work ethic and proven success as a Recruiter."
To view the complete list of "2018 Best Staffing Firms to Work For" winners check out SIA's news release.