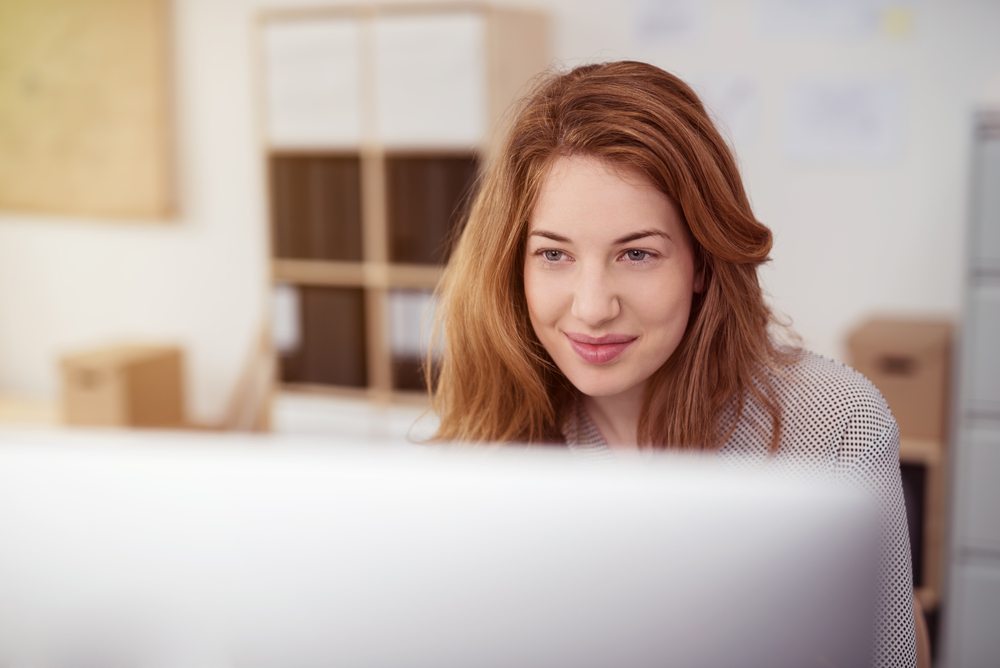 Preparing for a job interview can make any candidate nervous about how they will perform. There are many factors to consider, such as how you will answer the interviewer's questions, how you will come across, and the body language you give off.
For remote and video interviews, there are different considerations to keep in mind than a traditional in-person interview, as well as different strategies for success.
Here are the Top 5 Tips on Virtual Etiquette for Remote Interviews:
1. Practice Beforehand
Don't go into the interview figuring out the software for the first time because this wastes the interviewer's time and can show that you are unprepared. Some hiccups can come up when starting a remote interview, but do your due diligence to mitigate any roadblocks for a smooth experience beforehand.
Take the time before the interview to test the call with a family member, coworker, or friend to make sure you know how to display your video, connect your microphone, install and launch the video conferencing app, test your audio and network connection, and prepare for anything else that might arise during the interview call. While seated in front of your device determine which camera angle or location works best when considering lighting and what is shown behind you.
Learn more: How to Kick Off the Job Application Process in 2020
2. Prep the Interview Space
Since you will be on camera, you need to be mindful of anything within view, whether it's behind or next to you. Make sure you clean up your space accordingly by removing clothes, dishes, trash, and other clutter.
Like your attire, keeping your surroundings clean adds professionalism to your interview and helps you come across favorably. A candidate with a messy background may indicate they are a disorganized or unprepared individual, which can negatively affect your chances of getting hired.
You should also ensure the place you take your interview from is quiet. If you have any pets, children, or roommates make sure they are out of your interview space or in another room with the door shut to prevent disruptions or distractions while you are interviewing. Be sure to take the interview call inside where you are free from unexpected wind, sirens, animals, and other outside distractions. You don't want to have any loud noises in the background that may make it hard to hear the interviewer or make yourself harder to be heard.
3. Dress for Success
Even though you may be joining the interview call from the comfort of your own home, make sure to dress exactly as if you were showing up to the company's office. Assume your entire outfit will be seen in case you have to stand up, so ditch the sweatpants for normal business-appropriate bottoms. While expected interview attire may change based on the type of position you are interviewing for, a good rule of thumb is to overdress when in doubt. Plus, dressing up tends to increase self-confidence, abstract thinking, and appears more professional.
4. Maintain Eye Contact in a Video Environment

Maintaining eye contact is an effective way to come across as engaged during a normal interview, but you may be wondering how to do this via video. Make sure you are looking directly into the camera instead of the screen to give the interviewer your full attention and to come across as engaged.
As with a normal interview you want to appear relaxed and should smile and nod your head often. Avoid getting the deer in the headlights look when asked a question and do your best to answer confidently while showing positive body language. Sit straight up instead of slouching or leaning too far back in your chair.
Make sure to avoid texting, checking e-mail, and using the internet when on camera for the interview. Just because the meeting isn't face to face doesn't mean that the interviewer can't tell when you are distracted or not paying attention.
5. Speak Clearly and Use a Reliable Microphone
Since you will likely be interviewing via a conferencing program or app, it's important to keep in mind that how you project your voice and speak may differ from an in-person meet. Make sure you annunciate and aren't speaking too fast in case there is an audio delay. Use a reliable microphone or headset to project your voice clearly. Consider using wired headphones to better prevent connection issues that may arise with Bluetooth or wireless devices.
Are you a candidate looking for your next job? Sparks Group is one of the nation's leading hiring agencies committed to placing technical, professional, creative, and administrative talent at partner companies. Check out our Job Board to find your next opportunity or contact a recruiter to get started on your job application process.