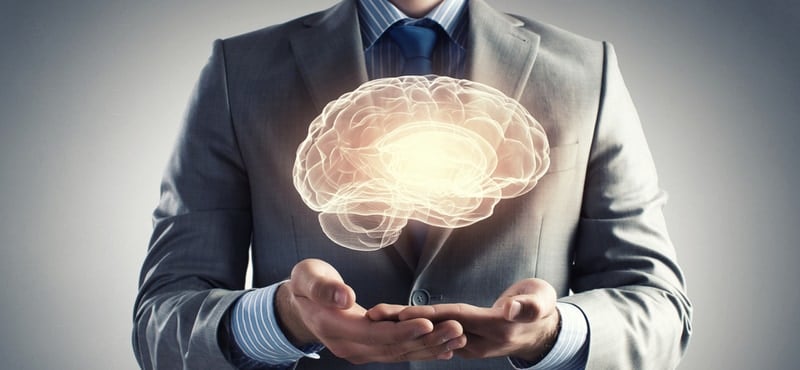 As recent college graduates know, building an effective and compelling resume is vital to landing a full-time position. While job hunters might stress about a lack of exposure in their desired industry, the quality of a resume doesn't have to depend solely on the amount of work experience one has.
There are several tips every recent college graduate should implement to make sure their resume catches a recruiter's eye, regardless of any prior internship experience. Follow these five tips below to optimize a resume to ensure you stand out from other candidates during the recruitment process.
1. Include a link to your professional profile
Every college graduate should cultivate a professional profile on at least one online platform. Most recruiters and employers are likely to find candidates through the social media channel LinkedIn, but designers and coders should also consider platforms like Dribble or GitHub to showcase work.
Regardless of your platform of choice, make sure to include a link at the top of your resume alongside your contact information. Most recruiters view resumes online, and these standard practices will ensure your professional profile is easily accessible.


2. Write a Strong Summary
A concise and succinct professional summary is ideal for introducing yourself, skills, and what goals you want to achieve. Refrain from making this section longer than a few sentences and using fluffy language.
Rather than stating you are hardworking and a team player, give real-life examples of how you've demonstrated qualities that show commitment and the ability to go above and beyond. Use real-world examples of accomplishments of internship experience, volunteering and/or working while supplementing your income while in school.


3. Tailor your resume to your experience
It is essential to tailor your resume depending on the amount of work experience you have completed. If you've finished several internships, you don't need to worry about listing out all your college courses. If you haven't had much professional experience, listing relevant, high-level classes is a great way to prove your capabilities.
When hiring college graduates, employers understand that most candidates will not have extensive experience off the bat, so it's important to craft your resume to show that you weren't afraid to take on a challenging course load and possess the skills to learn and adapt quickly.


4. Apply to jobs you'll actually enjoy
Maybe most importantly, only apply to jobs that you'll enjoy and want to explore as a potential career. It might be tempting to apply to every position available in hopes of landing an offer as soon as possible, but recruiters and employers can gauge your level of interest and qualifications from a resume and initial discussion.
Employers don't want lackluster grads on their team who aren't passionate about their work, nor would you want to be working in a role you don't enjoy. Prioritize the jobs you know you will excel in and make sure your knowledge and excitement show.
Learn More: 3 Reasons Why Working as a Temporary Employee is an Ideal Solution for New Graduates


5. Use action verbs when listing what you've done
A lot of college grads fall into the habit of listing all the responsibilities that they have had in work experience roles or extra-curricular clubs. Recruiters don't want to know what you were responsible for, they want to see what you achieved. Instead, use action verbs like executed, designed, created and managed to describe what you did and how it helped the company grow.
Your resume is likely the first impression a recruiter will have about you regardless of where you apply, so make sure it effectively highlights your qualifications, achievements, previous experience, and why you'd be a valuable asset for the company.
Once you've polished your college grad resume, visit job boards, company websites or leverage a staffing and recruiting firm, like Sparks Group, to find your first post-grad position.
Sparks Group is located in the Washington, DC Metro area and has a large network of companies throughout MD, VA, DC, and NC that are looking to fill a wide range positions in many fields, including IT, accounting, finance, and marketing. We work with job candidates to truly understand their long-term career goals to help match them with a company and position that will help them build their future in the workforce.
Browse our jobs board to view available jobs or connect with a staffing and recruiting expert and to land your dream job.