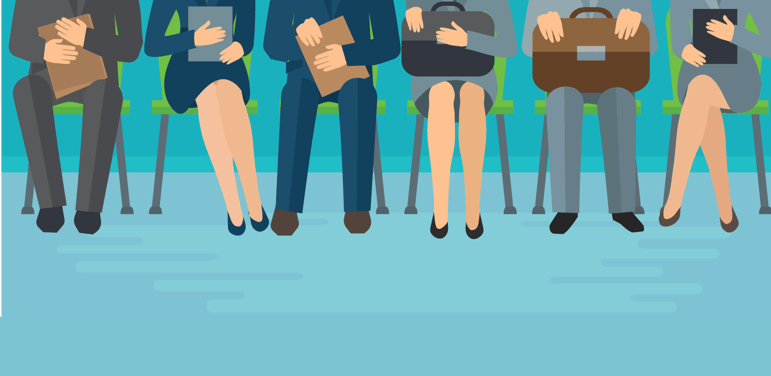 Employers and recruiters see hundreds—sometimes thousands— of resumes every year. When it comes to unusual or unpleasant job search strategies, they've seen it all. From being too passive to calling a manager's office five times a day, there are plenty of ways to secure your spot on a job applicant "blacklist."
Let's consider a few crucial things that you should avoid during your job search.
1. Lying On A Resume Or Exaggerating Your Skills
Stretching the truth on your resume is one of the best and fastest ways to turn off recruiters. Many reports state that over 20 percent of job seekers have exaggerated their qualifications when applying for a job.
However, this strategy has very few benefits. While lying may get you in the door, it's pretty much guaranteed that a recruiter or employer will permanently "blacklist" your file if/when they find out that you've taken liberties on your resume.
Learn More: Common Resume Mistakes to Avoid
2. Not Doing Your Research
No employer wants to receive an application from someone who clearly knows nothing about their organization. Similarly, recruiters struggle with candidates who fail to do their research before an interview and repeatedly strike out with hiring managers as a result. If you're serious about securing a new position, it's crucial that you take the time to learn about the industry you're trying to enter, as well as the organization(s) that you'd like to work for.
3. Overly Aggressive Applying
What's a recruiter or hiring manager's least favorite type of applicant? The overly aggressive job seeker. No one wants to receive several calls or emails per day regarding your application. Aggressively soliciting an organization after they've responded to your inquiry and/or received your application will 100% put you on a company's "blacklist."
So what should I do instead?
The key for all job seekers is to find the sweet spot between being too aggressive and too passive. You never want to appear as though you're disinterested in a position, but you also need to give employers and recruiters room to breathe during their hiring processes.
Compose a clear, concise and well-articulated cover letter that firmly states your interest and demonstrates your knowledge. Aim for a friendly and assertive demeanor in your interview. Ask questions and follow-up only to thank a hiring manager or recruiter for taking the time to meet with you. These are just a few of the ways that you can avoid turning off a potential employer.
For more tips on how to develop an effective job-search strategy, contact Sparks Group or visit our jobs board. We'd be happy to assist you in your search!